HP DL185 G6 - Rackmount Rail Guide
Our Rackmount Rail Guide serves to show how the HP DL185 G6 can be rackmounted in both 4 post and 2 post configurations. RackSolutions offers the BRK-HP-2PC-002 and BRK-HP-4P-002 as mounting solutions for this server chassis.
Note: Your server may look different than the one pictured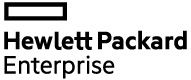 + HP 1U Universal Rail Kit
The rail kit supports square or round holed racks.
29.125" or 36" with the rear slotted retainer bracket.
23" to 36" without the rear slotted retainer bracket.
Rack Issues, Problems
Call RackSolutions if you have racking issues or if your rack is not in the ranges listed above.