HP DL320 G5P, DL320S, DL160 G6 Rack Rails
Fits any 4Post,2Post rack
Square, round, threaded holes
Supports L, C, and ? rack upright shapes
HP standard rail kit not required
4Post Mounting
4Post Mounting: Requires the P/N: BRK-HP-4P-001
2Post Mounting
2Post Center Mount: Requires the P/N: BRK-HP-2PC-001
2Post Flush Mount: Requires the P/N: BRK-HP-2PF-001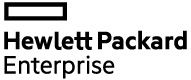 These three rail kits allow the HP DL320 G5P to be installed into any type of server rack. These rail kits replace the HP rail kits that would normally come with the sever. The rail kits are compatible with several of the HP servers such as the DL320S, DL120 G7, and the DL160. These rail kits allow the DL320 G5P to be installed into a typical 4Post server racks as well as 2Post server racks in both the center mount and flush mount configurations.
More Information
Compatibility
HP DL320 G5P HP DL320S HP DL160 G6 HP DL120 G7
Rail OEM
HP
Fixed/Sliding
Fixed
Tool-less/Standard
Standard
Included Hardware
All necessary hardware is included
Cable Management
Cabling crossbar is included
Assembly Notes
Phillips head screwdriver required
Rail Type
Fixed rail, non-ball bearing slides
Mounting Depth Range
4Post rack dimensions: Compatible with server rack depths from 3" (76.2 mm) to 32.5" (825.5 mm)
2Post rack dimensions: Compatible with relay racks with upright dimensions of 3" (76.2 mm)
Tech Notes
This rail kit replaces the HP rail kit in installations where the HP rail kit is incompatible with the existing server rack BRK-HP-2PC-001: 2Post center mount
BRK-HP-2PF-001: 2Post flush mount
BRK-HP-4P-001: 4Post
Finish
Zinc plated
Rack Units
1U
Rack Type
2 Post , 4 Post
Amazon ASIN
BRK-HP-2PC-001 = B00UVKB99K BRK-HP-2PF-001 = B00RKJ9JDI BRK-HP-4P-001 = B00UVKBE0E
RoHS Compliant
Yes
Hole Type
Compatible with the industry standard 3/8" (10 mm) square hole racks
Compatible with all standard round (non-threaded) holes
Compatible with all standard threads including 10-32, 12-24 and metric M6
TAA Compliant
Yes
We found other products you might like!