HP DL380 G1 - Rackmount Rail Guide
Our Rackmount Rail Guide serves to show how the HP DL380 G1 can be rackmounted in both 4 post and 2 post configurations. RackSolutions offers the 3UKIT-109 and 2UKIT-009 as mounting solutions for this server chassis.
Note: Your server may look different than the one pictured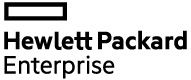 + HP Standard Sliding Rails
Used for HP square hole racks only (29.12" mounting depth)
+ 2Post center mount
Use the 2UKIT-009 fixed rail kit and convert 2U of 2Post rack to 4Post using 2POST-2UKIT (1 kit mounts 1 server)
+ 4Post square hole racks
Use the standard rails for HP and 4Post square hole racks only. (Mounting depth range is 28 7/8" to 29 1/8")


Use the 3UKIT-109 for all other depth 4 Post square hole racks (mounting depth 3" to 31 9/16")
+ 4Post threaded hole racks
Rack Issues, Problems
Call RackSolutions if you have racking issues or if your rack is not in the ranges listed above.