Open Compute Project (OCP) Products
What is the Open Compute Project? (OCP)
The Open Compute Project started in 2011 and stems from Facebook's initiative to improve energy efficiency, reduce hardware costs, and speed up deployment, by developing their own custom servers, power supplies, server racks and battery backup systems. The rack and equipment itself has evolved from a standardized 19" EIA rack with specialized IT servers to a unique rack with wide equipment and centralized power.
For more info on the Open Compute Project (OCP) (opens in a new tab)
---
OCP Open Rack EIA Conversion Shelves
Converts OUs into EIA RUs
Can be used to eliminate air gaps
60, 100, or 150 lb ( 27, 45, 68 kgs)
Depth: 29" (737 mm)
Cable pass-through holes
Square holes
Increases airflow efficiency
Can also mount on OCP Rail
OCP Conversion Shelves are used to install 19" EIA equipment in an OCP Open Rack. These shelves convert RUs to OUs and eliminate air gaps to increase airflow efficiency. The Conversion Shelf is Perfect for rack-mounting switches and standard 19" appliances using square holes. The shelf has integrated cable pass-through for front to rear access. The OCP Conversion shelf is also capable of tool-less mounting when mounted on top of one of our 2OU OCP Rail Kits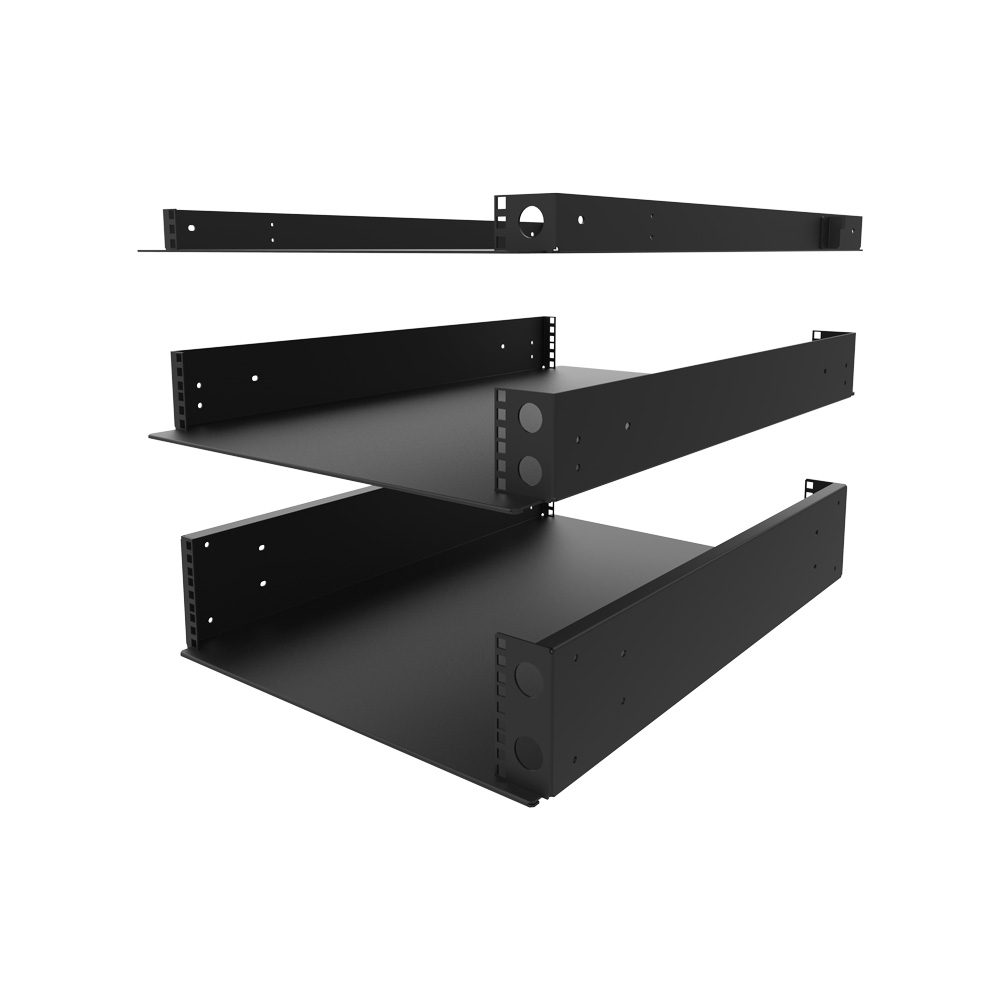 ---
OCP Windmill Server Rails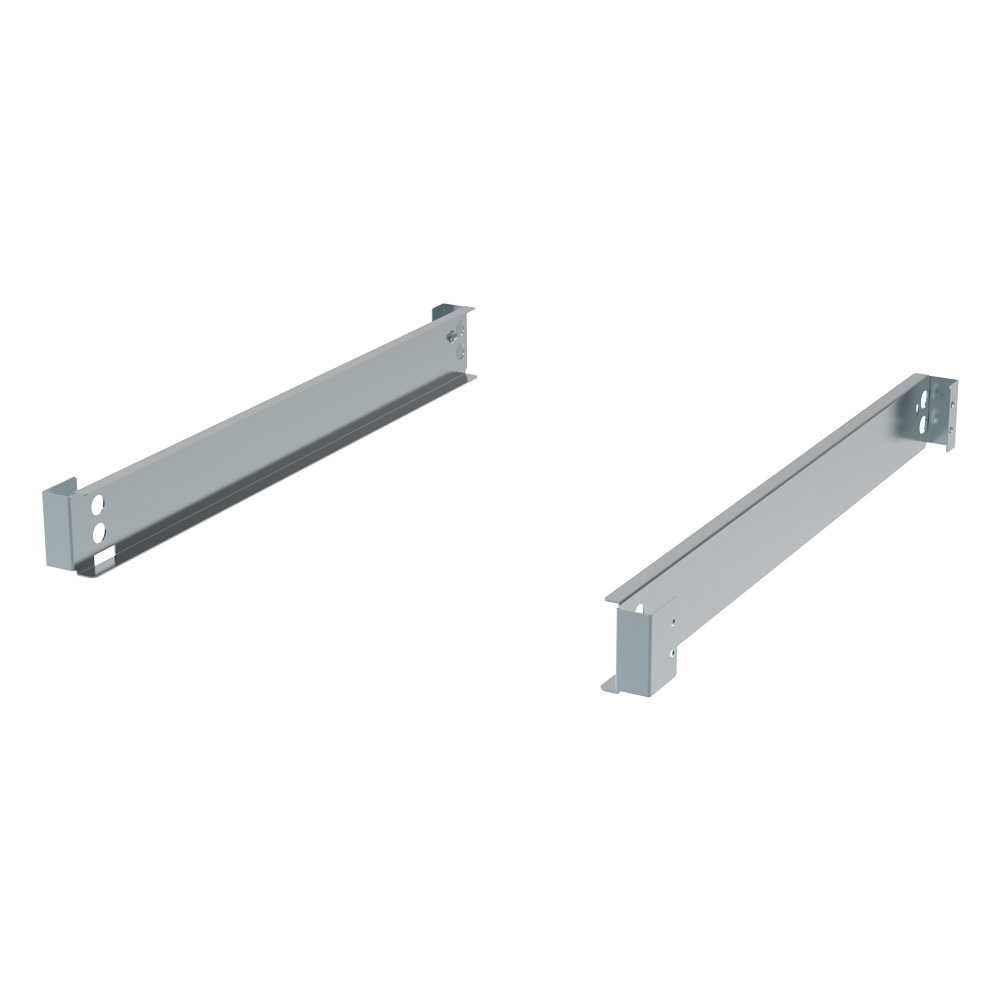 1.5 OU Rails
Support for Quanta and Wiwynn type Windmill Chassis
All mounting hardware included.
The RackSolutions OCP Windmill Server Rails create an easy way of mounting the Windmill servers to V2 OCP racks. Windmill servers are not the standard width of most servers for OCP V2 racks. The Windmill servers originated with the Facebook model of OCP rack mounting. Our rails work as conversion kits to mount the Windmill servers in standard V2 OCP racks. All mounting hardware included.
---
Tool-Less OCP Rail Kits
Compatible with OCP versions 1.1 and above
1OU and 2OU sizes
Tool-less (TL) and non tool-less options
Weight Capacity: 80 lbs
Constructed from high quality 14 GA steel
Galvanized finish
OCP IT rails (Knives) facilitate simple tool-less (TL) installation where equipment or cabling restrict access. Our rail kits are available in 1OU and 2OU form factors. RackSolutions OCP rail kits are compatible with Open Rack versions 1.0 and above.
Please note that v1.0 and v1.1 rails are two different standards and not cross-compatible.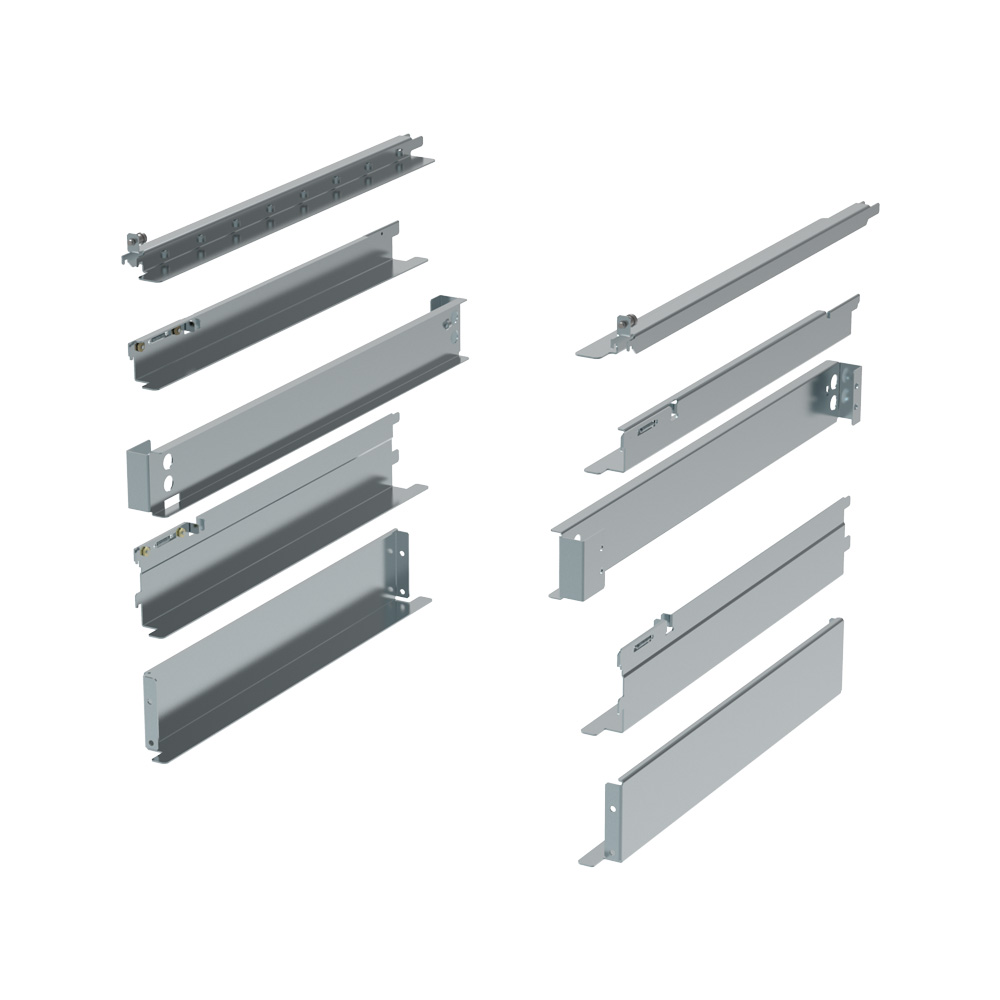 ---
OCP Filler Panels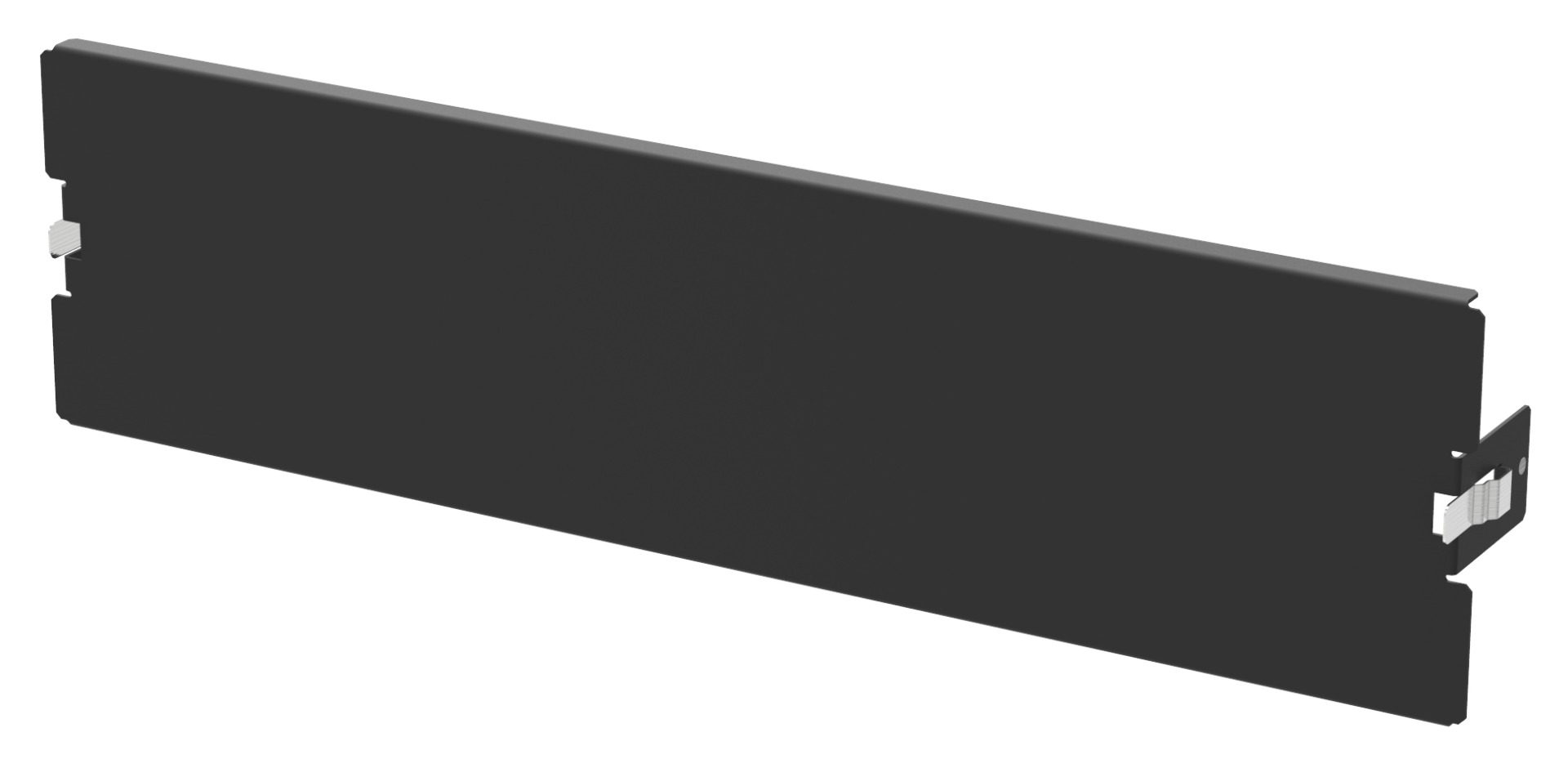 Control Airflow In Your OCP Rack:
Compatible with OCP versions 1.1 and above
1OU, 2OU, and 3OU sizes
Tool-less, easy install design
Prevents air bypass
Constructed from high quality 16 GA Steel with Stainless Steel Clips
---
More Information

| | |
| --- | --- |
| Country of Manufacture | United States |
| RoHS Compliant | No |
| TAA Compliant | Yes |