New Line of Data Center Processors Announced by Intel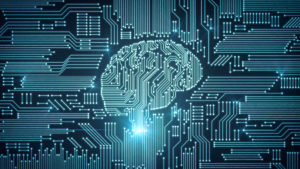 Intel's Data Center Group is considered one of the most important divisions of the company in terms of future growth. This quarter, Intel Corporation saw 27% revenue growth and over 64% operating profit growth. At the latest Data-Centric Innovation Summit event, Intel unveiled plans for chips they will be releasing between now and 2020.
Cascade Lake
Navin Shenoy (Intel's Data Center Group Chief) announced their next major data center processor will ship out by Q4 – 2018. The chip, 'Cascade Lake' is set to run at higher frequencies than current and older generations of Xeon Scalable products. Additionally, it will support Intel's Optane DC Persistent Memory, which has allowed them to expand their served addressable market.
The chip is a derivative of their existing 14nm technology (first released in 2016 as server processors). It will use the same hardware platform-Skylake-SP- introduced by Intel last year. Cascade Lake however, will run 14nm++ process node, a 26% performance improvement. All while maintaining the same power consumption.
Copper Lake
'Copper Lake' is set to release Q4 of 2019. The chip will also use the 14nm++ technology, but will have further enhancements well-beyond previous releases. Unlike Cascade Lake, the chip will use a new hardware platform. Running on LGa4189 CPU socket and able to support an eight channel per socket memory subsystem. It will support the 'bfloat16' numeric format, designed primarily for machine learning and training workloads.
Ice Lake
Looking further into the future, mid-2020, Intel projects to launch another new processor. 'Ice Lake' will introduce a new 10nm process node. This processor is designed to coexist in the marketplace with Cooper Lake, and run on the same platform.
Powering the Future of AI
Intel's line of new chips are sure to help power the artificial intelligence revolution. They are continuing to push the envelope with the promise of 10nm chips. Exciting technology for companies dealing with an ever growing need for processor power.