Secure Server Unit by RackSolutions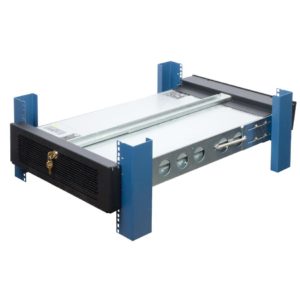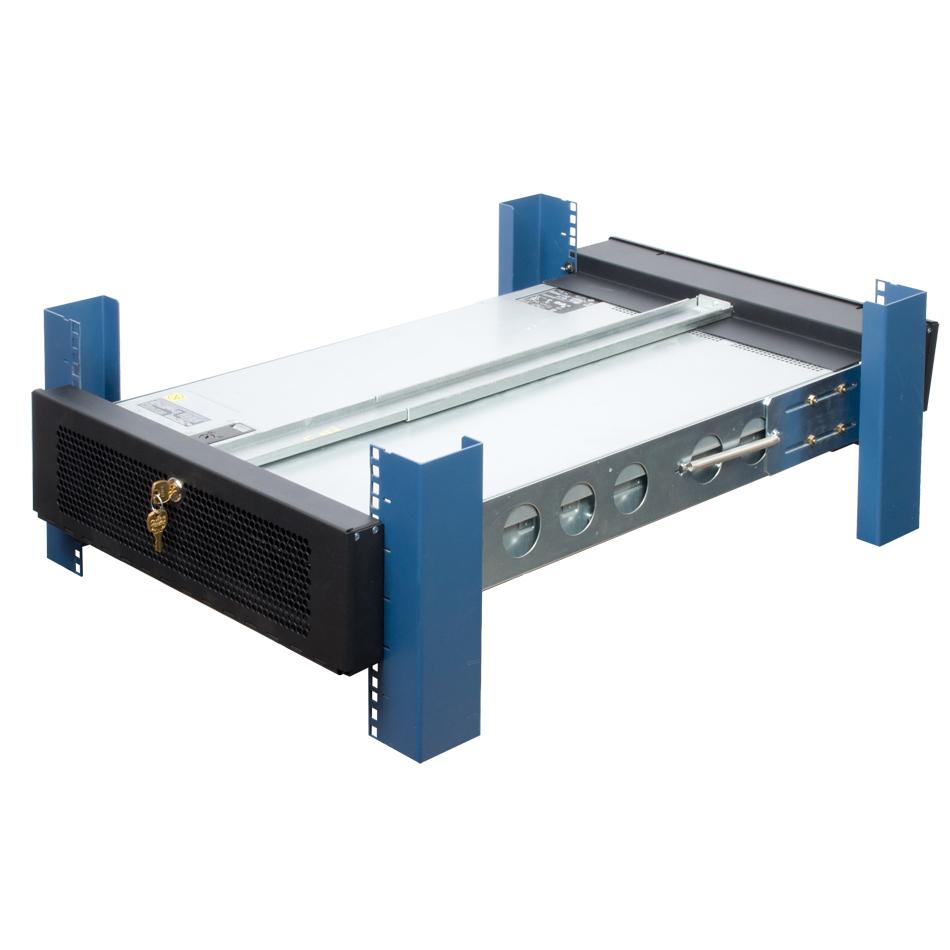 The data center industry has seen tremendous growth over the last few years. This growth has pushed innovators to create new and unique solutions to problems that arise with the increased popularity.
A problem often faced by small businesses, is the cost of storing IT equipment in data centers. Security is a top priority when dealing with IT equipment, particularly when rack servers are involved. Securing servers with sensitive equipment in data center racks can be expensive, especially in a shared work environment. An entire 19" server cabinet is not always necessary for a business or single user to operate. Colocation cabinets are certainly a solution; however, those too, can be costly.
RackSolutions Secure Server Unit (SSU) is the perfect product to combat increased costs associated with storing secure servers in a shared data center rack. The SSU provides a secure and cost effective solution for those needing to share rack space. The Secure Server Unit protects your server by locking it in a data center rack and baring access to any ports, hard drives, etc. The SSU is designed by RackSolutions engineers to protect your device and keep your sensitive information from being accessed.
Cheaper Alternative to Colocation
RackSolutions Secure Server Unit guards your rack server from being tampered with in more than one way. The SSU's front and rear perforated lockable doors mount directly to your equipment, preventing access to ports, hard drives, etc. Both the front and back of the Secure Server Unit is equipped with lockable doors. Cutouts in the rear plate of the unit, permit cables to be routed through. This unique design allows cabling required for a server to be attached while remaining securely locked. Additionally, the secure server unit comes with a top bar that joins the front and rear lockable doors, increasing security by locking the equipment in place on all sides
Secure Only the Space You Need
The Secure Server Unit is designed for a 1U or 2U server to be securely mounted, individually, and separated from the rest of your IT equipment. Allowing you to keep your server in-house and secured occupying only the necessary amount of space. The entire unit takes up 3U of vertical rack space. The SSU is engineered to be paired with a RackSolutions 2U Universal Rail Kit however, it is also compatible with our 2U Universal Rail Kits including the standard 2UKIT-109, and the tool-less 2UKIT-109-QR (only compatible with square hole racks).
RackSolutions' Secure Server Unit is an excellent way for small businesses to keep their sensitive equipment protected and secure in a shared 19" rack. The SSU will provide your business with peace of mind while saving you money. Be sure to order yours today! We offer same day shipping on all orders placed before 3PM Central Time!
Summary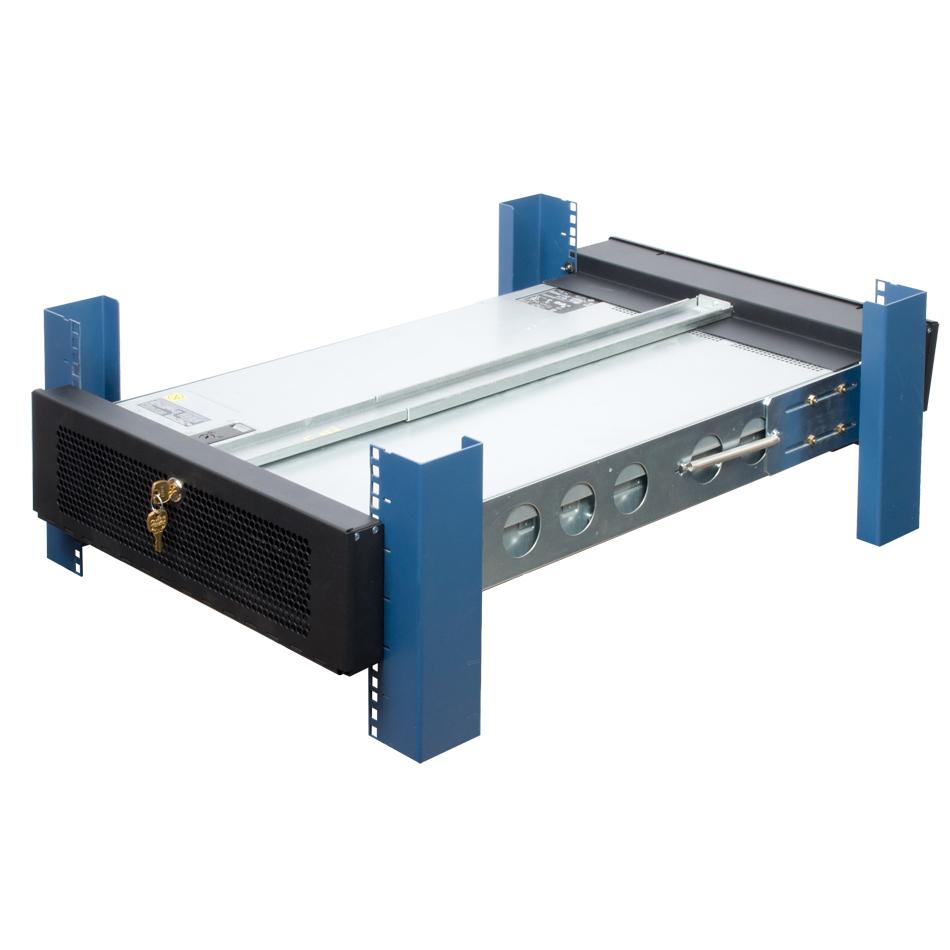 Article Name
Secure Server Unit by RackSolutions
Description
RackSolutions' Secure Server Unit, or SSU, provides many small businesses with an alternative solution to colocation cabinets. Click here to learn more!
Author
Publisher Name
Publisher Logo