Massive Data Center Shortage Facing the US
According to experts who spoke at Bisnow's Data Center Investment Conference & Expo South, based on the current and projected amount of data being created, the United States will have a massive shortfall in data center space if companies don't act quickly.
Estimates state that we are currently creating about 600 zettabytes (that's 600 trillion gigabytes) of data per year. (a number that continues to grow as time progresses) Facilities in operation today are unable to keep up with this output. In fact, to meet current growth projections, the US will need to build about 4000 new facilities. All of which will need an average of 200,000 square feet and 25-megawatt capacity by 2020.
Dave Crowley, who is a Chief Technical Advisor with Microsoft said, "What we're seeing is a transition, the beginning of an S curve of growth for the data center industry." He went on, "Unlike the Internet bubble around 2000 – which involved ideas that had yet to generate any revenue – the cloud, with upward of $4 trillion in market cap, is a real business with real opportunities. This isn't a bubble."
Cloud is Driving Growth
Cloud technology is helping drive massive growth. It is one of the primary reasons why additional data center space is needed. Today the cloud only accounts for about 5% of the total IT budget around the world (about $3.7 trillion for all of IT). Expert Wayne Sadin,(Chief Operating Officer and Chief Technology Officer at Affinitas Life) stated, "One day soon, 95% will be spent in the cloud. The question then becomes, what does that cloud look like."
For most of the cloud industry, things are broken up in two levels. Hyperscale cloud, which is run by massive tech companies like Google, Amazon, Microsoft, IBM, and Oracle. Everything else is referred to as cloud.
Sadin commented, "When I work with a hyperscale provider, it changes the way I can do business. I can change how I innovate in a way that's hard for someone racking and stacking equipment."
He went on, "When I did an AI project about 10 years ago, before I did a test case, I had a quarter-million-dollar worth of hardware, and a million-dollar contract with an AI company, and six weeks to get the material in, rack and stack it, tune it and configure it and run my first transaction. A few weeks ago, I wanted to run AI on Azure. We clicked a button, and it would have cost $4, except we got 30 days free. That's just one example of this new environment."
Another thing the data center industry needs to remember is that this is just the beginning. The demand for cloud services is growing. Home and business automation, autonomous vehicles, delivery drones, and other technologies aren't a pipe dream. These "futuristic" technologies are now an everyday reality. A reality that takes real time communication and massive data storage to operate.
The Future of Data Centers
Conferences like Bisnow's Data Center Investment Conference & Expo will be key for identifying growth potential, planning for the future, and ensuring the data center industry is ready to meet the needs of the high-tech future, whatever they may be.
Summary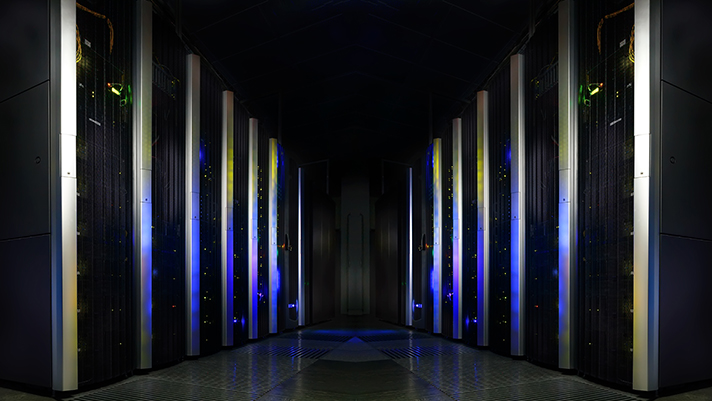 Article Name
Massive Data Center Shortage Facing the US
Description
The United States will have a massive shortfall in data center space if companies don't act quickly
Author
Publisher Name
Publisher Logo