Utility Shortages Force Gas-Fueled Power Plant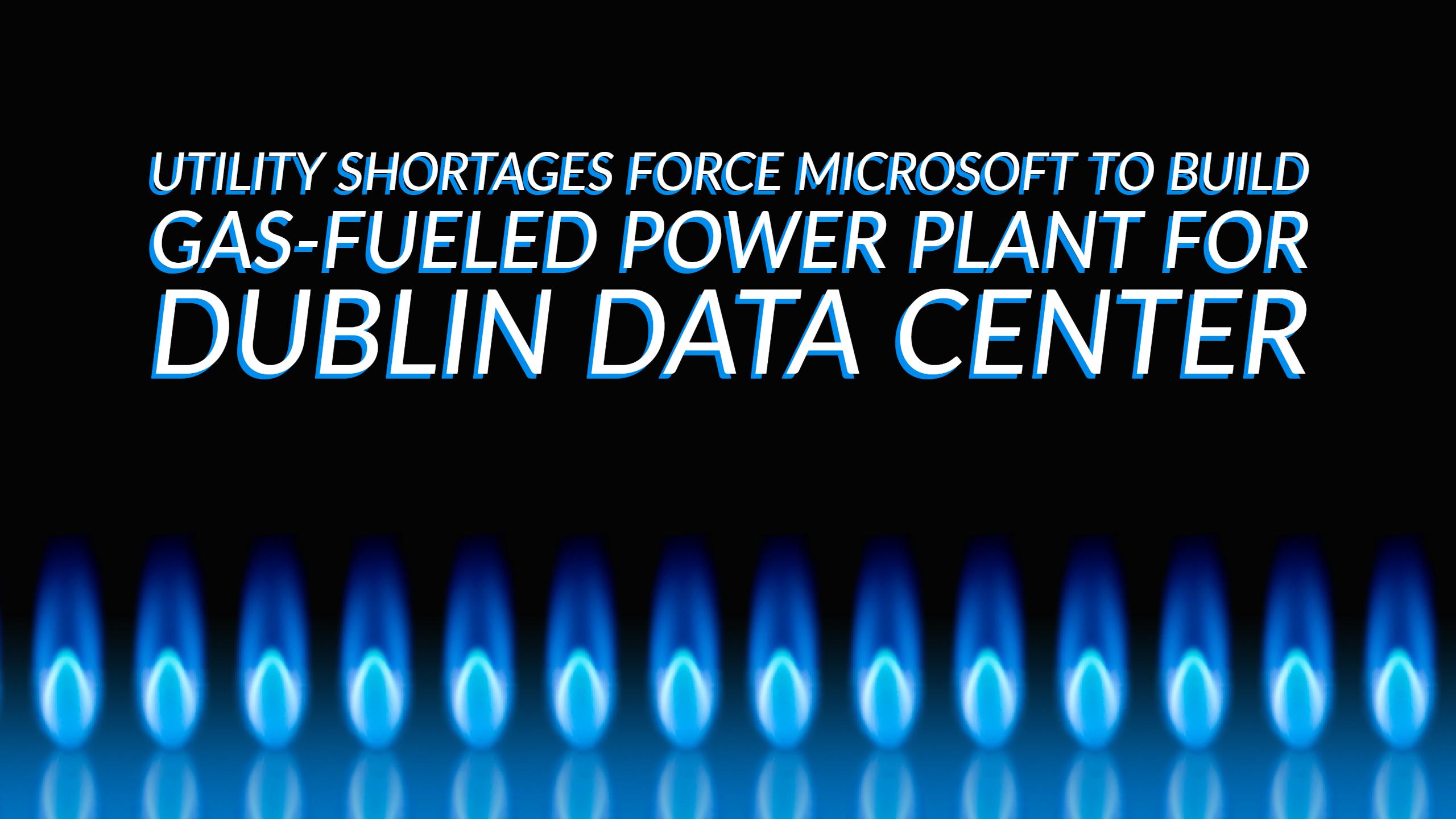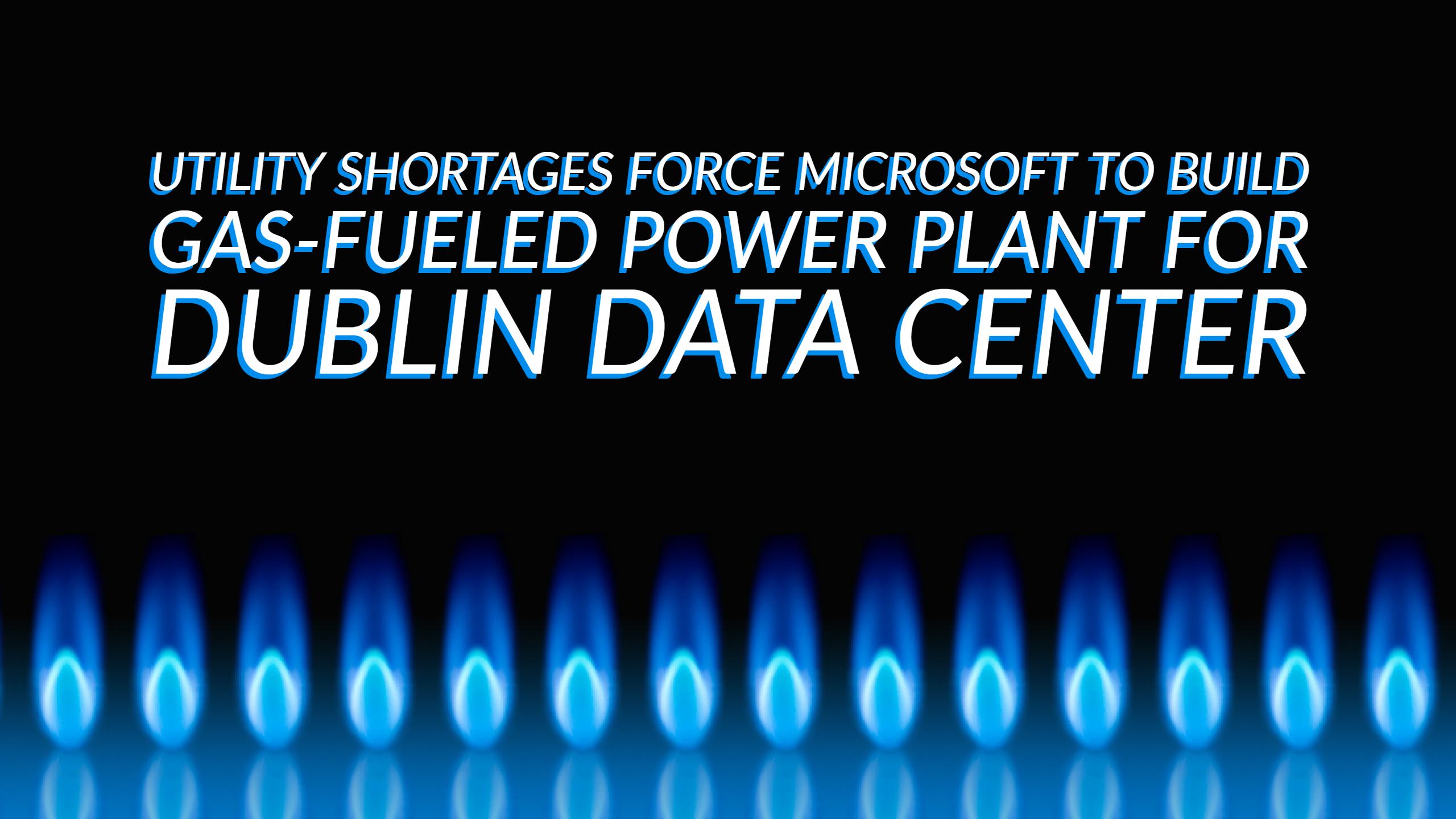 The Grange Castle Business Park, which is located about 5 miles west of Dublin in the suburban area of Condalkin is well known for their many data centers. The area already has four data centers owned by Microsoft, and others owned by Google, Amazon, Interxion, and more. Microsoft recently got approval to build four additional data centers, which would be largely used their Azure system of public cloud services.
According to recent reports, however, there is on significant problem that may result in a serious slowdown of data center growth in this area. Availability of electricity. EirGrid, which is the country's electric utility, recently notified Microsoft that their grid in its current condition likely won't be able to meet the demand of the new data centers. If Microsoft wants to open the data centers on schedule, they should plan to generate their own electricity for a time.
Gas Generators
Since Microsoft understands the high demand for data center space, and can't simply put off the use of these locations until EirGrid completes their planned upgrades, hopefully by 2019, they are adding some large gas generators to the data center plans. Microsoft will install 16 gas-powered generators to help provide temporary power, should it become necessary.
These generators will have the capacity to put out up to 18 megawatts of electricity (sufficient to power 18,000 homes, for some perspective). The hope is that EirGrid will be able to meet the growing need for electricity as Microsoft's data centers complete construction and begin to go into construction. As with most data centers, they won't immediately come online at 100% capacity overnight, so the actual usage of the generators might not be as high.
Of course, all data centers have some type of gas generators in place to power the facilities should utility power go out for some reason. Installing all of these generators this early in the process, however, is not common. Microsoft clearly sees the potential risk of not having sufficient utility power for their needs, and is taking the necessary steps to avoid problems down the road.
Impact on the Area
While the Irish utility company claims to be modernizing and upgrading their grid in order to meet the current and future needs of all their customers, one must wonder if they will be able to keep up with demand. This area has been bringing in large scale data centers for some time, and it is no secret that data centers demand high amounts of reliable power.
The fact that EirGrid has already fallen behind on their ability to provide electricity may discourage further investment by data center companies in the future. Building a new data center costs a lot of money. Microsoft, for example, estimates their costs for the four new data centers in this area to be around $1.08 billion. Companies aren't going to want to drop that much money in an area if it has a reputation for being unable to meet their electric needs. The industry will undoubtedly be keeping an eye on the progress EirGrid makes on their electrical infrastructure going forward.
Summary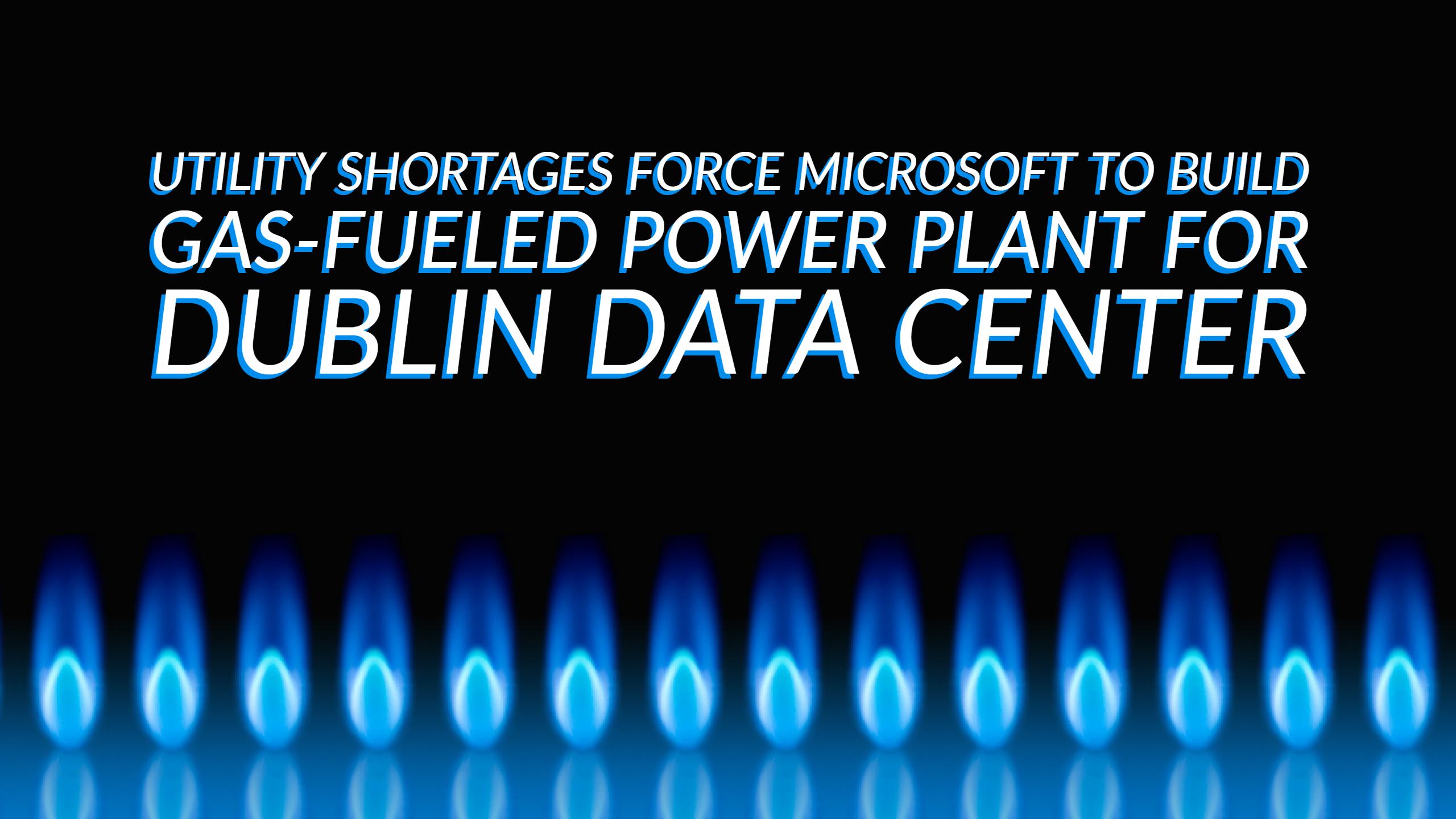 Article Name
Utility Shortages Force Gas-Fueled Power Plant
Description
According to recent reports, there is on problem that may result in a serious slowdown of data center growth in this area: availability of electricity.
Author
Publisher Name
Publisher Logo