SoftLayer Illustrates the Importance of Disaster Planning
Even weeks after Hurricane Harvey have passed through the Houston area, residents and responders are still working on evaluating damage and performing initial cleanup and recovery. This storm has cost billions in damage due to high winds and extreme flooding that occurred throughout the area. For those in the IT industry, one of the biggest areas of concern was the data centers located in and around the Houston area. Specifically, IBM's Cloud Data Center known as SoftLayer HS002.
Attention was first brought to this data center when pictures and videos were tweeted out showing water flooding into the basement of an IBM facility in Houston. Many believed that these videos were of the data center itself, but it was later clarified that it was IBM's HOU04 site, which is an office and IT location where system administrators are able to monitor the actual data center remotely. The video of the flooding in this location's basement can be seen here:
None the less, the data center in the area was also hit by the storm, though there was no reports of flooding. Throughout the storm, which caused widespread power outages and other issues, IBM reports that their systems remained up and fully operational at all times. This is quite remarkable and really illustrates just how much effort is put into disaster planning when companies are building data centers.
IBM hasn't, and almost certainly won't, release what all happened as a result of the storm, but whatever occurred, they were able to remain up and stable for their customers around the world. Based on experience with data center disaster planning, the following are just a few of the key things that undoubtedly helped ensure the storm did not cause outages for IBM:
Redundant Power – Major data centers can run for extended periods of time using powerful diesel generators. They typically have enough fuel for multiple days on site, and have plans to supply additional fuel very quickly should it become necessary.
Multiple Connections – Keeping a data center online is essential for operations, which is why data centers like this one will have circuits coming in and out from virtually every major ISP and telco. These circuits are planned out to ensure multiple routes that can be used to avoid network outages.
Offsite Backup – The data from one data center will be backed up automatically to one or more additional centers. Should it become necessary, IBM can likely 'fail over' all processing to another location that has the capacity to handle it. This can be done seamlessly without customers ever experiencing downtime.
Physical Construction – Data centers are designed from the ground up to be able to withstand virtually any potential catastrophe. The Houston data center undoubtedly has advanced flood protections in place to help keep the water out during severe storms such as Harvey.
While there is a long way to go before things are back to business as usual in Houston, it is clear that IBM's data center is ready for whatever comes its way. The ability to withstand such a powerful storm without any downtime is made possible because of years of planning, which began long before construction ever began. Most people never give this hard work a second thought, but when a disaster strikes, it becomes clear that the thousands of hours of time and millions in money are well worth it.
Summary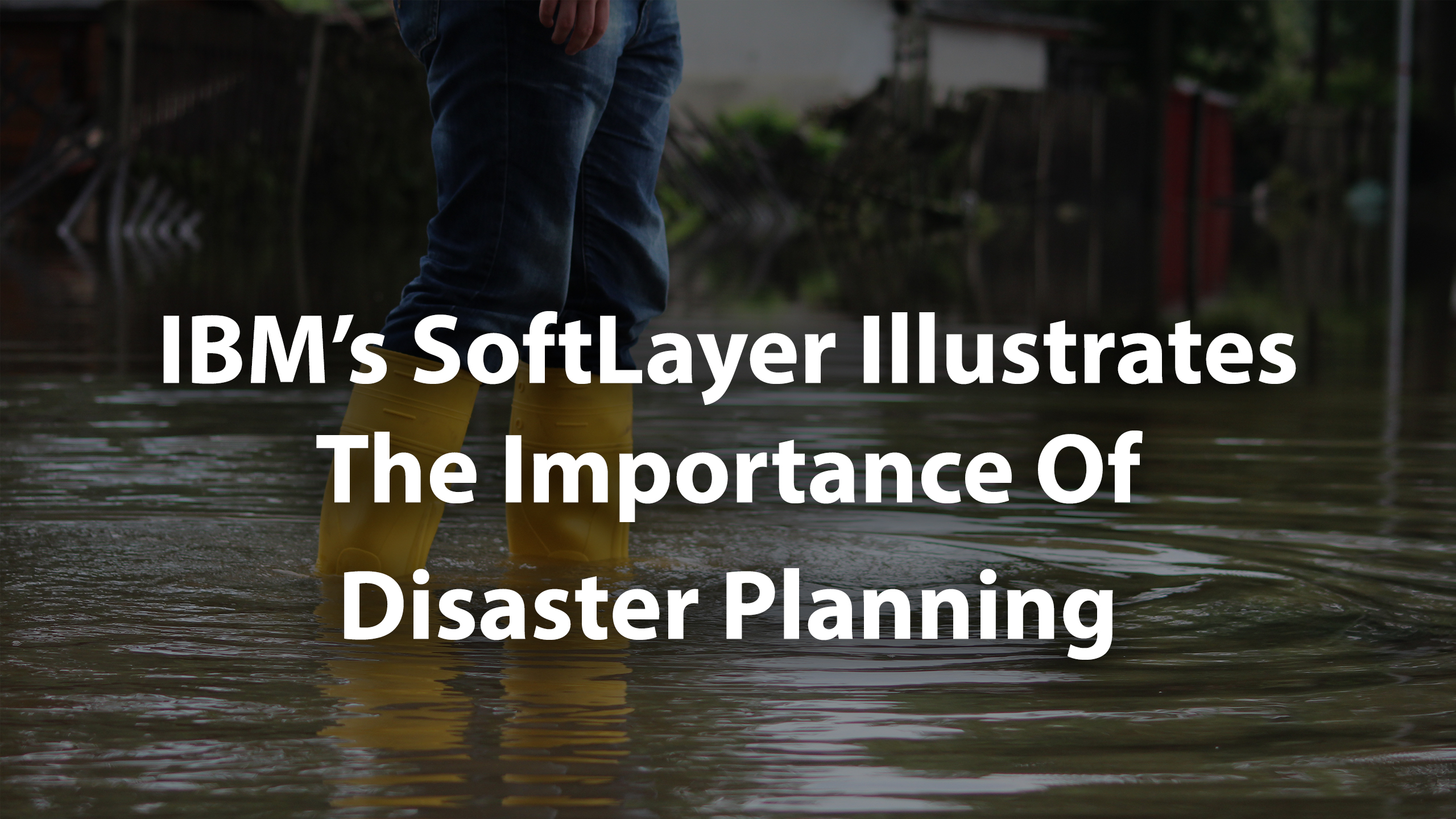 Article Name
SoftLayer Illustrates the Importance of Disaster Planning
Description
IBM's SoftLayer shows the importance of disaster planning during Hurricane Harvey by keeping their facility running, despite flooding at Houston facility.
Author
Publisher Name
Publisher Logo