Enclosed Server Racks Offer Safety, Functionality And Convenience!
The
technology
of today is quite different from that of the last decade, or even that of the last year. More importantly, as these changes in the technology industry continue to happen at an exponential pace, it becomes even more necessary than ever before to ensure that expensive data equipment, such as servers, are properly housed and protected.
Determining Server Rack Requirements
While the ultimate goal may be to properly house the data equipment you currently own, successful companies make the most efficient use of their budgets by anticipating and planning for future growth and storage needs. Making the choice to purchase a server rack that will be useful over a longer term, such as the 42U racks, instead of lesser models, can actually be a much more efficient and cost effective choice.
Size is not the only consideration, when searching for just the right server racks. Both stored data and the technology that utilizes it are known to be fragile. Exposure to heat, cold, dust or even drafts can degrade it very quickly. In addition, the heat created by the servers can also create issues, as well. Before shopping, make sure that you are well aware of the environment of your server room, as well as any special circumstances and take this information into consideration during the selection process.
Keeping Data Secure
In addition to keeping data and technology equipment safe from temperature extremes and dust, the technology industry places supreme importance on keeping the information stored on their servers safeguarded from intruders. In fact, with the current identity theft crisis, it is now more important than ever to ensure that server systems be accessible to only properly authorized users.
While key coded, or security scan door entry systems are a good place to start in the process of protecting the sensitive data housed in your server room, this one level of protection is not enough. Maintenance workers, repairmen and other non-authorized people may require entry to the server area from time to time. For this reason, a second layer of security is necessary.
Many companies are finding that enclosed, locking server racks is the best way to provide that second level of protection, in a convenient and affordable way. Safety, functionality and the ability to grow with your needs are the qualities to look for in your next server rack purchase!
Summary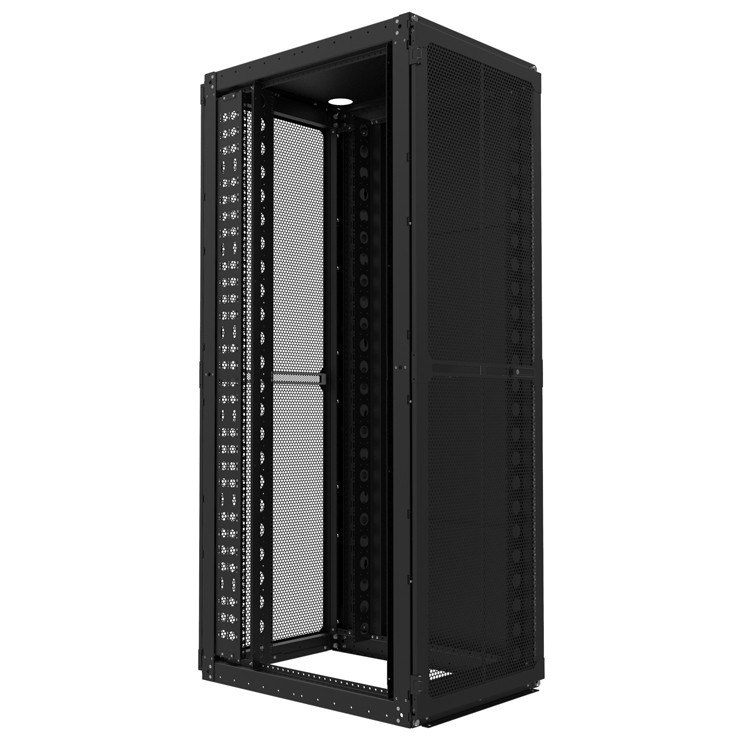 Article Name
Enclosed Server Racks Offer Safety, Functionality And Convenience!
Description
The technology of today is quite different from that of the last decade, or even that of the last year. More importantly, as these changes in the technology industry continue to happen at an exponential pace
Author
Publisher Name
Publisher Logo