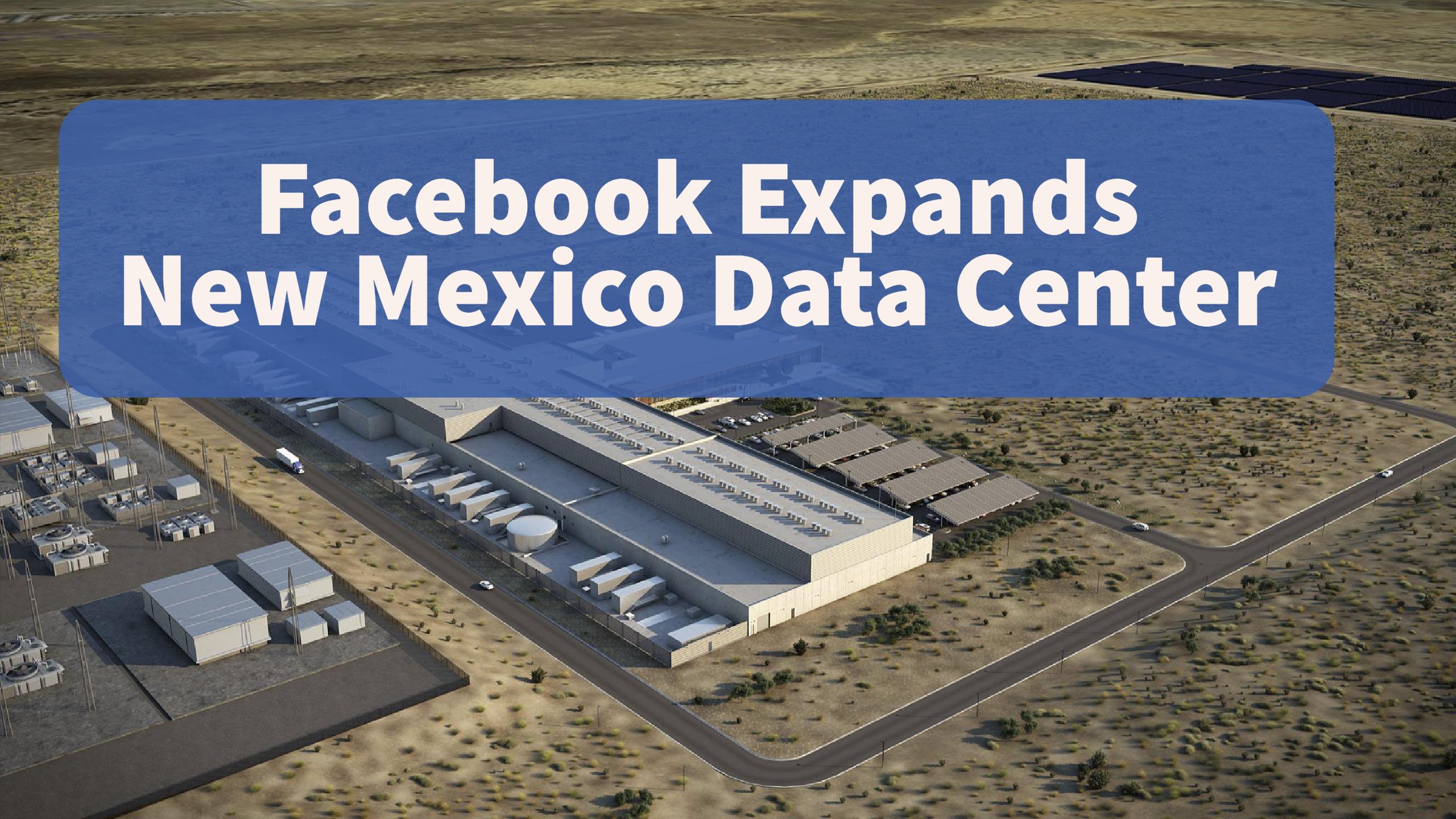 Facebook has been working on building a large data center in New Mexico for quite some time, and it is expected to be open for operations sometime late in 2018. Before this project has even been completed, however, Facebook and Gov. Susana Martinez have announced a plan to expand the data center, making it approximately double the original size by adding a second facility on the same grounds.
When done, the data center will have brought in half a billion dollars from Facebook through construction and other expenses. The data center space will be approximately equal to that of 17 football fields, to give an easy visual of the project.
New Mexico began their relationship with Facebook several years ago when they won the original 'bidding war' (against Utah) to have a data center brought to the state. The state will provide tax cuts, bonds, and other incentives to help bring in the investment to the state. Once the data center is up and operational, it will employ hundreds of people directly, and thousands more in secondary jobs that will come to the area.
This will be one of several data centers that Facebook is working on bringing online in the coming years. The demand for large scale data center space for the company is only expected to continue to rise as they continue to grow and expand into additional fields such as chat, images, video, and artificial intelligence.
Innovative Cooling Solutions
One of the many things that Facebook had to look at when choosing New Mexico for the location of one of their data centers is the unusual cooling requirements. First, the obvious issue with the high temperatures that New Mexico often experiences, which could add higher than normal cooling requirements to the data center. This isn't a unique obstacle, but since Facebook is looking to build energy efficient facilities that can operate on renewable energy, it was undoubtedly something to consider.
The biggest concern, however, was likely the dust storms that occur in the area. These storms can cause serious issues with the filters and other parts of cooling equipment. Facebook has stated that they will be using an extremely advanced evaporative cooling system that can provide the cooling required while also addressing the concerns associated with dust storms.
This cooling system is also known to be energy-efficient, which will keep the electrical requirements down, relatively speaking. There is no official word on how Facebook will power the data center, though a combination of wind and solar seems likely given the environment and the company's commitment to clean, renewable energy at their data centers.