Innovation Is the Key to Keeping Servers Modern
Data centers evolve and progress regularly. As more computing pushes to the cloud and more industries rely on online communication, data centers only become more important. Maintaining efficiency, cooling and processing power without sacrificing renew-ability is a growing field that has led to some brilliant innovation. A conversation with some leading engineers shed a bit of light on these issues. Tim Chadwick, Barton Hogge, Bill Kosik, Keith Lane, Robert Sty and Debra Vieira shared some of their greatest challenges and solutions.
Cooling
Refrigerants are expensive and represent a threat to the environment. Designers have worked hard to find cooling methods that all but eliminate them from the business. The biggest advancement has been with the stacks themselves — the computers can handle higher temperatures and humidity levels. Because of this evaporative cooling and immersive cooling are far more viable than they used to be. One of the most impressive innovations is using heat exchanges with offices and other workplaces. Many data centers are near or on large campuses, so the heat generated from the center can be used to keep the rest of the facility comfortable.
Updating Older Centers
In the past, 12 inch raised floors were common for data centers. This practice creates an interesting problem for upgrades. Modern technology is more demanding, so the 12 inch spaces no longer supply enough airflow for proper cooling. Some of the most interesting solutions involve cooling cabinets, remodeling the floors and making overhead airflow channels. In really challenging cases, the 12 inch floor space has been re-purposed, housing different components of the system to free other space for cooling options.
Eliminating Downtime
Ultimately, no matter what designs are necessary, the biggest challenge is implementing them without creating downtime. While this is less of a problem for brand new server farms, most processing enhancements come from upgrading existing warehouses. This is usually a matter of increasing energy and cooling demands without taking working systems offline. Timing and worker efficiency are key to deploying these upgrades without excessive downtime.
The summary of their experiences makes one thing clear. Upgrading data centers requires above average problem solving and engineering.
Summary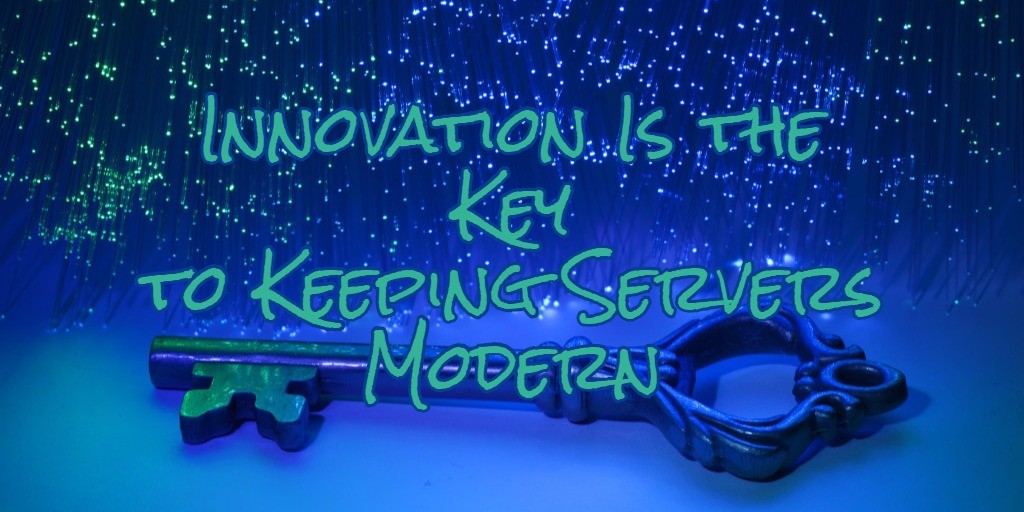 Article Name
Innovation Is the Key to Keeping Servers Modern
Description
Data centers evolve and progress regularly. As more computing pushes to the cloud and more industries rely on online communication, data centers only become more important. Maintaining efficiency, cooling and processing power without sacrificing renew-ability is a growing field that has led to some brilliant innovation
Author
Publisher Name
Publisher Logo