Unidentified 'Hyperscale' Cloud in Osaka, Japan
Digital Realty, the San Francisco based provider of 'enterprise quality' data centers, has just announced that they have successfully pre-leased all of the space in their soon-to-be completed data center which is currently under construction in Osaka, Japan. The fact that Digital Realty has been able to lease all of the space in a data
center that is still under construction is not surprising given the growing demand for cloud services all across the world.
Plans to build the Japan data center were announced in September of 2013, when Digital Realty acquired a 15,000 square meter parcel of real estate near Osaka for the sum of $10.5 million. Ground was officially broken on the Osaka data center earlier in the month, with completion planned for sometime in the fall of 2016. The anchor tenant has not been officially identified, but is suspected to be a 'hyperscale' provider of cloud services on a global level.
Digital Realty's move to Osaka comes in the wake of a recent surge in demand for data center space all around the world. Major players in the world of cloud technologies are racing to expand their services into new and ever expanding global markets. With the incredible economic growth that has swept across Asia in recent years, it is little wonder that a new data center in Osaka, Japan has attracted so much interest from major cloud providers. While companies like Microsoft and Google may be described as 'hyperscale,' no one is sure which major cloud provider has leased Digital Realty's Osaka data center, but in recent years all of the field's most important companies have been observed making moves into both the Asian and European markets.
It is little wonder that Digital Realty has also announced plans in February of this year to build a 27MW data center on a six acre parcel of land recently acquired in Frankfurt, Germany. Companies that own, manage and maintain 'enterprise-quality' data centers like Digital Realty are usually very careful about building major new facilities. They usually only break ground on a new facility if a significant anchor tenant has shown interest in leasing a significant portion of the space. Digital Realty's recent actions in Osaka and Frankfurt are indicative of increasing growth of demand for data center space and cloud technology on a global scale.
Summary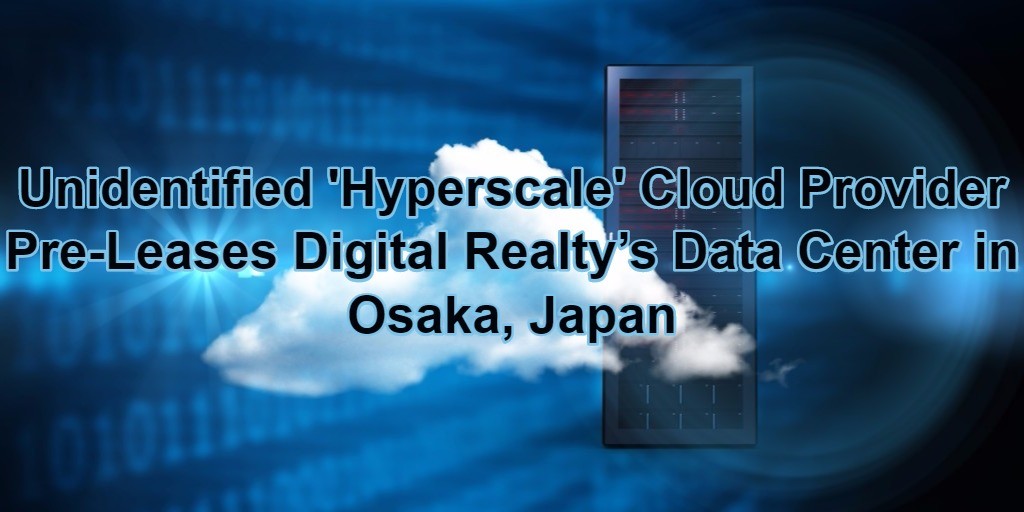 Article Name
Unidentified 'Hyperscale' Cloud in Osaka, Japan - RackSolutions
Description
Digital Realty, the San Francisco based provider of 'enterprise quality' data centers, has just announced that they have successfully pre-leased all of the space in their soon-to-be completed data center which is currently under construction in Osaka, Japan.
Author
Publisher Name
Publisher Logo