HPE and Docker Bring Containers into the Mainstream
The incredibly popular open source container technology Docker has just partnered with Hewlett-Packard Enterprises to bring containerized applications to the mainstream. Docker technology has been at the head of a new line of IT that expands the capabilities of single use servers even beyond that of virtualized technology.
The partnership between Docker and Hewlett-Packard is the first of its scale for Docker. If it works, it will basically force the rest of the tech, business and financial industries to move ahead even more quickly with containerized workloads. Hewlett-Packard already seems to be betting the entire farm on Docker, entrusting its proprietary Composable Infrastructure to be bundled with Dockers Container–as–a–Service (CaaS).
New Container and Hardware Packages
Hewlett-Packard will offer server platforms that have been preconfigured for the Docker Engine and containers, including the HPE ProLiant, HPE Cloudline and HPE Apollo. The HPE BladeSystem, Converged System and Synergy system will now come configured for Docker deployments.
Docker will now run at scale for enterprise-level organizations using its proprietary datacenter technology, increasing its reach through Hewlett-Packard's wider channels and partners. Hewlett-Packard will now also offer implementation services and technology assessments for Docker containers. On top of this, Hewlett-Packard will also introduce its own container enabled technologies that come integrated with Docker.
Hewlett-Packard's Expansion
Hewlett-Packard will now have a reference configuration on its Hyper Converged 380 platform as well as a reference architecture for the Converged Architecture 700 platform. Docker will also provide a plug-in for the Flash optimized HPE 3PAR StoreServ arrays. Hewlett-Packard promises to take down the deployment times of applications exponentially with Docker container support on the HPE Distributed Cloud Networking solution.
Docker will now integrate with HPE OneView, SiteScope, AppDefender and Operations Bridge monitoring. HPE Linux is now fully supported by Docker as well. Finally, the HPE Helion Cloud Suite will give hybrid cloud expansion on an individual software package. This will include full stack automation for even faster delivery of applications and IT services. This suite will also include a full environment for development with the Helion Stackato platform.
Hewlett-Packard is definitely betting on Docker, and if this partnership works to the level that HP thinks it will, everyone else will have some catching up to do.
Summary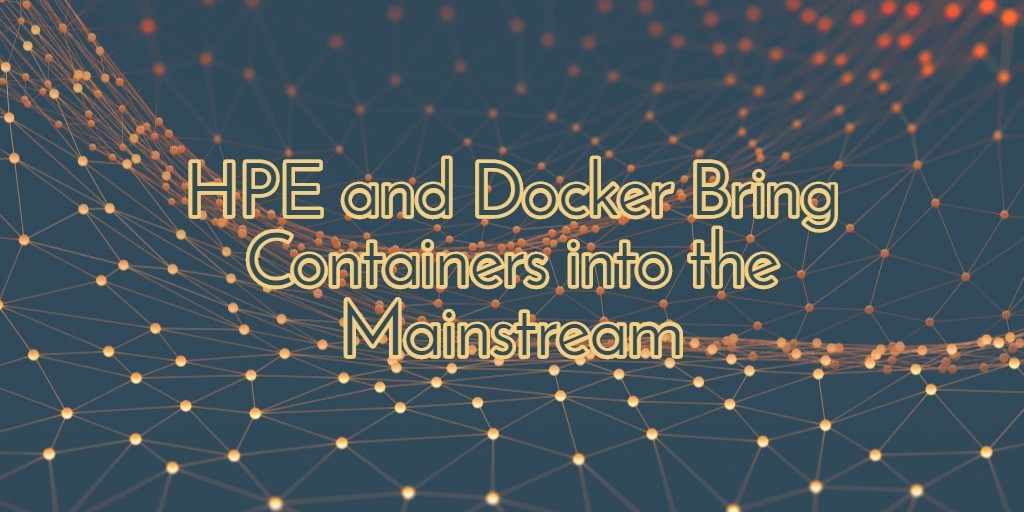 Article Name
HPE and Docker Bring Containers into the Mainstream - RackSolutions
Description
The incredibly popular open source container technology Docker has just partnered with Hewlett-Packard Enterprises to bring containerized applications
Author
Publisher Name
Publisher Logo