Are There Greener Pastures on the Horizon for Server Chassis?
Did you know servers need to be replaced periodically?  It's been a two to three year standard on replacing servers with some die hard IT professionals touting the adage "If it aint broke don't fix it."  They have servers running up to 6 years in some cases.  Some opinions run in the direction of replacing your server just before the warranty expires.  In any case, however, with replacement comes server waste.  Servers are made of steel, and steel is recyclable, however it does come with a hefty amount of waste.
Students at Purdue are currently being challenged to help bring down the issue of waste, by contemplating and coming up with a better way of doing things.  They are looking into and designing a more environmentally friendly approach by creating a biodegradable server chassis.  It will be interesting to see exactly what the students come up with in the end and how exactly it would work.  However, at this time, they aren't addressing things like wiping memories or cleaning off disks, just the huge undertaking involved in getting one step closer to a greener IT room.
Summary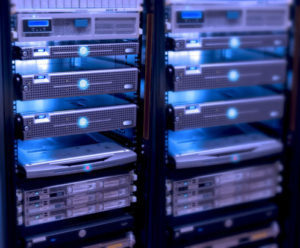 Article Name
Are There Greener Pastures on the Horizon for Server Chassis?
Description
When it comes to updating your servers, it comes with a lot of waste. Students at Purdue are researching and attempting to find ways right now to eliminate this waste.
Author
Publisher Name
Publisher Logo