3U Adjustable Monitor Rackmount with Pan & Tilt (No Monitor)
Universal Pivot Monitor Mount for Server Racks
Four way pivot arm for the most comfortable viewing angle
Adjustable depth from 0.44" - 9.5" (11.2 - 89 mm)
75mm - 100 mm VESA hole pattern
Compatible with almost any monitor up to 20"
Great for control rooms, AV labs, and data centers
Monitor not included.
Compatible with standard EIA 19" racks
Fits square, round, threaded holes
Easily installed in 4 post and 2 Post
Dell, HP, IBM, APC compatible
RackSolutions Pivot LCD Flushmount Kit lets you mount an LCD monitor into any EIA standard 19" server rack and position your monitor at the most convenient and comfortable position. The pivot bracket allows four directional movement of the monitor, making it easy to find the perfect viewing angle. Rack mounting a monitor is perfect for displaying server console data and any other video feed you would need in a data center, AV lab, control rooms, and more.All mount assembly hardware and rack mounting hardware included. Pair with a rackmount keyboard for a complete solution.
For more information on VESA Mounting Standards and what VESA stands for visit VESA Mounting Standards Explained.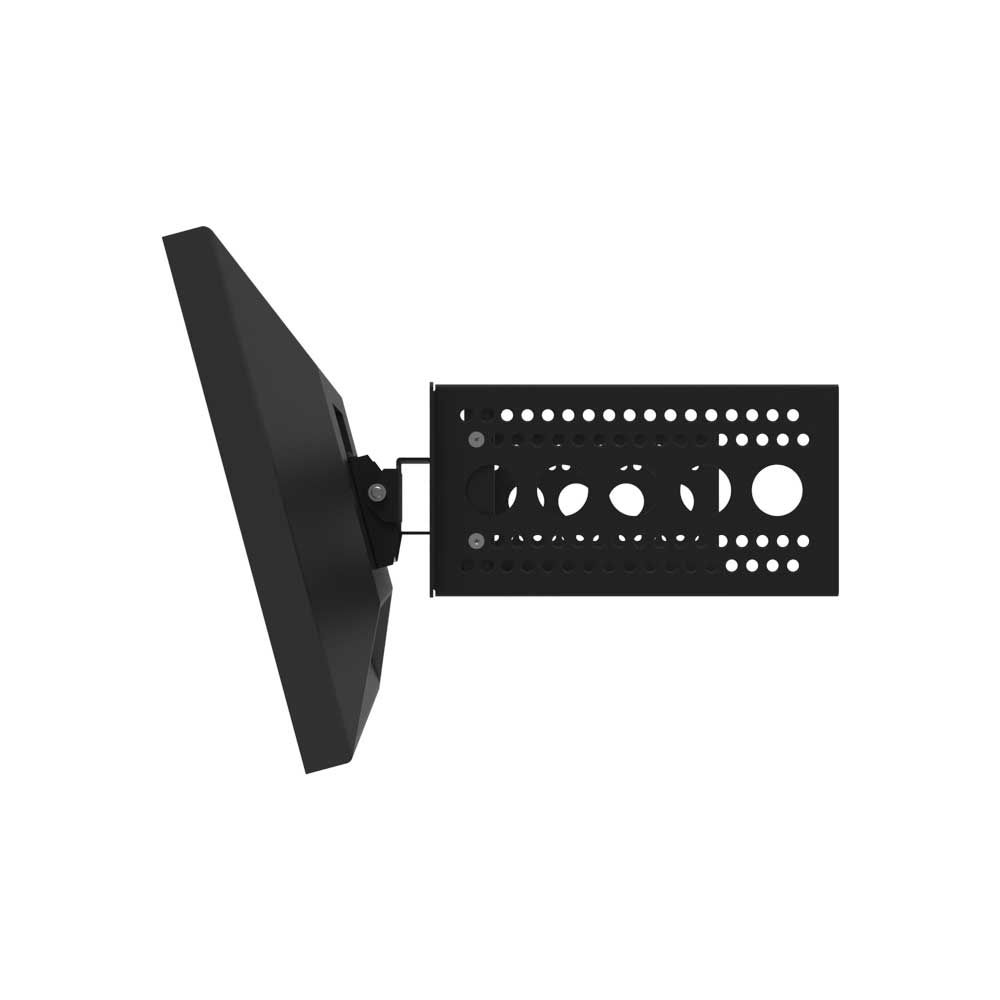 Adjusts to needed equipment depth
Our bracket can mount from 9.5" depth to 0.44" depth in increments of 0.25"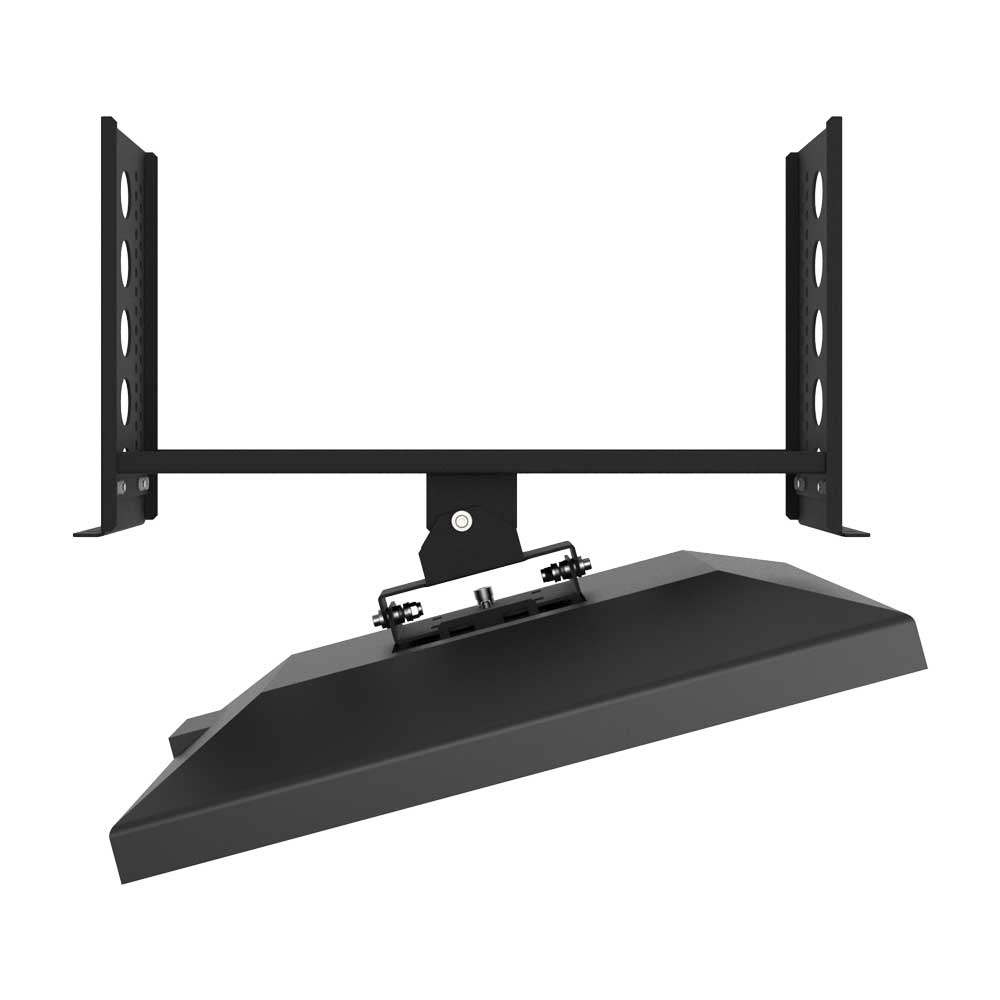 The type of tilt you want
Four way pivot arm for the most comfortable viewing angle
More Information
KVM Type
Monitor Mount
Mounting Depth Range
Max bracket depth - 9.5"
Min bracket depth - 0.44"
Adjustable depth increments - 0.25"
Rack Type
2 Post Rack (Telco Rack), 4 Post Rack
Tech Notes
Installation is flush with rack post, the width cannot exceed: 17.5" (444.5 mm)
Wider displays can be mounted in front of rack post depending on door clearance.
15" - 19" (381 - 483 mm) displays will typically mount flush with rack post.
20" (508 mm) display can mount flush. However, it cannot exceed the 17.5" (444.5 mm) width, or it will require mounting the display forward of the rack post.
Overall Installation Depth
Center mounting bracket: 0.44" - 9.5" (11.2 - 89 mm) adjustable in 0.25" (6.35 mm) increments
Hole Type
Compatible with the industry standard 3/8" square hole racks
Cage nuts included for square hole mounting Compatible with all standard round (non-threaded) holes Compatible with all standard threads including 10-32, 12-24, and Metric M6
Included Hardware
Rack Hardware:

(8) 12-24 Nuts

(8) 10-32 Pan Head Screws

(8) 12-24 Pan Head Screws

(8) 12-24 Cage Nuts "Black"

Assembly Contents:

(1) Horizontal Bracket

(2) Depth Brackets

(1) Pan/Tilt Assembly

(1) VESA Monitor Bracket

Monitor Hardware Package:

(8) Nylon Spacers

(4) M4 x 10mm Pan Head Screws

(4) M4 x 18mm Pan Head Screws

(4) M4 x 25mm Pan Head Screws

Assembly Hardware:

(4) 10-32 Flat Head Screws

(2) 10-32 Pan Head Screws

Assembly Notes
Phillips head screwdriver required
VESA Mount
Compatible with 100 mm or 75 mm VESA hole patterns
Finish
Black, Powder coated
Amazon ASIN
B076KNFRSF
Synnex Part Number
163-6008 - 5772013
Ingram Part Number
163-6008 - 7MQ131
RoHS Compliant
Yes
TAA Compliant
Yes
We found other products you might like!