Individual Cage Nuts & Screws
Cage nuts convert square holes to round
Compatible with industry standard 3/8" square hole racks
12-24 threads are used with most racks
10-32 threads are used with Dell equipment, audio racks
M6 metric threads are used with HP equipment
10-32 and 12-24 1/2" screws are pilot point
Rack Screws
A cage nut is used on a rack that has square mounting holes. You would use a cage nut when you need to mount a product in your rack that requires a threaded hole. A cage nut is nothing more than a square nut that has threaded holes wrapped in a piece of spring steel designed like a cage. This spring steel has two flanges that when pressed together allow the cage nut to be inserted into the square hole and simply clip in. When this is done, you now have a square hole that is threaded. The nut is typically loose in the cage to allow for adjustments when installing the screw.
There are 3 common sizes for cage nuts. These sizes are 10-32, 12-24, and M6. The size you will require is determined by the product you are mounting. We recommend you purchase the corresponding screw to go with the cage nut. This makes the installation easier if you happen to select the wrong size cage nut.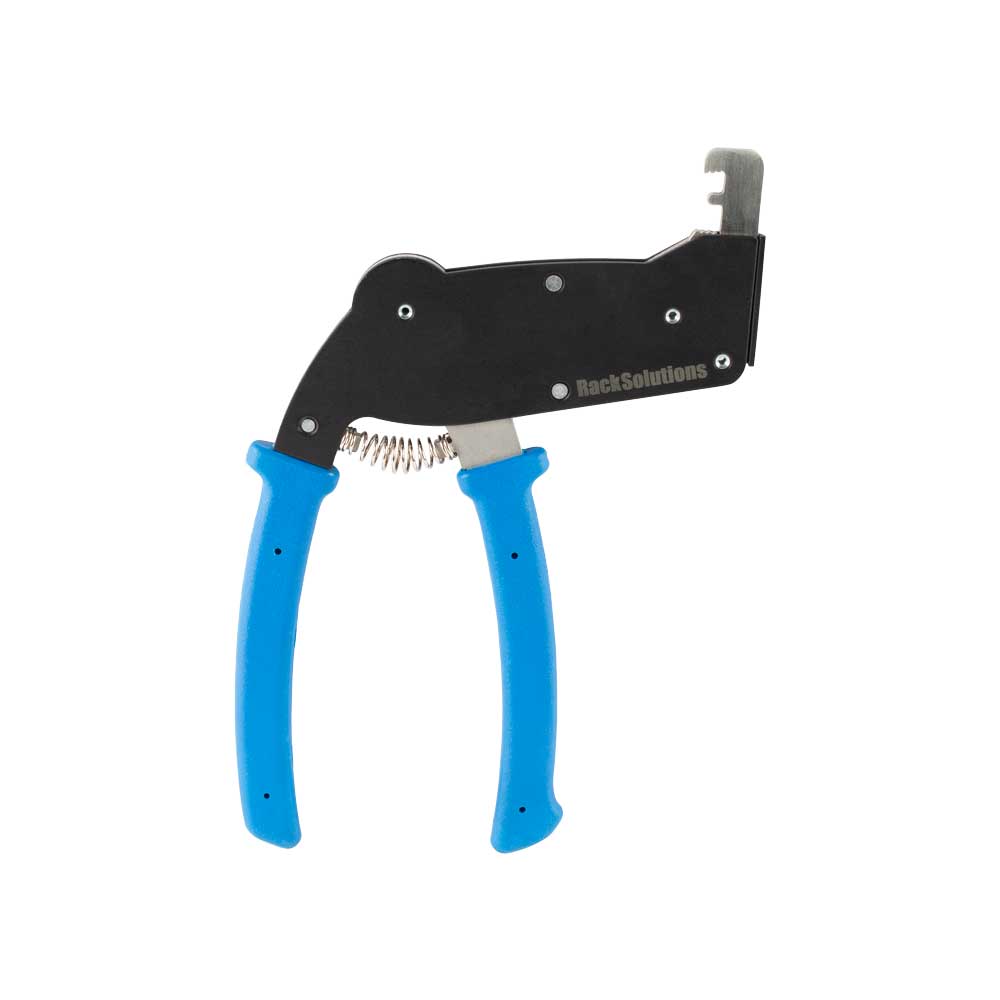 World's Best Cage Nut Tool
Use this Cage Nut Tool from RackSolutions for ease of installation of cage nuts in square hole racks.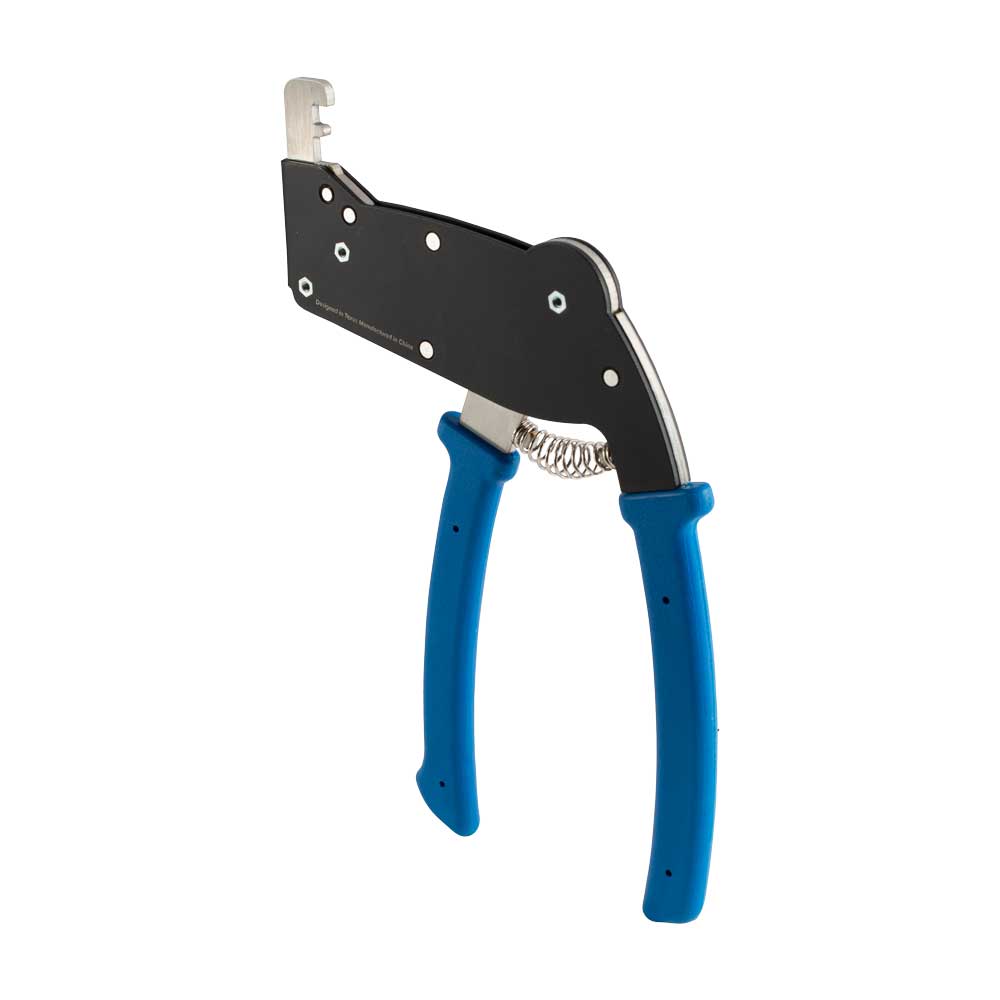 Tool Creates Ease of Use
Don't tear up your fingers trying to install or uninstall those pesky cage nuts
More Information
Country of Manufacture
United States
Dell Part Number
CAGENUT-1224-50PK: A7453991 SCREW-1032-500-50PK: A1708661 SCREW-1032-375-25PK: AB005511 SCREW-1224-375-25PK: A8781355 SCREW-1224-500-50PK: AB452305 SCREW-M6-10-25PK: AB005512 SCREW-M6-16-25PK: AB005513 For a full list of Dell SKUs setup in the Dell ordering system visit our Dell SKU page.
Synnex Part Number
BOLT-1224-500-25PK - 6043184 CAGENUT-1032-100PK - 5386853 CAGENUT-1224-100PK - 5363375 CAGENUT-1224-25PK - 6433120 CAGENUT-1224-50PK - 6043182 CAGENUT-M6-100PK - 5574198 SCREW-1032-500-100PK - 5388777 SCREW-1032-500-25PK - 5386855 SCREW-1032-500-50PK - 6433136 SCREW-1032-625-25PK - 5386856 SCREW-1032-750-50PK - 5386857 SCREW-1224-500-100PK - 5137060 SCREW-1224-500-25PK - 5137052 SCREW-1224-500-50PK - 5137058 SCREW-1224-625-25PK - 5363373 SCREW-M6-16-100PK - 5890791
Ingram Part Number
CAGENUT-1032-100PK - 3R6208 CAGENUT-1032-25PK - YM3556 CAGENUT-1032-50PK - Q49827 CAGENUT-1224-25PK - ZL6599 CAGENUT-1224-50PK - Q49826 CAGENUT-M6-50PK - Q49828 SCREW-1032-375-25PK - 7GB068 SCREW-1032-500-25PK - YM3557 SCREW-1032-500-50PK - Q49830 SCREW-1032-625-25PK - ZM2826 SCREW-1032-750-25PK - YM3558 SCREW-1224-375-25PK - ZL6600 SCREW-1224-500-100PK - 2FN912 SCREW-1224-500-25PK - ZL6601 SCREW-1224-500-50PK - Q49829 SCREW-1224-625-25PK - ZM2827 SCREW-M6-10-25PK - 7GB069 SCREW-M6-16-25PK - 7GB070 SCREW-M6-16-50PK - Q49831
Finish
12-24 threaded cage nuts have a black oxide finish
10-32 threaded cage nuts have a clear zinc, silver finish
M6 threaded cage nuts have a gold, chromate finish
RoHS Compliant
Yes
TAA Compliant
Yes