Universal 2Post Adapter for 5" or 6" Uprights
Mounts 4Post equipment on 2Post racks
Only convert the space you need
Compatible with Dell, HP and IBM
Preferred by OEM manufacturers
Quick and simple installation
For Racks with 5" or 6" uprights
For 4.5" - 5.5" 2Post uprights, use 2UKIT-000C-5
For 5.3" - 6.3" 2Post uprights, use 2UKIT-000C-6
NOTE: The uprights in the photo pictured are 3" wide. The actual uprights will be 5" or 6" wide, depending on which one you have.


RackSolutions 2Post adapters provide a quick and simple solution to rackmounting 4Post equipment, such as OEM server rails, in 2Post racks. Rather than buying a separate 4Post rack for a single piece of equipment, the 2Post adapter kits allow you to convert as much space as you need in your 2Post rack into a 4Post rack. These 2Post adapter kits are designed to center mount 4Post equipment in racks with 5" or 6" uprights.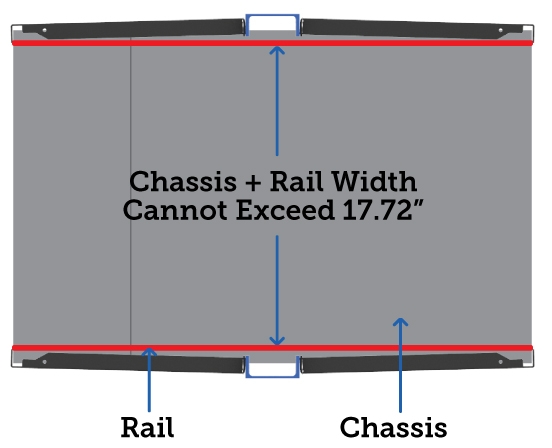 Compatible with most servers
The server chassis when attached to the rail kit can not exceed 17.72" to be compatible.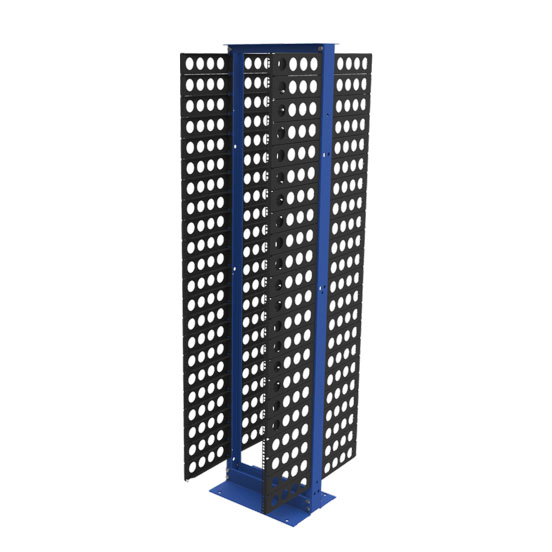 Create a 4 Post cabinet on a 2 Post relay rack
If the rails that were supplied with your server are to shallow, the 1U adapter bracket allows the extra space needed to mount the rails.
More Information
RoHS Compliant
Yes
Bracket Dimensions

Part Number 2UBRK-000C-5

is 2U tall x 10.95" deep. 2Post conversion bracket for 5" uprights

Part Number 2UBRK-000C-6

is 2U tall x 9.70" deep. 2Post conversion bracket for 6" uprights
TAA Compliant
Yes