5 Advantages to Open Frame Racks
Open frame server racks are a great solution to help stay organized in a cost-effective manner. Learn about the 5 advantages to using an Open Frame Rack.
Easy Installation – Open frame racks make the hardware mounting process easier when compared to enclosed versions. Open frame server racks streamline process by letting you install mounting brackets from whichever angle is easiest.
 Easy Maintenance – Open frame racks don't have walls, which makes it easier to maintain without having to remove the hardware at all.
 Easy Cable Access – The open design allows easy access by offering cabling on the outside of the rack.
 Unrestricted Air Flow – Enclosed racks can create heat to build up but open frame racks provides unrestricted air flow. Open frame racks allow airflow in all directions, letting the hardware run in a cooler environment.
Lower Cost – Open frame racks have lower production and shipping costs compared to enclosed racks. They use less material and take much less space when disassembled.
For more information about open frame racks, visit our website at racksolutions.com
Summary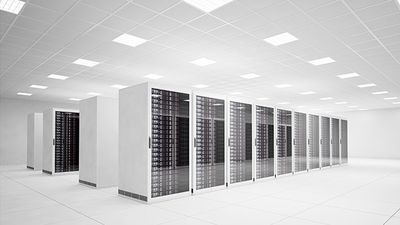 Article Name
5 Advantages to Open Frame Racks - RackSolutions Blog
Description
open frame server racks are a great solutions to help stay organized in a cost-effective manner. Learn about the 5 advantages to using an open frame rack
Author
Publisher Name
Publisher Logo