Modular Rack Shelf for Device Test Labs


For Enterprise Mobile App Testing and Other Consumer Devices
When developing apps, software, and websites to work across a wide array of electronic devices, it's important to test on real devices. The Modular Rack Shelf is the ideal solution for a small in-house mobile test lab setup or an enterprise device farm for cloud-based mobile app testing.
The shelf maximizes space and improves the organization of the test lab by deploying hardware in a server rack, rather than using temporary improvised solutions. Utilizing this dynamic shelf, rather than laying your devices around, makes more efficient use of space. This allows you to house multiple devices on a single shelf with flexible options based on your needs, increasing density and scalability. The shelf sits on ball-bearing slide rails for increased accessibility, making for faster and easier serviceability of the hardware.
Organize and Optimize Your Mobile Test Lab Setup
Maximizes use of space by organizing all devices for easier serviceability and scalability
Configurable for testing applications across leading smartphones, tablets, and other devices
Smartphone bracket compatible with iPhone and iPad, as well as Android smartphones and tablets
Adjustable brackets for testing large quantities of electronic devices in high densities
Cleans up commercial and small in-house device test labs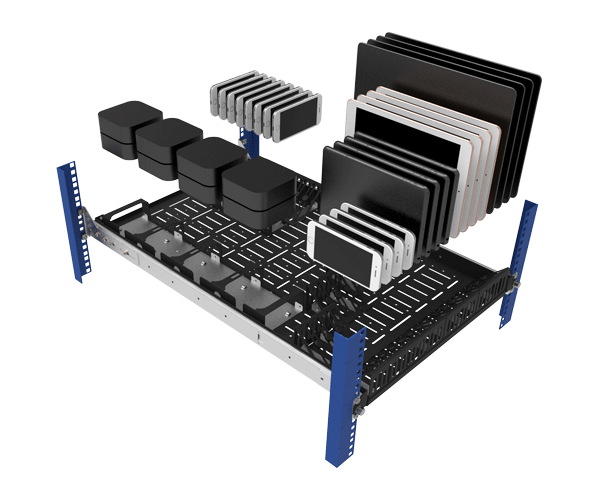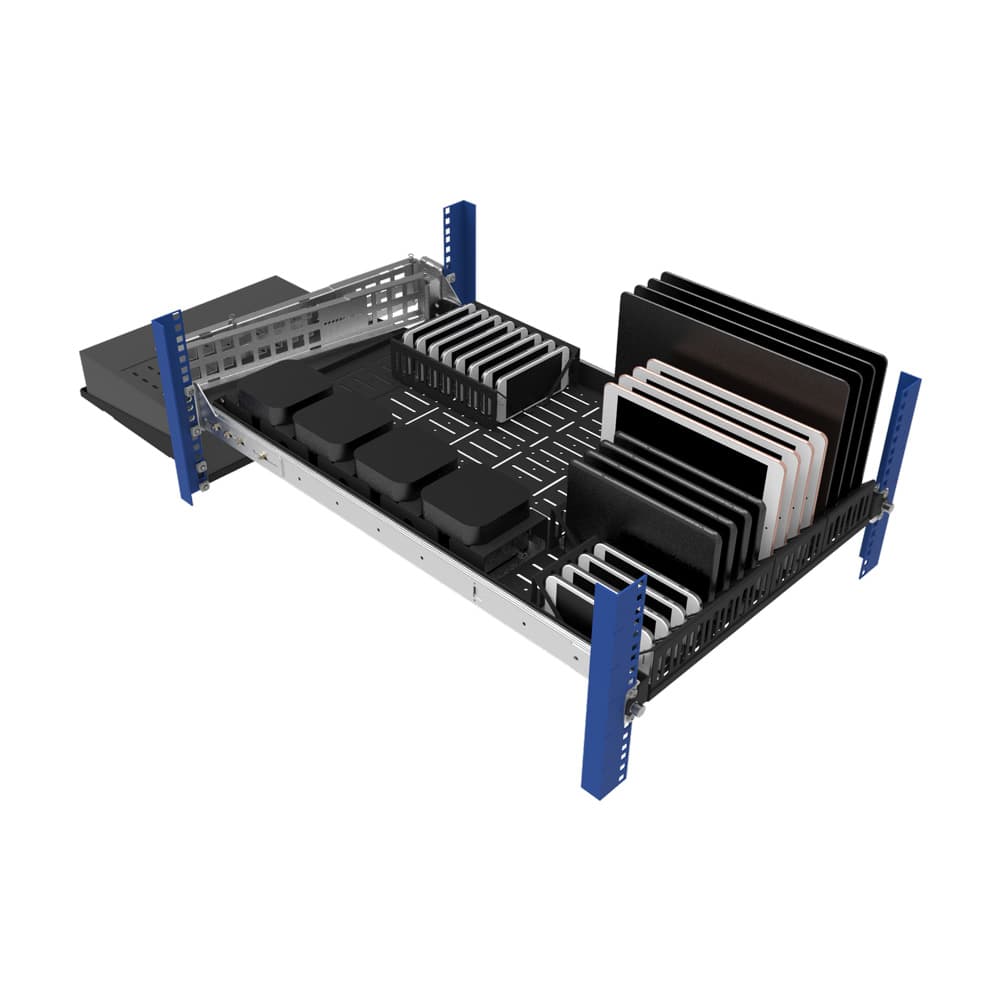 Test Multiple Devices On A Single Shelf
QA testing mobile applications across multiple devices across different sizes and operating systems? Do it all on the same shelf!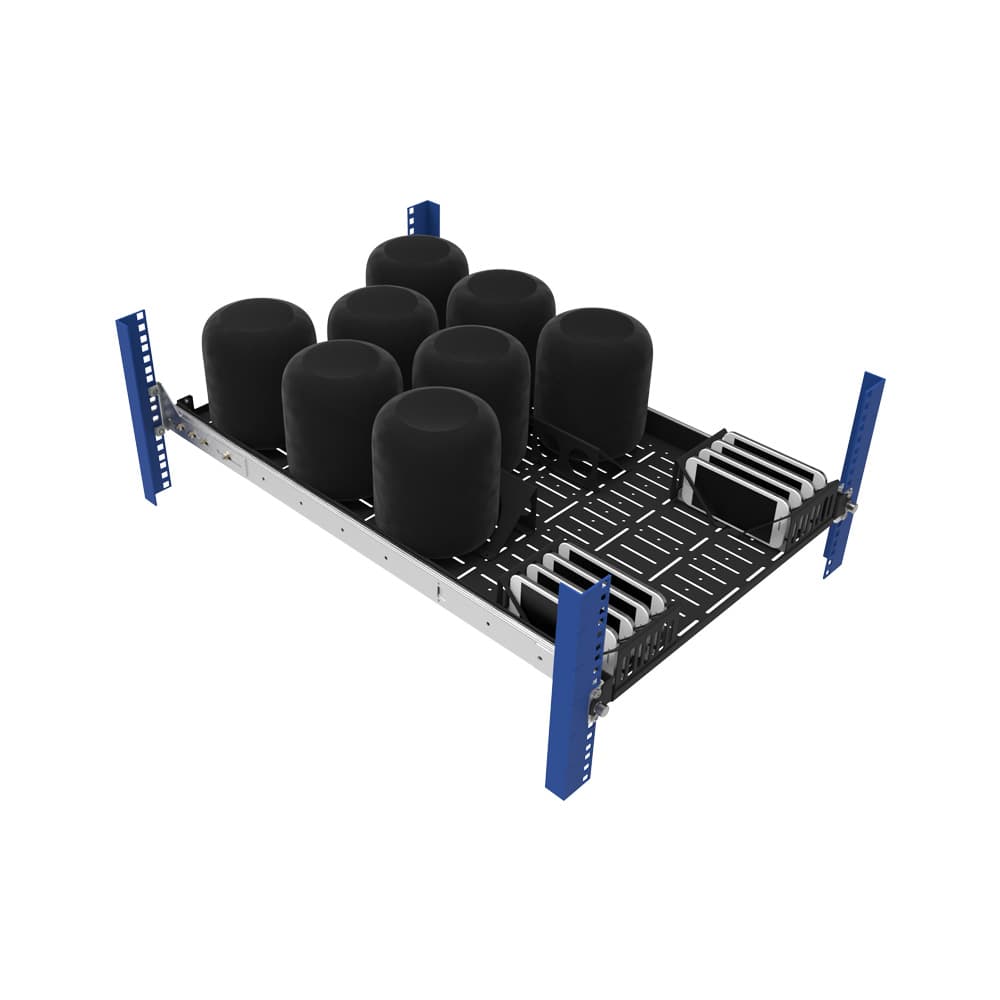 For Apple HomePod
Simultaneously mounts up to 8 HomePods using 101-6953 and 8 iPhones using 101-6951 (2 pairs of brackets).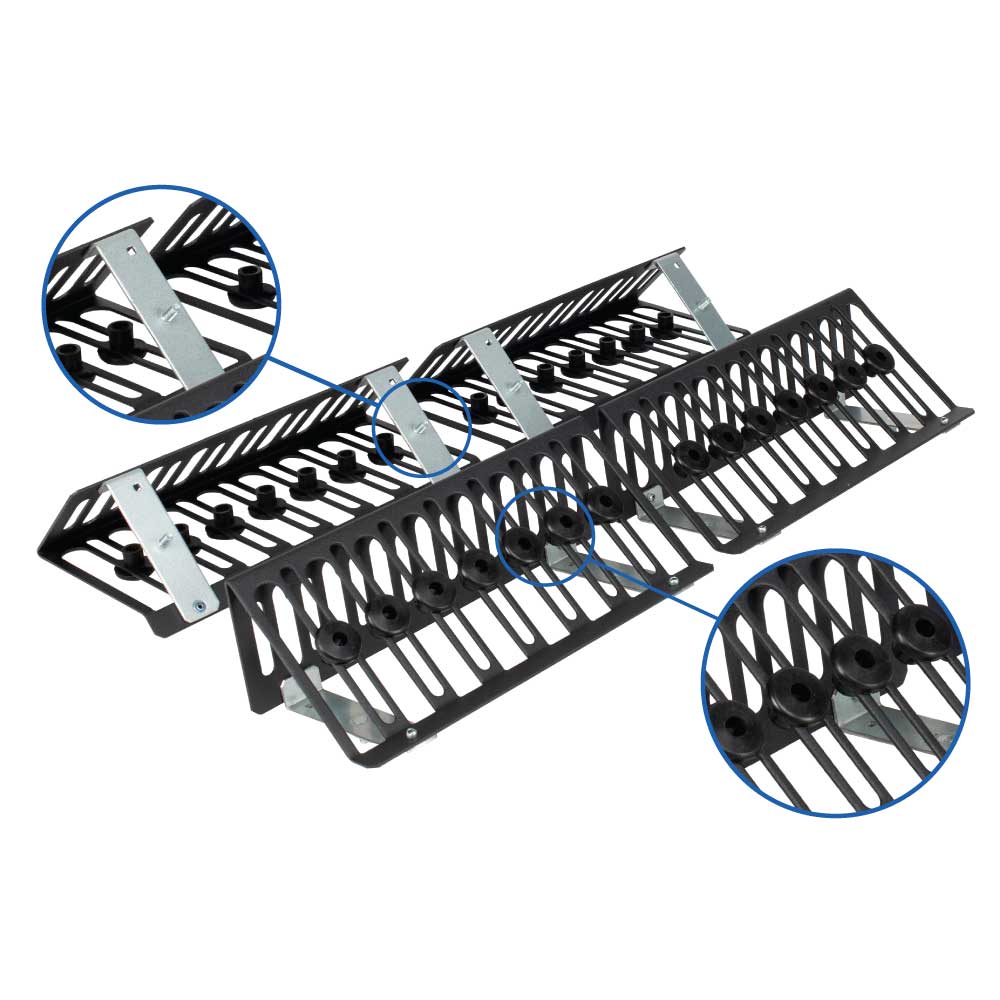 Securely Holds Smartphones and Tablets in Place
Flexible rubber bumpers firmly hold tablets and mobile devices of varying thicknesses in place, while protecting them from scratches and vibration. Once they are correctly placed, they are locked in simply by tightening a nut.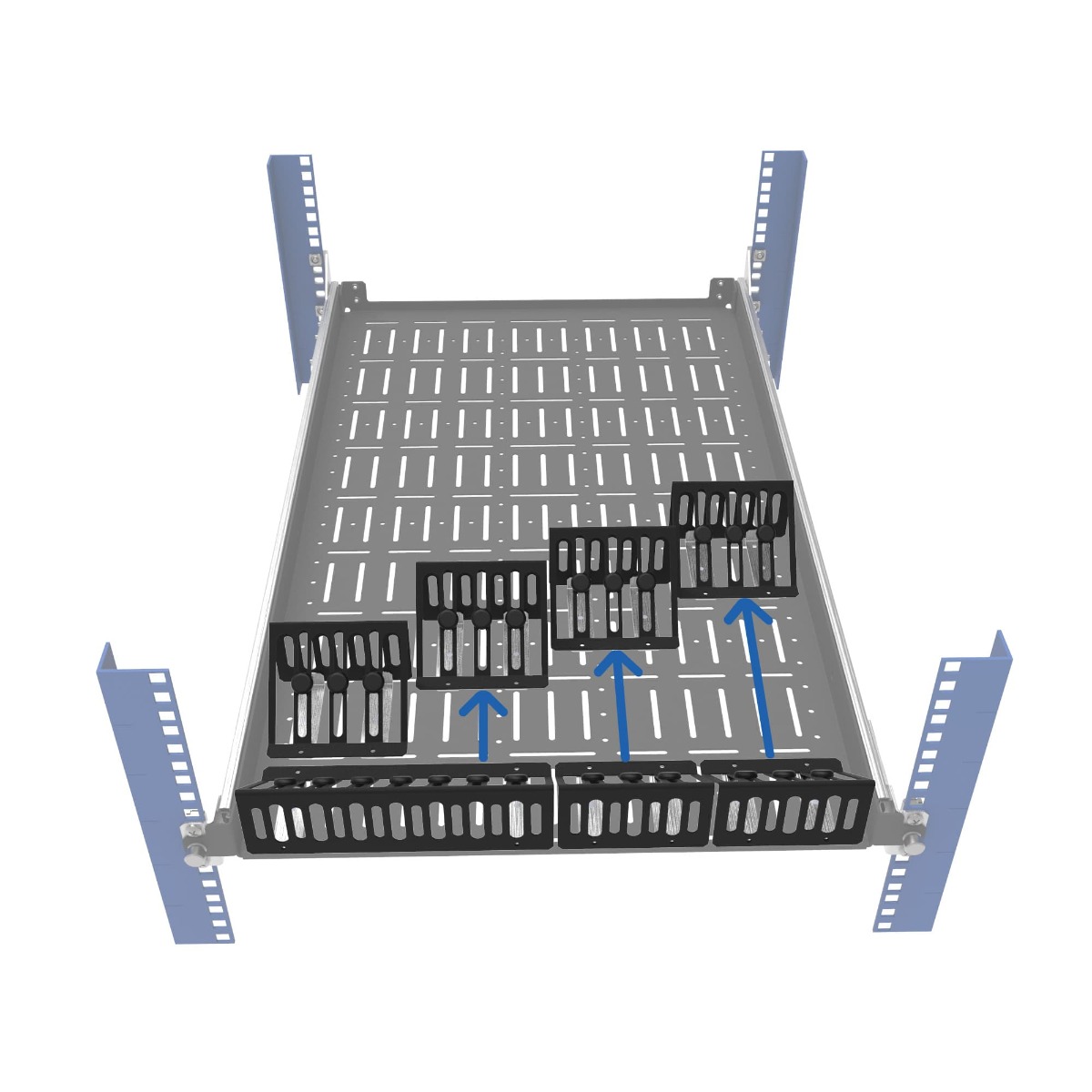 Adjustable Installation for Devices of Almost Any Size
Brackets for tablets and mobile devices are easily installed by simply placing the bracket, screw side down, into the shelf, and sliding the brackets together or apart for the desired width.
Optional Device Brackets
Custom brackets are available upon request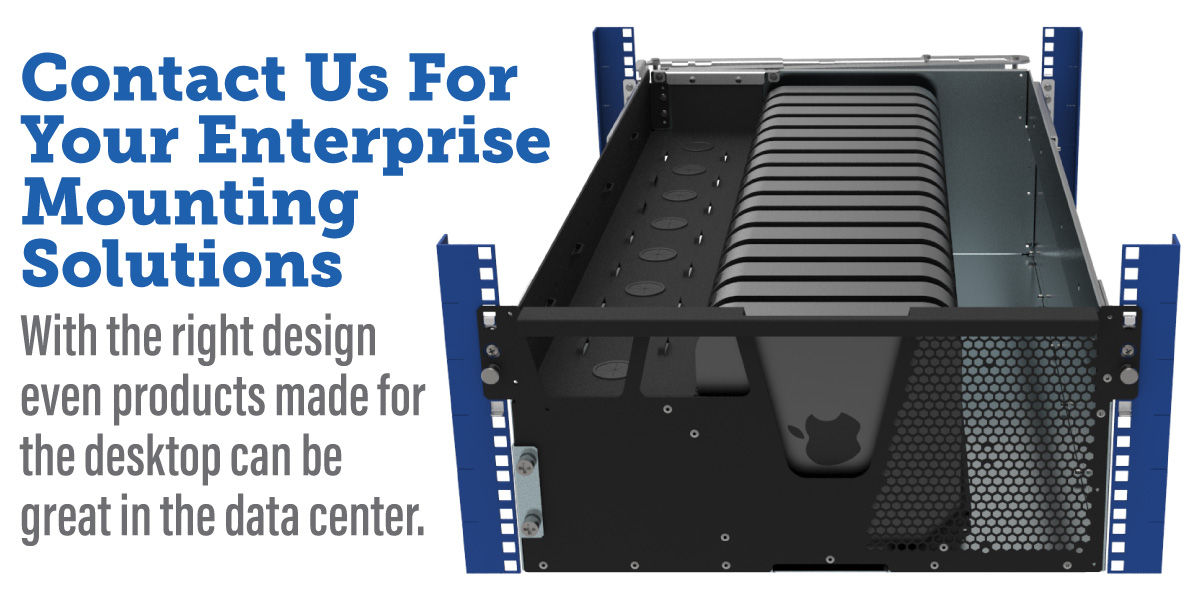 More Information
Compatibility
Phone/Tablet V1 4-socket Bracket (2 Sets) - 101-6951 Apple iPhone (All Previous and Current Generation Devices) iPad (All Previous and Current Generation Devices) Android Mobile Phones (Call for Compatibility) Android Tablets (Call for Compatibility) Phone/Tablet V1 8-socket Bracket (2 Sets) - 101-6950 Apple iPhone (All Previous and Current Generation Devices) iPad (All Previous and Current Generation Devices) Android Mobile Phones (Call for Compatibility) Android Tablets (Call for Compatibility) Apple HomePod 8-socket Bracket (1 Set) - 101-6953 First Generation Apple HomePod Apple TV 4-socket Bracket (2 Sets) - 101-6954 Apple TV (2nd Generation)
Apple TV (3rd Generation)
Apple TV HD (4th Generation)
Apple TV 4K (1st Generation)
Apple TV 4K (2nd Generation)
Shelf Type
Vented
Rack Type
4 Post
Fixed/Sliding
Sliding
Finish
Black, Textured Powder Coat
Rack Units
1U Varies based on equipment mounted.
Tool-less/Standard
Standard
Material
Steel
TAA Compliant
Yes
RoHS Compliant
Yes
Tech Notes
Only compatible with standard 19-Inch server racks