Why RackSolutions?
Design
We design high quality, reasonably priced server racks and server rack accessories including open frame server racks, rack cabinets, wall mount racks, server rack shelves. RackSolutions has engineers that can design a product and produce a prototype the same day.
Build
To meet our exacting production standards and rapid prototyping needs, we opened our own metal fabrication plant. Equipped with a laser and multi-tower, they also feature auto feeder complete finishing, bending, hardware insertion and kitting capabilities
Ship
Our 105,000 square foot warehouse is located on our 13 acre campus together with our corporate office and manufacturing plant east of Dallas in Greenville, Texas. We offer online ordering and same-day shipping for any online order placed by 3 pm CDT.
Latest Blogs
The news, tips and insights into our products and the IT racking industry.
Define: Server Rack Shelf Not all equipment can be rack mounted. In cases where equipment does not use ears or rail kits, a multi-purpose shelf can come in handy. A server rack shelf is a shelf specifically designed to be mounted into a 19" rack  (or sometimes racks of other widths) including server racks, AV […]
A 5G network has been the topic of discussion for many years now. 2018 will bring the implementation of the much speculated technology. Verizon is reportedly in negotiations with the city of Sacramento, California, to lease a 5000 square foot property. A property that will be used to push their 5G initiative in the area. […]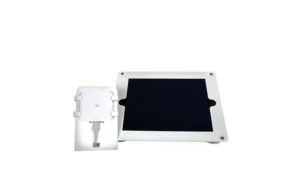 Choosing a Point of Sale System can be daunting with all the different systems and brands currently on the market. H-Squared's Easy Pay Point of Sale (POS) Mount makes that choice easy! Designed for the Apple iPad Air 2, the Easy Pay mount is custom designed by RackSolutions engineers to secure your iPad with high […]
Clients
"When we completed a 20,000 sf data center expansion we needed about 100 server racks to complete the project. RackSolutions had the best product, the best customer service and as it turns out, the best price too. They even flew out to our facility when the installation was complete to check on us and make sure we were completely satisfied, and we were." Hivelocity.net
About Us
At RackSolutions, we are constantly developing new ways to help our clients overcome compatibility difficulties found in racking standards. RackSolutions engineers and tech support experts develop and deal with solutions to rack mounting issues daily. There really is no such thing as a standard, 19" server rack, and the Electronic Industries Association (EIA-310) doesn't address the inconsistencies in server rack standards. Considerations such as whether an open frame rack or server rack cabinet includes 2, 4 or even 6 upright posts aren't taken into account. Nor do the standards speak to the server racks' mounting depth, hole type, upright shape, obstruction issues, etc. OEM server rack replacement rails (including Dell server rails), universal rack rails, 4 post adapter brackets, and 2 Post converters are common solutions that RackSolutions customers can expect.