New Degree Programs for Data Center Engineering
In today's high-tech world, just about every type of company is going to need a data center of their own, or to contract out the use of data center space. Whether this means a small dedicated room where computer equipment is housed, or a million square foot dedicated data center facility, it is important to make sure everything is run properly. To help with that goal, universities are developing degree programs for data center engineering.
These programs provide great benefits for students who will be able to enter the workforce with education and experience working specifically in data centers, which is a job that is in high demand. In addition, employers will receive significant benefits because they will be able to identify candidates that have been trained in the exact skills that are needed.
Examples of New Degree Programs
Degrees in data center engineering is still something that is pretty uncommon, and most colleges and universities don't (yet) offer them. Those that do, however, are clearly setting the trend for the future. With companies creating new data centers at a rapid pace, the demand for those skilled in this area will only continue to rise for the foreseeable future. The following are a couple major examples of programs that are available.
1. Bachelor's Degree in Data Center Facilities Engineering | Institute of Technology in Sligo
This Bachelors program is largely completed online, but will require students to complete lab activities, which are currently offered in Mons, Belgium. The program was developed in consultation with major corporations like Google, Microsoft, and Microsoft, which indicates that the focus will be on large scale data center management.
This is a new program so information about what exactly will be covered, and requires 60 credits over the course of two years (typically). This is in addition to the prerequisite classes and experience, which includes a number of options such as previous degrees or certificates.
The program description specifically states that it is not only for those working in major data centers, but will also benefit individuals who manage data centers of all types, or would like to in the future.
Masters in Data Center Systems Engineering | SMU Lyle School of Engineering
For those who are looking to get into higher levels of data center management, the Master's degree may be an excellent option to consider. This program is primarily going to be for those who are already employed in this industry, and are looking to increase their knowledge of essential topics like computer networking, security, virtualization, and more.
Those who graduate with this Master's degree will likely seek to move into leadership or management roles for data centers, especially larger data centers. The course requires students to complete a related undergraduate degree, and then go on to complete 30 credit hours, spread over three courses, to get this degree.
The Future of Data Center Engineering Degrees
These are just two of the better known data center engineering degrees that are currently available, but there are many others. Many universities are looking into adding this degree option as well, including many schools that aren't known specifically for their tech or engineering degrees.
This type of degree has a lot to offer both younger students prior to ever fully entering the workforce and those who have been working in data center environments for years. This type of degree program is still in its infancy, but it is exciting to watch as it grows, expands, and begins to offer data center engineering more standards from what to build on.
Summary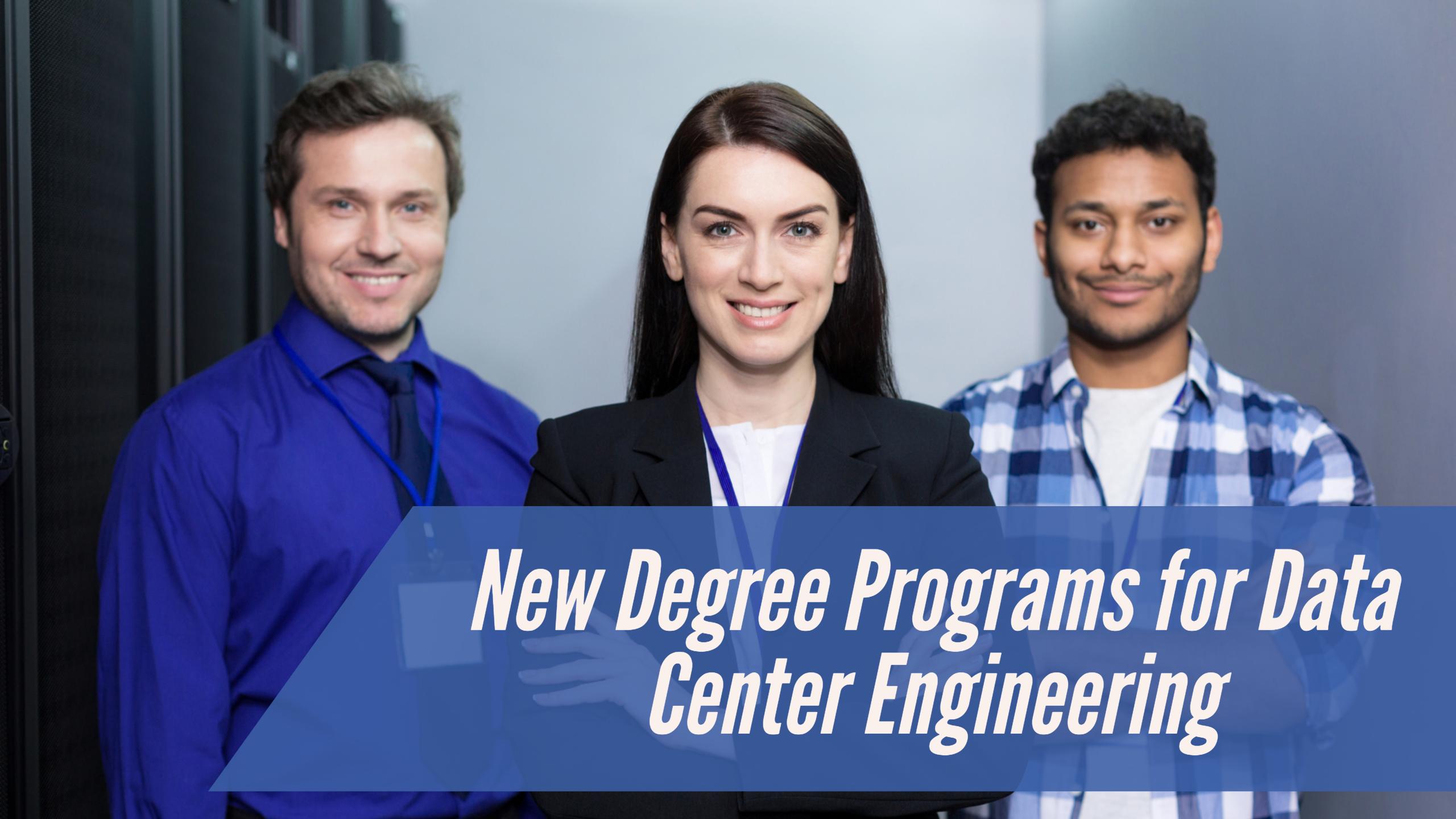 Article Name
New Degree Programs for Data Center Engineering
Description
In today's high-tech world, just about every type of company is going to need a data center of their own. It is important to make sure everything is...
Author
Publisher Name
Publisher Logo