Rack Heights Explained [Infographic]
Servers are everywhere, and with a great variety of workflow comes a great variety of racks. Thankfully, they come in all shapes and sizes, especially at RackSolutions. It's not always easy to categorize what you might need in a home or office compared to data center, but with our info graphic, you can grasp the general idea.
Everything is sized in Rack Units or U heights. Three holes in a rack equals 1U and this is also how server height is gauged. We can summarize which heights might be best for each consumer, but the most important thing is to plan out your current needs and potential future needs before purchasing a rack. So, the first thing you need to do is figure out the height, depth and width of all of your equipment, then start looking through the various options to see what's right for you.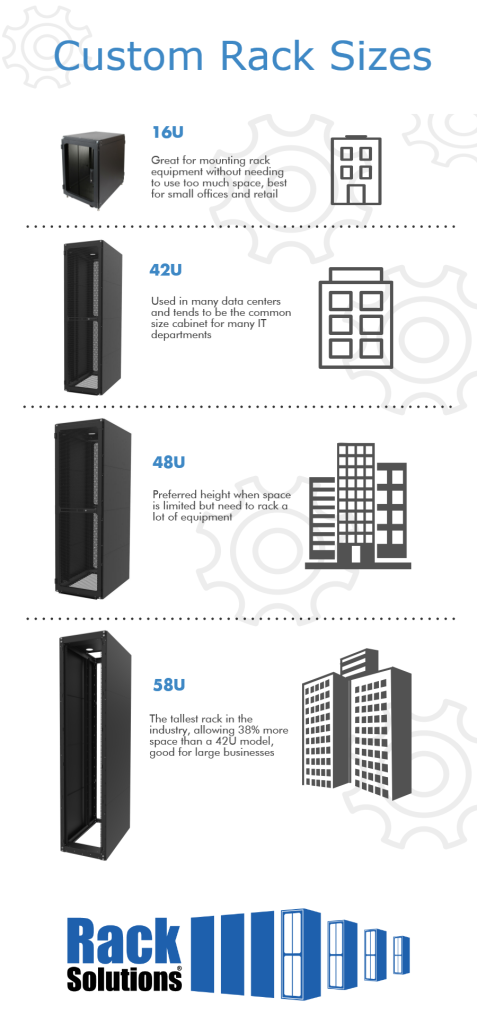 RackSolutions' server racks are compatible with all the leading OEMs such as Dell, HP and IBM servers and equipment, and they meet the EIA standards for 19″ server racks. The fully enclosed, secure server cabinets range in size all the way up to 42U, and they exceed OEM air flow requirements and regulations.
Open frame server racks are a great way to optimize cooling and make wiring easy. These racks come in size ranges from up to 58U, and they are quick and easy to assemble. Another option is a 2Post server rack, which works well for large data center installations with a variety of 2-Post and 4-Post rack equipment. For small spaces, the portable rack that fits under a desk is an ideal, out-of-the way solution.
Enclosed racks are also available in many U height options. These come at a higher cost but offer more security and room for mounting accessories. Whether operating 24/7 is a necessity or you are storing important data, these racks prevent accidental damage and intentional manipulation.
Summary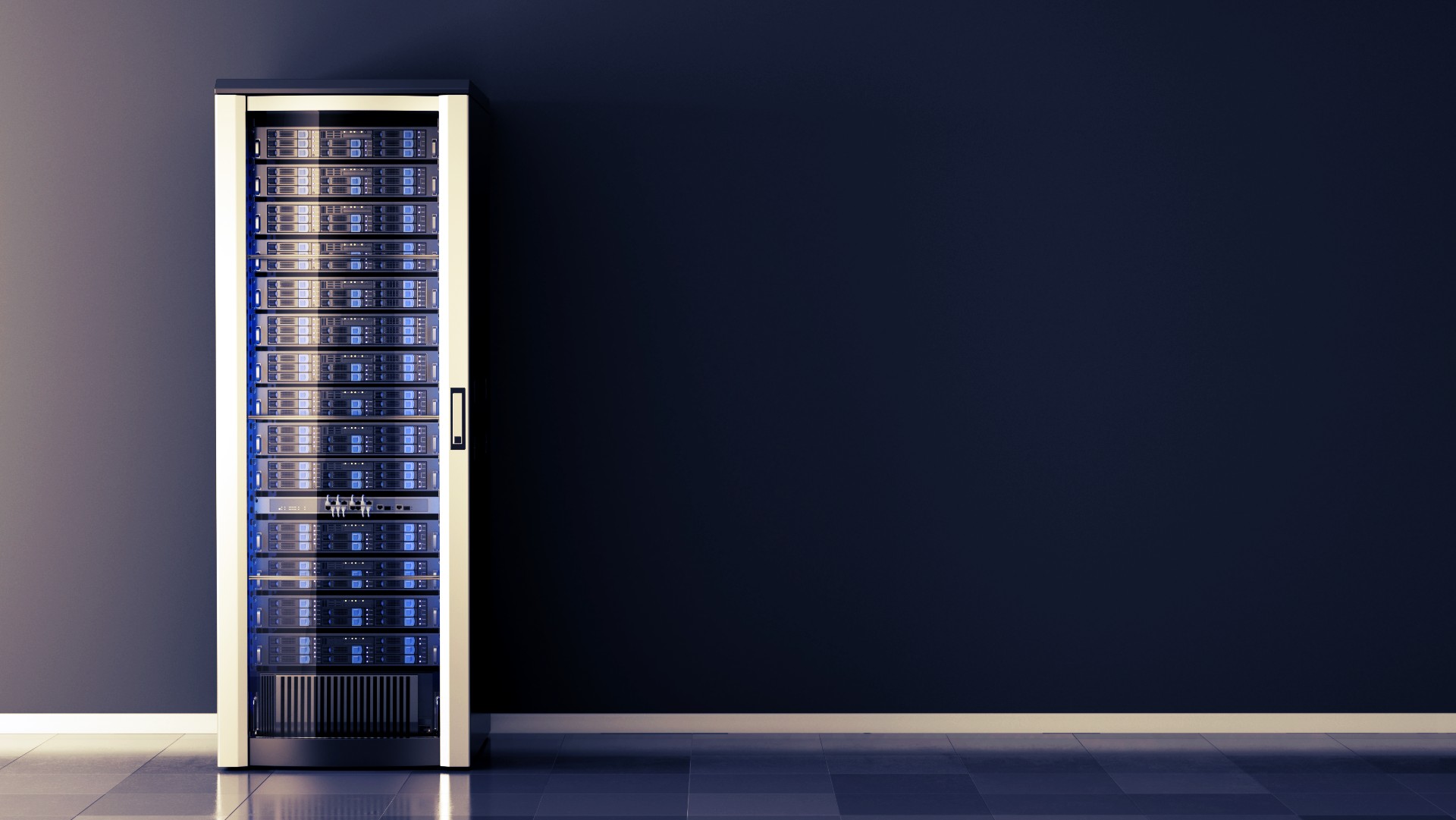 Article Name
Rack Heights Explained [Infographic]
Description
Rack Units Explained - U height needs split up by customer demographic. If you are wondering how much rack space you need, look no further!
Author
Publisher Name
Publisher Logo