How do seismic rack cabinets work?
A single server rack can house hundreds of thousands of dollars worth of equipment. Because of this, system administrators need to be sure that their rack can handle any hardship that the surrounding environment might bring to them. In high risk areas, seismic server racks are needed in order to protect the investment the data center, companies they service and end users. 
Placing a data center in a where earthquakes are more likely isn't ideal, but where there's data demand, there's money to be made. In order to combat harsh environments, manufacturers like RackSolutions step their game up to make sure a rack can handle the natural disaster.
Why are earthquakes a problem for data centers?
IT equipment breaking is only half of the risk when it comes to earthquakes. The other half is how that will affect a data center's customers. 
Data centers mostly provide compute power and uptime. To an extent, compute power can be achieved by simply purchasing hardware, but the certainty of uptime requires a more sophisticated infrastructure. 
Losing 5% of your equipment in an earthquake doesn't matter to the customer as long as their data is backed up elsewhere. What impacts them the most is the amount of downtime they experience, especially if the customer's business relies on that compute power. 
What are NEBS Seismic Zone 4 requirement standards?
The Network Equipment Building System (NEBS) standard is how manufacturers gauge how their products will hold up given a variety of extreme situations. It's the same standard from the 1970s that was created for a Regional Bell Operating Company Central Office. (RBOC) (CO)
Seismic zones are an extremely simplified representation of low to high risk seismic areas, measured in 'ground acceleration.' Regardless, zone 4 areas tend to pose the highest threat of potentially damaging property. 
If a data center is located in a high risk area, not only their racks have to be compliant with NEBS but their infrastructure also needs to meet criteria. Telcordia, who currently manages the NEBS standards has a 70 page document called NEBS Requirements: Physical Protection that explains everything a facility needs to do to be compliant. 
Server racks only make up a small portion of criteria a data center needs to meet to be NEBS approved. Here are a few examples of what manufacturers need to be conscious of: 
Fire resistance

Temperature and humidity

Shock, vibration & earthquake

Airborne contaminants 

Acoustic

Altitude 

Lighting 

Floor loading, physical & spatial requirements 
How server racks become seismic rated
Like most other things, seismic racks are built differently depending on how much the customer is willing to pay. Here is an example of the minimum a rack has to go through just to be qualified as 'seismic.'
"During the test, an enclosure is loaded to its capacity and mounted to Clark's Tri-axial seismic shaker table. The shaker table simulates an earthquake, shaking in three directions (one direction at a time) at varying levels of intensity equivalent to an earthquake in a particular seismic zone — Zone 1 is the least intense; Zone 4 is the most intense." – Clark Testing
This task can be accomplished simply by adding stabilizing brackets to an already well-made server rack, which is what we offer on our site. For some, this can be enough but others might want something custom made with a tougher foundation.
Not compromising server space means needing thicker metal in the rack's structure. Of course, the more material you add, the higher the cost will be. 
If you want a look at how intense testing can get for mounting equipment, check out our post on custom products for the
US Military
. Our video shows the barge testing which is something that extremely high tier seismic racks would need to withstand.
We are capable of offering these types of solutions for anyone who needs them. Just give us a call and tell us what you're looking for. We have in house manufacturing and fulfillment for FAST turnaround times.   
Summary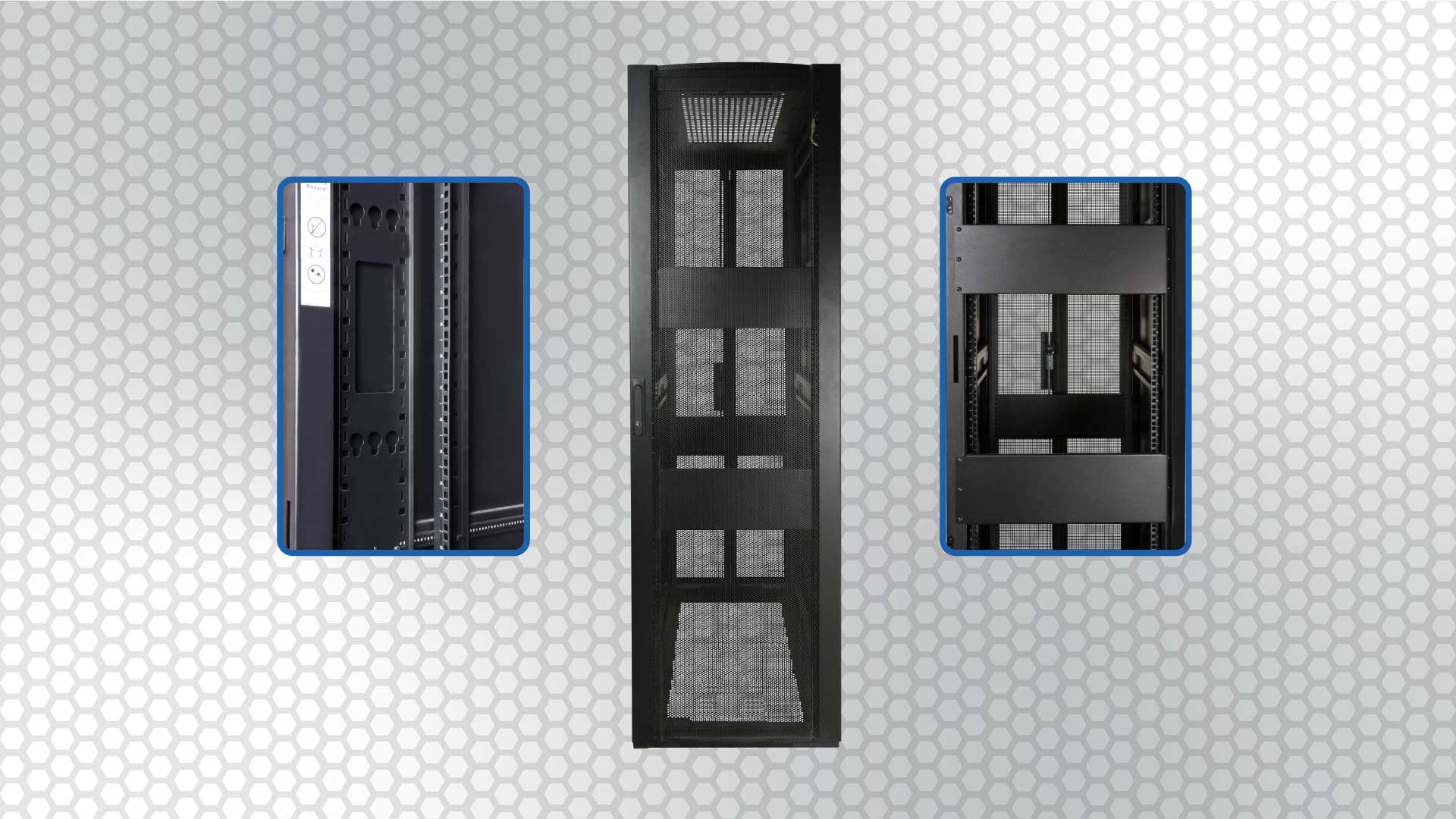 Article Name
How do seismic rack cabinets work?
Description
In high risk areas, seismic server racks are needed in order to protect the investment the data center, companies they service and end users. 
Author
Publisher Name
Publisher Logo