Major Data Center Rack & Enclosure Market Report Available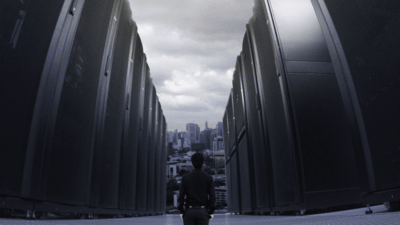 A new report has been made available that looks at the data center rack and enclosure market. It offers insights on what to expect through 2024. The report uses data gathered from 2013 through 2017, as well as other industry data to provide data for today and the future. The report looks at the global market, and is broken down based on region. Access to the report is $4500-$8500 depending on who requires access.
The report found that the data center rack and enclosure market is was valued at just over $2 billion in 2017, and is expected to grow at a rate of more than 10% annually through to 2024. The bulk of the growth will be for IT and telecom groups, which are expected to reach $90 million by 2024. Colocation services are also growing rapidly from the current level of $30 million up to about $85 million.
Cause of Growth
The industry will be experiencing something of a 'perfect storm' of factors that are leading to this growth. First, there are a lot of new data centers being built or expanded to meet the needs of businesses, colocation centers, edge computing, VR, AR, and other high-demand technologies.
In addition, many of the original facilities that were built in the 90's and 2000's are in need of modernization. This will require new racks, server mounts, and other enclosures to meet the modern standards. Related to this is the push for added data center security, including physical security, to help fight back against data breaches.
Finally, the global market is expanding greatly in non-first world countries. This will require data centers to be built in countries around the world. Of course, this is going to boost the sales of data center racks and other enclosures.
Equipment Use
Included in the report is a breakdown on what the demand for new equipment is expected to be used for. As mentioned above, one of the biggest demands is going to come from colocation data center needs. This segment is currently accounting for about 23% of the market. One thing that pushes this demand is the fact that data centers facilities need to compete for their customers. Having the latest housing equipment available in a facility is a strong selling point. Which is why colocation facilities tend to update more frequently than others.
Demand for colocation services is high across many industries. Leading in this area is the healthcare industry, manufacturing, IT & telecom sectors, and BFSI.
Regional Demand
It is expected that there will be significant growth in demand over the next several years, but the growth will be particularly high in certain regions. South America, for example, is predicted to grow at 9% over the next several years. There are currently about 88 colocation facilities in South America, with interest from a number of companies who want to build more. Brazil is among the leaders in this industry, and their high demand and rapid growth is expected to continue. Perhaps most important for South America is the fact that citizens in this region are gaining access to the Internet at a rapid rate, which will necessitate additional data center facilities.
Widespread Interest
This is a very detailed report that will provide useful information to many different audiences. Those planning work in data centers, equipment manufacturers, and others can use this for planning out their data center work over the next several years. Those interested learning more about this report, or accessing it, can find additional details HERE.