Indiana Coal Power Plant Now New Data Center
The State Line coal-fired power plant has been a major part of the Northwest Indiana economy for over a century. It provided power to Chicago for many years, which helped the large city to grow and prosper. In 2012, however, the coal plant closed shop and has been sitting, unused ever since. The facility is now being prepped to be updated and put back into service, facilitating the economic growth of the region. This time, however, it won't be burning coal, but crunching data.
The city of Hammond promoted the 77-acre facility as part of a bid submitted to Amazon during their search for a second headquarter location. Amazon denied the bid, but due to land clean up by government officials and press generated from the amazon submission, interest was sparked by that of Tom Dakich and Peter Feldman. Peter Feldman is a known data center mogul and Tom Dakich is a telecom investor and local attorney. Research into the semantics of a large-scale data center at this particular facility showed promising results. So, they soon began negotiations with government officials and land owners.
Benefits of the State Line Facility
Building a large data center is a sizable investment. Companies must weigh the pros and cons of every location they consider. Upon analysis of this site, it was clear that it would be a perfect environment to house the data center.
Electricity – State Line already has the systems in place required for harnessing large amounts of electricity. Rather than generating it and pushing it out, the systems will be used to bring the power in.
Water – This facility is sitting right the shore of Lake Michigan, which will give the data center a massive amount of readily available water that can be used to cool the facility. In fact, the water was used to cool the coal fired plant as well, so much of the infrastructure is already in place.
Space – Large data centers require a lot of land. This 77-acre parcel is large enough to house multiple data center structures. They are starting with one facility, but have said that they will expand if there is sufficient demand.
Tax Rates – The tax rates in Indiana are significantly lower than in nearby Chicago, so this data center will have all the benefits of proximity to the large city, without having to pay the high tax rates.
Tax Breaks – Indiana and the city of Hammond provided this project with $20 million in tax breaks to help bring the data center to the area, and facilitate it being built.
Green Data Center
The initial data center is expected to require 10-100MW of electricity running around the clock, and those needs are only going to grow as time passes. Dakich is passionate about green energy and has said that this facility will harness power from a variety of renewable resources.
Solar panels will be installed on the roof and ground near the facility and wind turbines will be built on the property, which makes sense given the windy environment coming off of the large lake. Chicago is known as the 'windy city' and this area will work in conjunction of that wind. The data center will also likely build a 5-kw hydro power turbine, which will be mounted in a canal that comes off lake Michigan onto the site.
The climate in this area is cold for most of the year, which will greatly reduce the need for active cooling during the fall and spring, and virtually all the winter. In the summer, water will be pumped in from lake Michigan, used to cool the facility, and then returned to the lake. There are no chemicals or other harmful additions needed because water-cooled systems are very efficient, and environmentally safe.
An Exciting Future
Not only is State Line going to be the location for a new data center, but also a home to a tech incubator that will house up to 50 people. Turning a 100+ year old coal power plant into a modern-day data center is a great example of building on the past and toward the future. The entire facility could eventually cover a million square feet of floor space spread out over five buildings, each of which would be 100,000+ square feet.
The first facility is going to be about 105,000 square feet. The rate at which they expand to additional buildings will depend on the demand for their leased server space. While nothing official has been said about any specialized uses, it seems likely that this facility will be primarily used for general leased server space, which has been growing in demand rapidly over the last decade. The location in the Midwest also makes it ideal for companies looking to be nearby many mid-sized and large cities in the region, including Chicago, Detroit, Grand Rapids, Cincinnati, Cleveland, and more.
Summary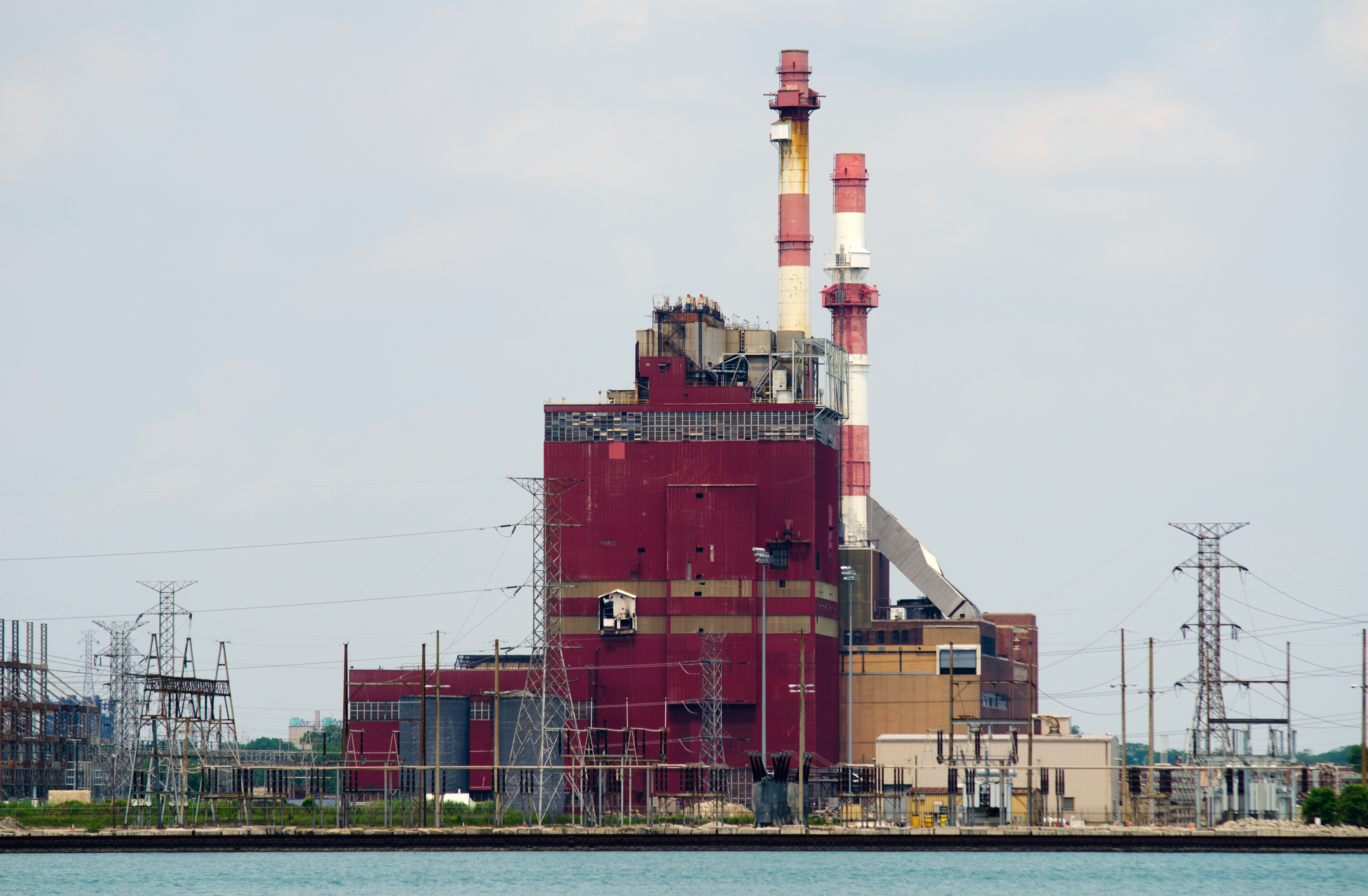 Article Name
Former Indiana Coal Power Plan to be Massive New Data Center
Description
The State Line coal-fired power plant has been a major part of the Northwest Indiana economy for over a century. In 2012, the plant closed shop...
Author
Publisher Name
Publisher Logo