What is a Server Rack Rail?
Define:

Server Rack Rail
A server rack rail is a rail designed specifically to be mounted in a 2-post or 4-post rack. Rails are sold in kits that can come in varying sizes and "U" shapes and sizes depending on your specific needs. There are multiple types of rail kits including: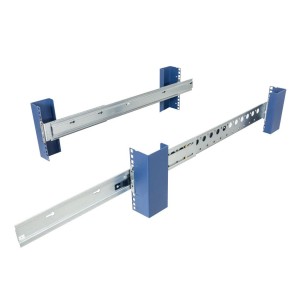 •OEM Product specific rail kits (Dell, HP, IBM, SuperMicro, Apple, etc.)
Rail kits are used to mount servers and other necessary IT equipment within a 19" sever rack. You can purchase rails for 2-post racks that allow for both center mounting and flush mounting. When you purchase your server rack rails, ensure you are buying rails that match your rack hole type (10-32 threads, 12-24 threads, M6 threads, round, and square). You can read Rack Screw Holes: Understanding the Differences to learn more about the different types of holes within your rack.
Click here to view RackSolutions selection of server rack rails! We maintain a sizable choice of server rack rails for all of your needs.
Summary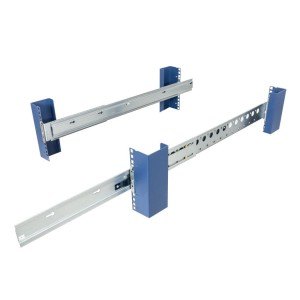 Article Name
What is a Server Rack Rail?