The Unique Properties of Kyoto Cooling Fan
The Kyoto Cooling fan is one of the most state-of-the-art sustainable cooling systems available for the data center, and is capable of keeping equipment stored in server rack shelves cool using minimal power.
In a recent interview with Groves Green IT, industry expert Robert Sullivan explained the capabilities of the Kyoto cooling fan.
According to Sullivan, the Kyoto Cooling fan is based on a 60 year-old industrial air conditioning model. By using an aluminum honeycomb wheel, the unit is able to dissipate heat by rotating in one direction, while drawing heat if it spins in the other.
In the data center, Sullivan explains the single-fan concept is remodelled into a dual circulation path. This allows one fan to cool warm air to reduce internal temperature, while the other draws warm exhaust and releases it into the environment.
Currently, Sullivan said the European market is most likely to embrace the Kyoto Cooling fan because North American data centers tend to be more conservative, but Sullivan expects the technology to quickly become popular on a global scale.
Cooling is becoming an essential power management concern in the data center, and a new facility in Puyallup, Washington, recently obtained LEED Gold certification by using free cooling in its construction, Data Center Knowledge reports.
Summary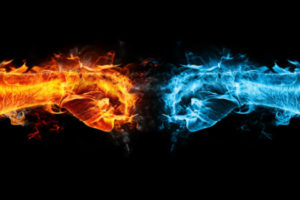 Article Name
The Unique Properties of Kyoto Cooling Fan- RackSolutions
Description
The Kyoto Cooling fan is a state-of-the-art fan requiring minimal power that cools the data center by dissipating heat or drawing heat with a simple change in direction.
Author
Publisher Name
Publisher Logo