Newstips.com Reviews RackSolutions Products
Newstips Review : Rack Solutions 15A  Horizontal PDU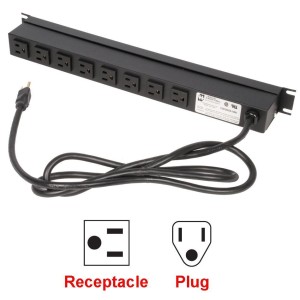 Equipment racks are made to hold a lot of gear, meaning a lot of items that each want to plug into an AC outlet. PDUs – short for power distribution units – are special multiple-outlet strips with rack-mounting ears. Some have outlets on the front, some on the back & some on both. We asked Rack Solutions to send their model with 8 rear-facing outlets, a 6-foot rear-exit power cord, a 15A front-mounted circuit breaker & a front-mounted on/off switch with pilot light. It fits in a 1U rack height & it's only about 3" deep so there's room behind it to add any desired gizmo for organizing excess power cord lengths, or like most folks you can just let them droop. Preferences vary but ours is to power a PDU from a rack-mounted UPS. Bottom line: a Rack Solutions 15A 8-rear-outlet horizontal PDU puts the juice where it's put to use.
Newstips Review : Rack Solutions 7" Solid Shelf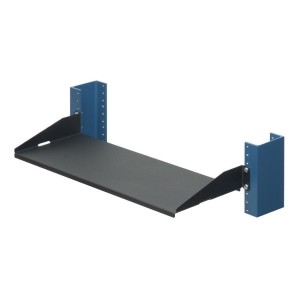 We recently reviewed the vented racks from Rack Solutions, but we also got in a 7" solid rack for review; here's why. When the heat from small accessory gear items isn't significant, a solid shelf provides more flexibility in positioning elements in a way that makes sense for the build. In our case, we wanted an answer for our A/V rack where we need to handle conversions between HDMI & DisplayPort, for example, fit in a Sling player & do some other tricks. Using hook-and-loop strips instead of straps lets us govern positioning without sacrificing stability. With a 7" shelf in a 12"-deep rack frame we have room to let cables droop or run behind the shelf & can add strain relief where we need it. Bottom line: the Rack Solutions 7" solid rack shelf puts solid support for a significant number of smaller but necessary pieces of gear.
Newstips Review : Rack Solutions Mat & Strap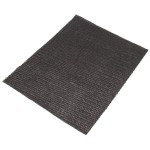 Last time we mentioned adapting small desktop-style gear to rack mounting by tying it down to the Rack Solutions vented shelf we reviewed. One of their more useful rack accessories for helping that happen is their hook-and-loop cable straps, a 180"-long roll with hooks on one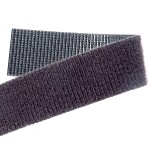 side & loops on the other so slipping it through vent slots on either side of one of those little boxes can snug it down to the shelf. It's also good, of course, for bundling cables together & tying them to inside struts, much as we do when building a PC. They also sent their shelf-lining Thin Anti-Slip Mat, a nice way to keep cabling from shoving gear around. Bottom line: Rack Solutions anti-slip mat & hook-and-loop cable straps help make rack builds sweeter by helping them stay neater.
Summary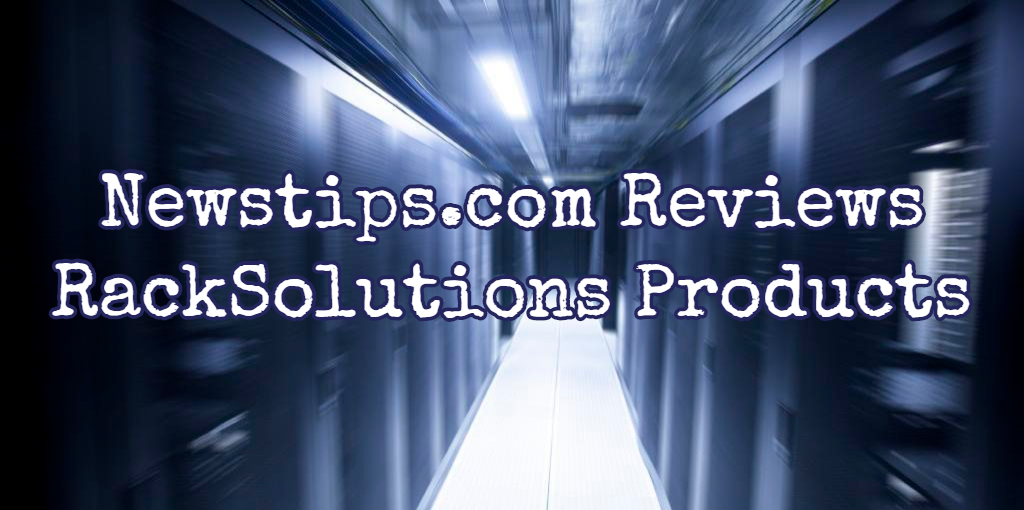 Article Name
Newstips.com Reviews RackSolutions Products
Description
Equipment racks are made to hold a lot of gear, meaning a lot of items that each want to plug into an AC outlet. PDUs – short for power distribution units - are special multiple-outlet strips with rack-mounting ears
Author
Publisher Name
Publisher Logo