Apple's Developer Transition Kits and how to mount them
This week, Apple announced that their laptop and desktop products will be running proprietary ARM chips in the future. Cutting off a long relationship with Intel was a big move for the company and developers building applications for Mac OS. In light of this, Apple is selling Developer Transition Kits (DTK) to help devs adjust their apps to run on the new SoCs. 
The DTK is a $500 Mac Mini that runs on an A12Z SoC. (ARM processor) Unlike other Mac Mini's, usability will be "limited" and will eventually need to be returned to Apple. 
Why is the DTK needed? 
Before new OS updates are released for Apple users, they go through a private and public beta phase. The processors that Apple is now making available on laptops and desktops have only ever run in their iPhones and iPads. Because of this, Apple needs to allow developers access to the new architecture that their programs will be running on. Additionally, developers will help Apple find bugs like in any other beta. 
The price point at which they are selling Developer Transition Kits is very low considering the specs of the system. It comes with an 8 core ARM processor, 16gb RAM and a 512gb SSD. These specs cost around $1300 when purchased by consumers. This is probably why Apple placed limitations on the system and is asking for them to be returned when testing is finished.
Historically, full fledged application support on ARM processors hasn't been a smooth experience. Even though Microsoft built Windows 10 and sells Microsoft laptops with ARM chips, they have been unable to support x64 apps. This means that in order to run Photoshop in its original form, you will have to emulate the app which decreases performance. 
Apple so far has the same plans, shipping products with Rosetta 2, emulation software that will let you run old apps. So unless you use proprietary software, support for your favorite program will depend on what devs can do with their Developer Transition Kits between now and the formal release. 
Solutions for mounting Developer Transition Kits 
If your workplace is getting any amount of these DTKs, it's good to consider protecting them since they will need to be sent back to Apple. RackSolutions has been developing secure wall and rack mount equipment for Mac Minis for years that will be compatible with these kits. 
Mac Mini Wall Mount / VESA Mount 
With the Mini Mount Secure Wall Mount for Mac Minis, you will be able to mount your DTK on the back of a monitor, underneath a desk or on a wall. This is our most protective Mac Mini mounting product as it shields your product with a steel cover. Here is a demonstration of the many ways to mount the Mac Mini Secure Mount:
If you're looking for a mount to keep the DTK out of sight and away from harm, this is your best bet. 

1U Rack Mount Shelf
If the best place for your Mac Minis (and DTKs) is in your server rack, our 2 PostRack Mount Shelf will be a tailored fit for them. In 1U of space, you are able to fit 2 DTKs in 2 post or 4 post rack. 
The shelf is precisely cut for the DTKs to secure into a slot that keeps the computer stable and maintains airflow. When a Mac Mini is placed into its slot, the exhaust lines up with ducts that route hot air back out of the rack.

Quickmount Mac Mini VESA Wall Mount 
A more cost effective alternative to keeping your DTK safe is our Quickmount Mac Mini Mount. Like the previous VESA mount, this can be mounted on a wall or behind a monitor. 
You will lose out on the steel cover, but gain easy accessibility for tool-lessly sliding the Mac Mini in and out of the mount.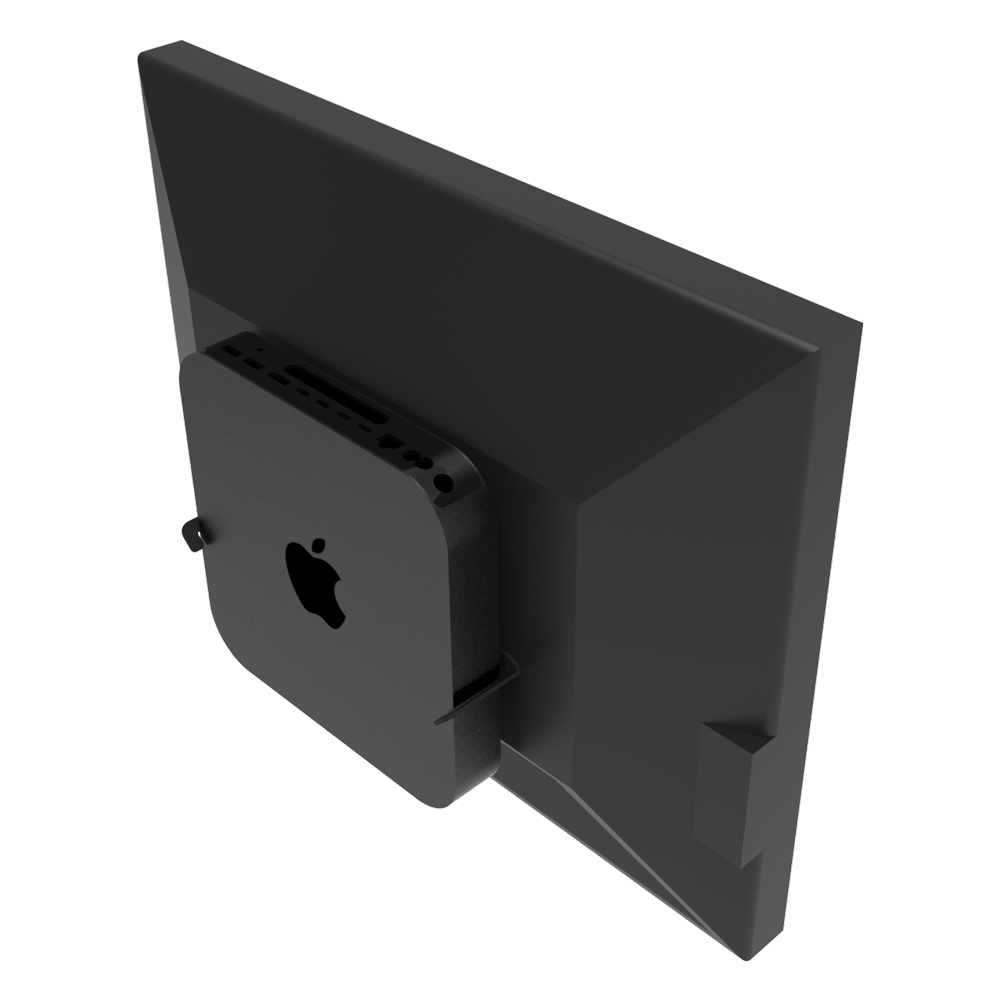 4 Post Rack Mount Shelf (Extended)
If you have more than 2 DTKs that need to be rack mounted, the 4 Post Mac Mini Shelf is our most feature filled option. The shelf is only compatible with 4 post racks, but includes the same airflow duct as the 2 post rack. 
It also comes with USB ports routed to the front of the shelf for easy access to I/O. If Mac Minis are something your company needs to rackmount, this is a beautiful and sturdy solution that fits the high standards of Apple aesthetics.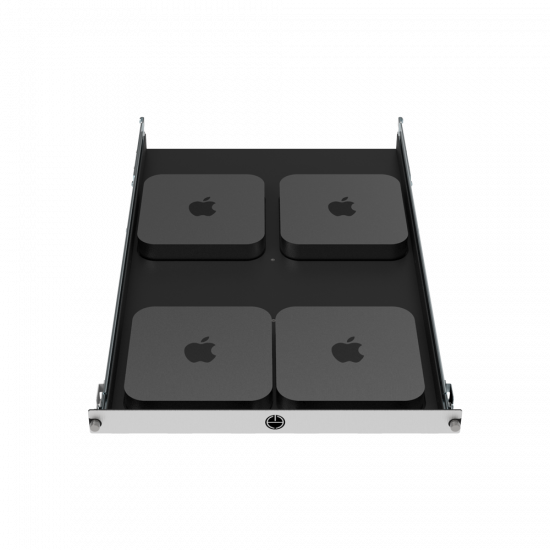 Modular Rack Shelf
Lastly, our relatively new Modular Rack Shelf is designed for developers to store things like smartphones, tablets, HomePods and Apple TVs. This is great for developers who need to test application on various devices.
If you need a unique solution for your test lab that isn't currently available, contact us for custom needs. We create all kinds of enterprise mounting products like the example below.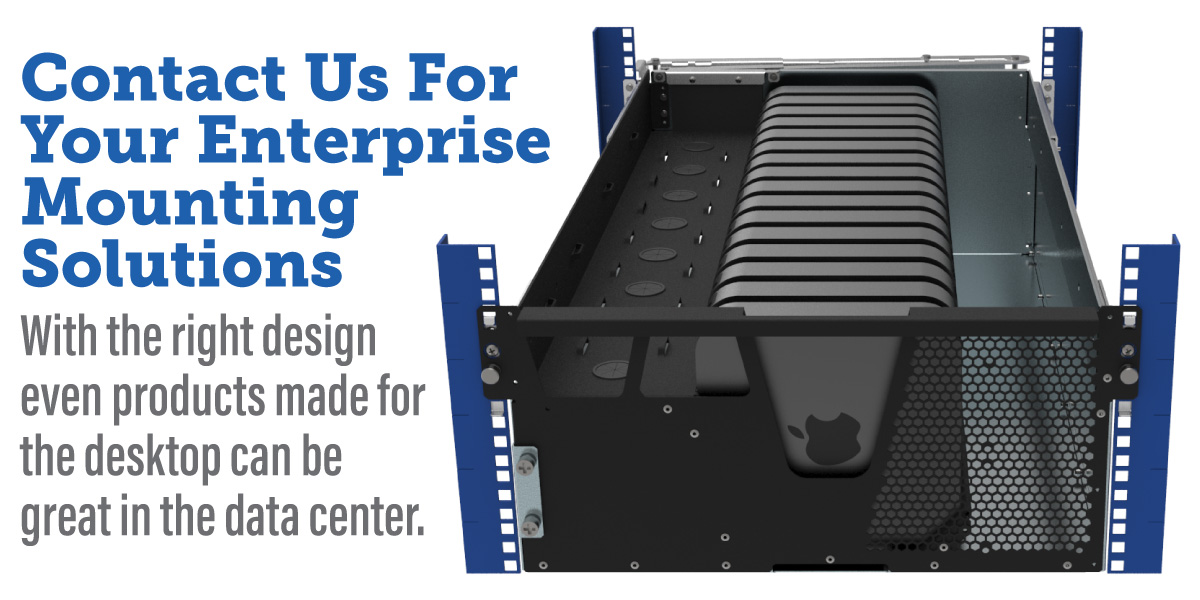 Summary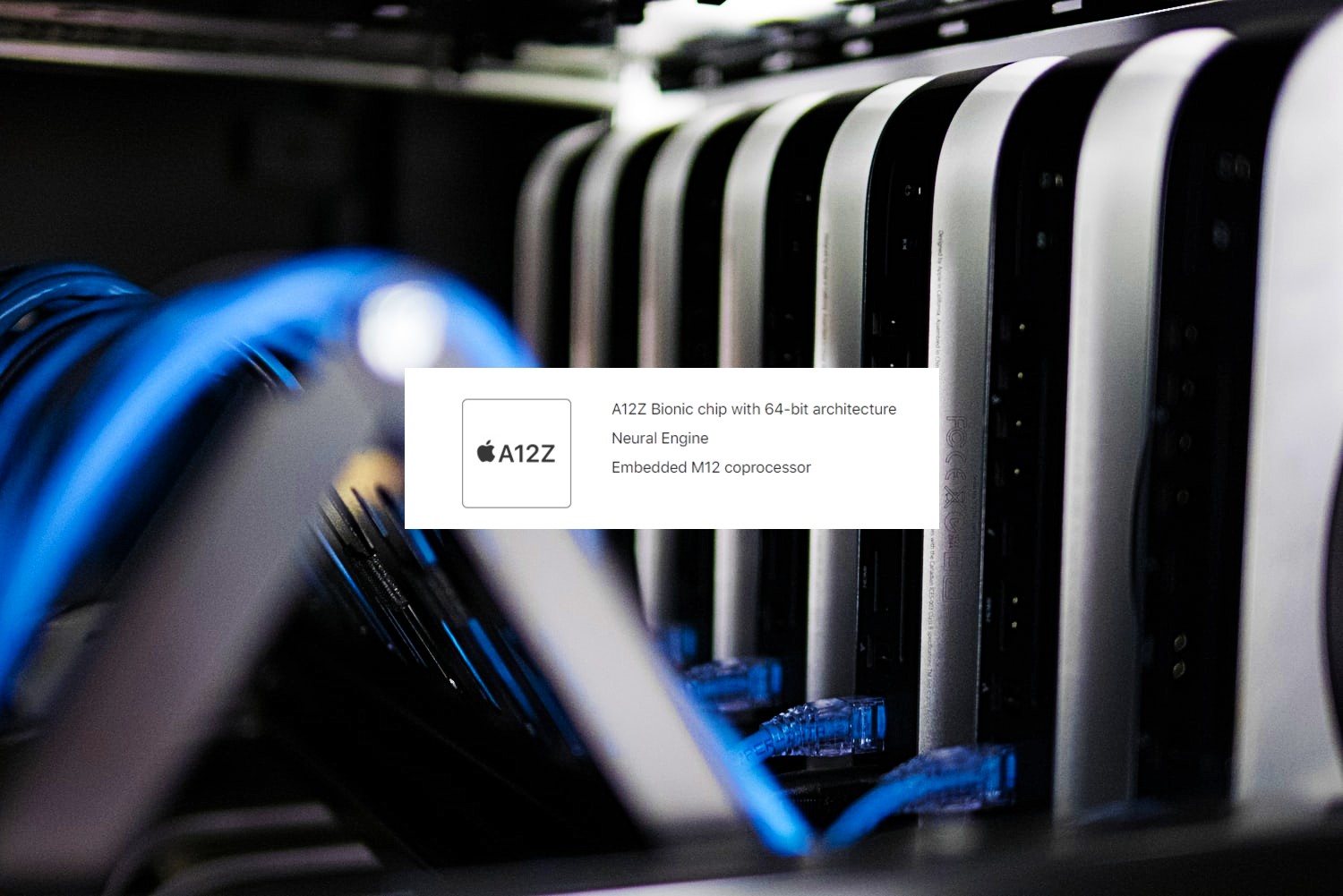 Article Name
Apple's Developer Transition Kits and how to mount them
Description
Apple is selling Developer Transition Kits (DTK) to help devs adjust their apps to run on the new SoCs.
Author
Publisher Name
Publisher Logo