Optimize business operational space by mounting electronics
Commercial real estate prices can eat into the net profit of your business quickly. Because of this, many opt for space that might be smaller than what's ideal. Whether it be in retail, a call center or a warehouse, mounting electronics can save space and make a more efficient work environment. 
A deployable employee training station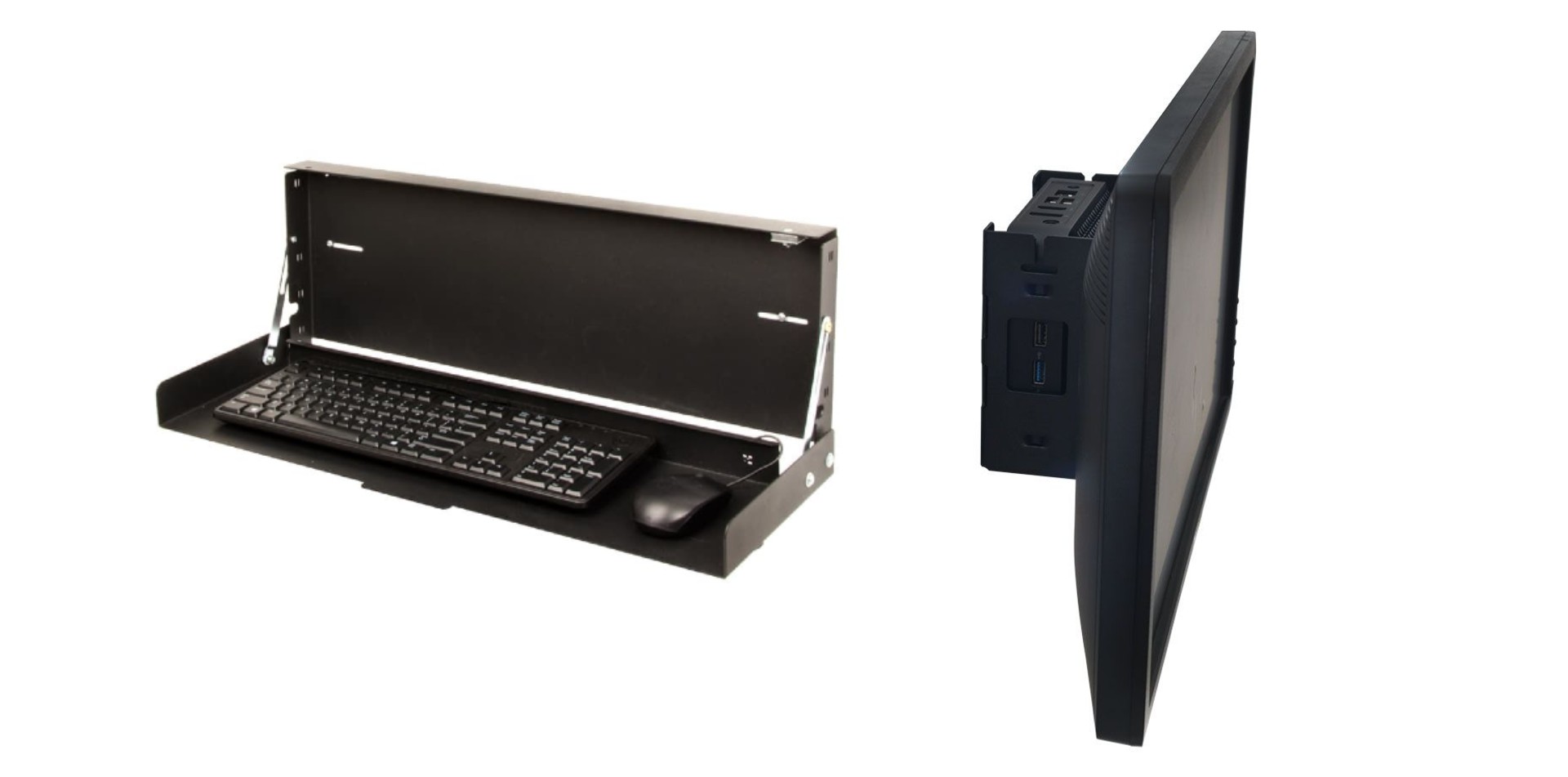 Large corporations typically have standardized training programs that are completed inside of a restaurant during the onboarding process. Oftentimes, they're either stuck shoving a group of new hires into the corner of the back house, or near the customers up front. 
In both scenarios, the operation is reducing space used for immediate productivity for an investment that may or may not pay off. Given the fact that hospitality turnover rates average around 74% per year, and replacing those employees costs 16% of their yearly salary, it's reasonable to minimize space needed for training. 
Companies like Burger King have utilized VESA wall mounts and keyboard wall mounts to create configurable training space. It allows them to have employees pull up a chair, release the keyboard from the wall and complete their training through the computer and monitor that is mounted on the wall. 
The same setup can be utilized in retail clothing stores who need more as much room for products in the back of house as possible.
Mount and secure media devices inside of store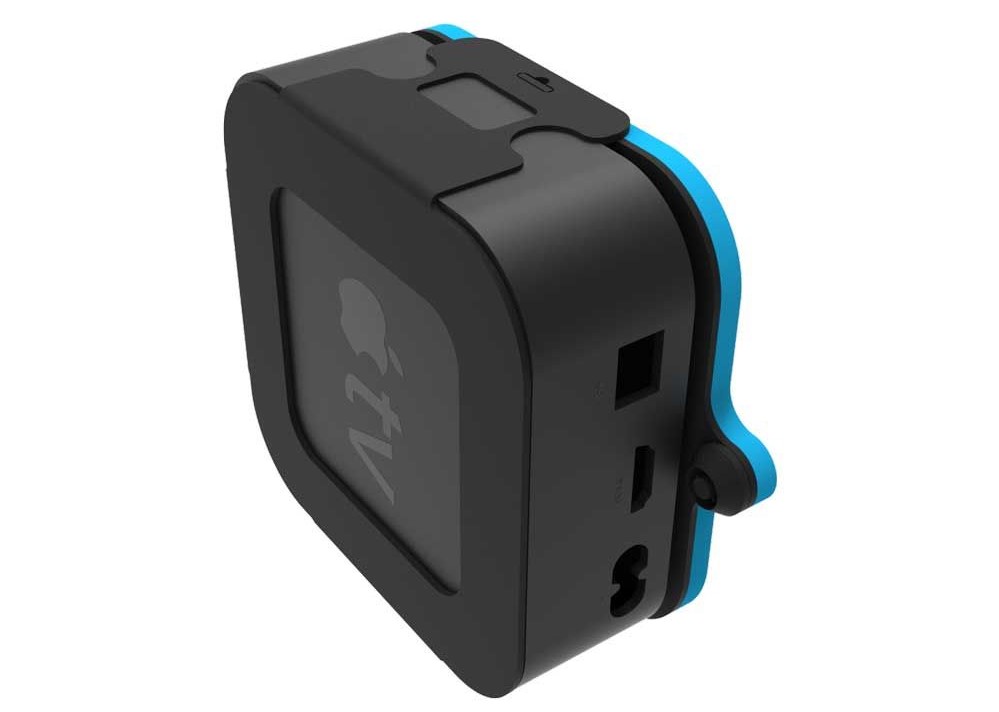 Small businesses without professional AV equipment use various consumer electronics to play media inside of stores. Whether it's a Roku hooked up to a TV in a lobby, or a pair of HomePods being used as a stereo system, there are ways to keep them safe, out of the way, and looking great. 
In many Apple reseller stores, there are Apple TVs on display, being used to manage media within the storefront and to allow customers to try the product. Unfortunately, they are very small and easy to steal, so it's not wise to leave them on an entertainment shelf. 
Purchasing a tvTray Wall Mount for Apple TV would simultaneously resolve any threat of theft and clear up floor space where a media cabinet might normally be. It's simple and cost effective to order secure wall mounts to protect and display products like Rokus, and Mac minis.
Maximize desk space in call centers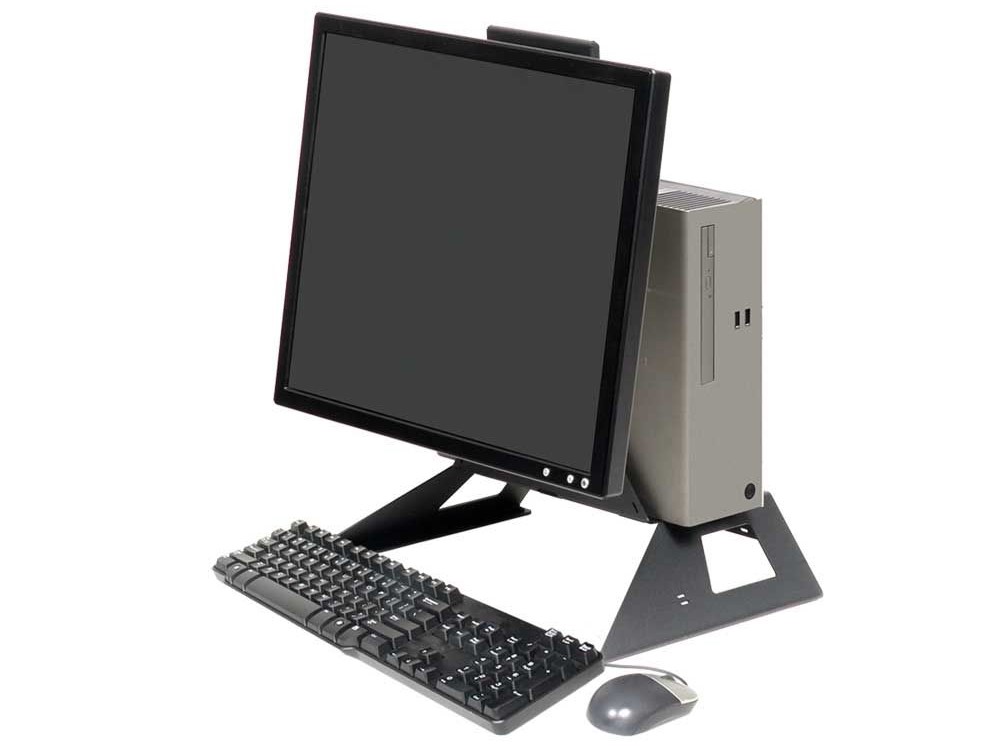 In call centers, or any other organization that needs to optimize desk space, VESA mounting small form factor computers is a legitimate way to increase productivity.
Call center cubicles
are notoriously small, which drives operators to purchase small form factor (SFF) computers that can easily be mounted on monitors. RackSolutions carries VESA wall mounts for popular SFF desktops like the Dell
Optiplex
, HP
EliteDesk
, Lenovo
ThinkCentre
and Apple
Mac mini
. 
These mounts are able to be mounted onto a wall from one side and mounted to a monitor on the other. An alternative way to utilize these is to use a monitor that has a mount which isn't connected to the available VESA mounting interface. 
For cubicles specifically, there typically isn't a place to wall mount computers and monitors, so the best bet would be to find a monitor with a stand that doesn't interfere with the VESA interface, like this ViewSonic VA2259. 
And anything in between
In businesses that don't focus on tech, storage of IT equipment is often an afterthought. Hopefully, these examples have shown how beneficial maximizing operational space can be, and how IT equipment storage can assist in those goals. 
If your unique situation would require any modification to the products that we currently offer, feel free to contact us for a custom solution. Our engineering team has worked with some of the largest tech companies and is ready to take on any challenge that comes their way.