How Do Colocation Data Centers Work?
Colocation Data Centers provide customers with rack space, power, cooling, bandwidth, and physical security for their servers and computing hardware. For those who need increased scalability and reliability, colocation data centers will help your business save on infrastructure investments.  
What Does Colocation Mean in Data Centers?
A colocation data center is used by customers looking for colocation services that will support their servers and storage. These services include network providers, cloud providers, and enterprises. Furthermore, colocation services offer networking, redundant power and cooling components, physical security, and the building where everything is housed. By using these services, customers will be able to centralize their daily IT operations and reduce costs on capital expenditures. 
Colocation Data Center Features
Power

: backup generators are included with varying levels of redundancy, battery backup systems, or uninterruptible power supplies. 

Cooling

: cooling systems, such as HVAC systems, are provided to protect the hardware from overheating issues. 

Security

: comprehensive measures are provided to maintain high level security requirements. These requirements may include on-site security guards, perimeter fencing, 24/7/365 surveillance and biometric authorization. 

Scalability

: colocation facilities are scalable so that businesses can expand in the future. You can add more servers or equipment in the facility, move into a new market, or connect to the cloud. 

Reliability

: services are available at all times, ensuring that your data is available at all times for you and your customers. 

Interconnection

: interconnected with networks, clouds, and IT service providers to serve next-gen computing requirements. Integrate and securely scale your business by connecting your network, applications and data through interconnection. 
Advantages of Colocation Services  
Instead of managing a data center, companies can use a colocation data center for their servers and computing hardware. By utilizing colocation services, companies will be able to take advantage of: 
Reducing power and bandwidth costs

High-speed and redundant 24/7 network connection

Physical data center security measures

Compliance certifications and badges

Long-term stability, flexibility, and scalability

Technical support
Cabinets, Cages, and Private Suites: What's the Difference?
Colocation facilities provide customers with different storage options for their equipment. Before you select a storage option, you need to look into your company's size, budget, compliance, and security preferences. Depending on your business needs, you can choose from a colocation server rack, cage, or private suite. 
| | |
| --- | --- |
| Colocation Storage Option  | Colocation Service  |
| Cabinet Colocation   | A colocation server rack is a cabinet located on the floor space of a data center room. Colocation cabinets feature a lock for security and are located in an aisle alongside other colocation server racks. Additionally, companies can use a half or full cabinet based on their data center infrastructure needs. This is a low cost option compared to cages or private suites. |
| Cage Colocation  | The colocation provider will add a cage (metal wire enclosure) around the customer's data center rack. The cage is used as an extra level of security and supports the specific requirements of deployment. This option is ideal for companies that require a higher level of security or must comply with certain regulations.  |
| Private Colocation Suite  | Private suites provide maximum security, privacy, stability, and autonomy. This deployment service option is ideal for companies that have complex requirements for their infrastructure.  |
What is a Colocation Cabinet?
Colocation data centers offer affordable, fast, and easily accessible remote services. The colocation host (provider) will provide a colocation cabinet for their customer (tenant), which protects the physical infrastructure from unauthorized access. 
Colocation cabinets provide a self-contained and secure solution for 2-4 tenants to utilize a single cabinet. These cabinets can be rented as partial, full, or even multiples, so there's always an option for your needs. 
If the tenant rents partial space in a cabinet, then the host separates the tenant's equipment from others. Colocation cabinets are important because the tenants cannot access each other's equipment in a shared server cabinet. Tenants can be sure that their equipment is secured to the fullest extent possible.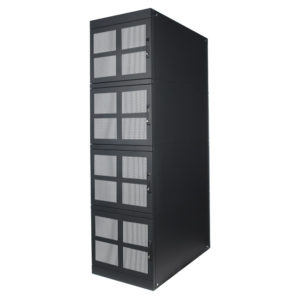 RackSolutions Colocation Cabinets 
RackSolutions provides a variety of colocation cabinets that are ready to order for colocation data centers. Our Colocation Cabinets provide secure compartments for multiple tenants to utilize a single rack enclosure without losing security. Whether your data center needs a quad cabinet or half cabinet, we'll get it shipped out to you fast.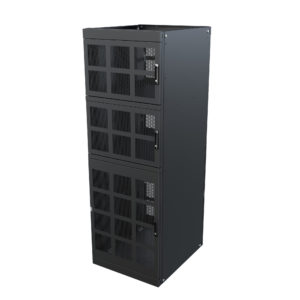 If you have any questions about which colocation cabinet will work best for your needs, feel free to contact us. With our high-quality, in house manufacturing, you can be confident that you are buying the best rack possible! 
Summary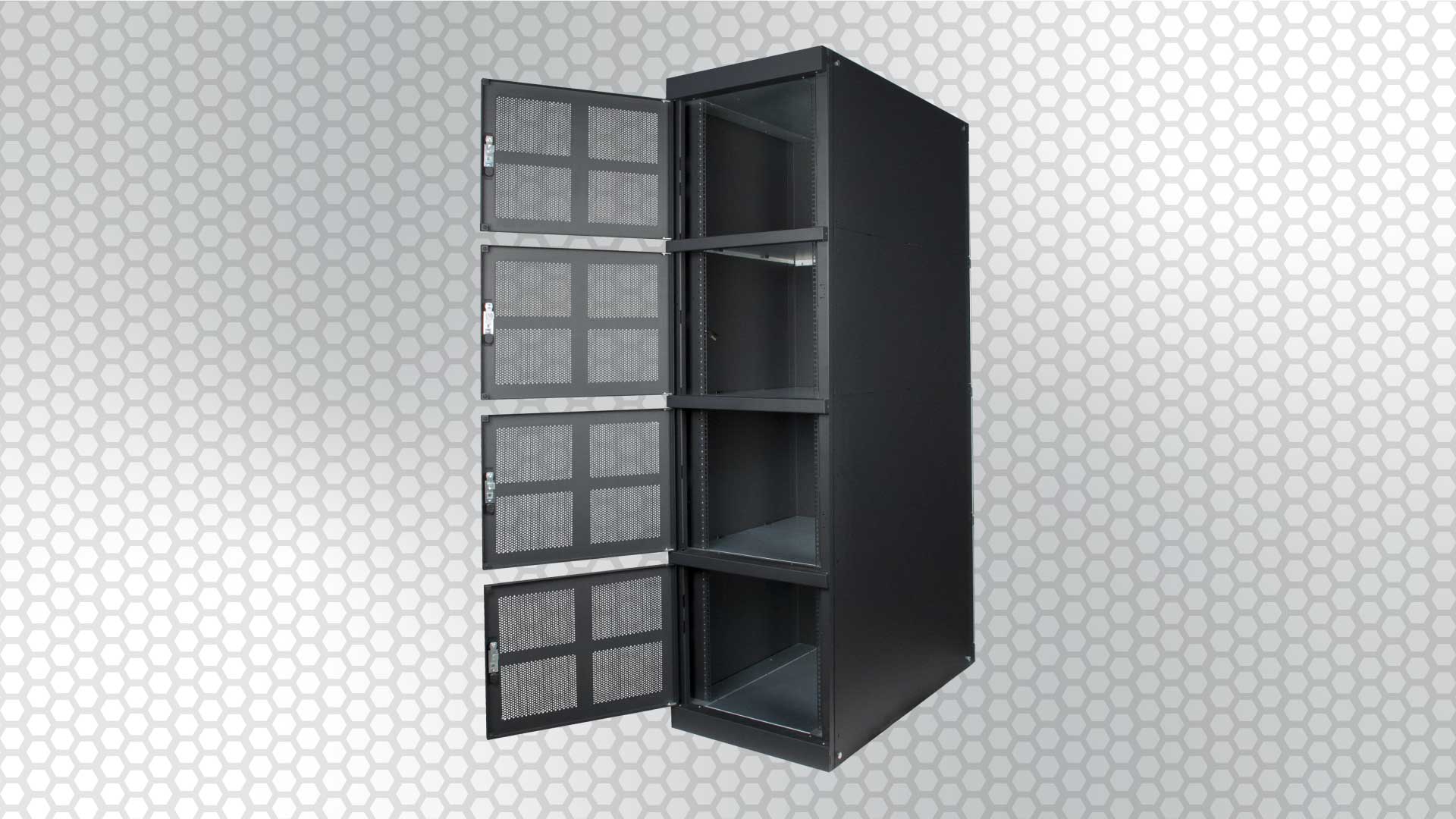 Article Name
How Do Colocation Data Centers Work?
Description
Colocation data centers are used by customers looking for colocation services that will support their servers and storage. Colocation services offer networking, redundant power and cooling components, physical security, and the building where everything is housed.
Author
Publisher Name
Publisher Logo