Why should you mount the Xbox Series X?
Many gamers are planning to purchase the Xbox Series X on day one. Part of getting ready for this latest generation of console gaming, naturally, is planning out where you will put the console.
If you want to show off your Xbox and keep things organized, you will want to make sure to mount your new Xbox series X. Console mounts are easy to install and can make your Xbox the centerpiece of your room. On top of that, it can ensure adequate cooling, safety and cable organization.
Benefits of Mounting the Xbox Series X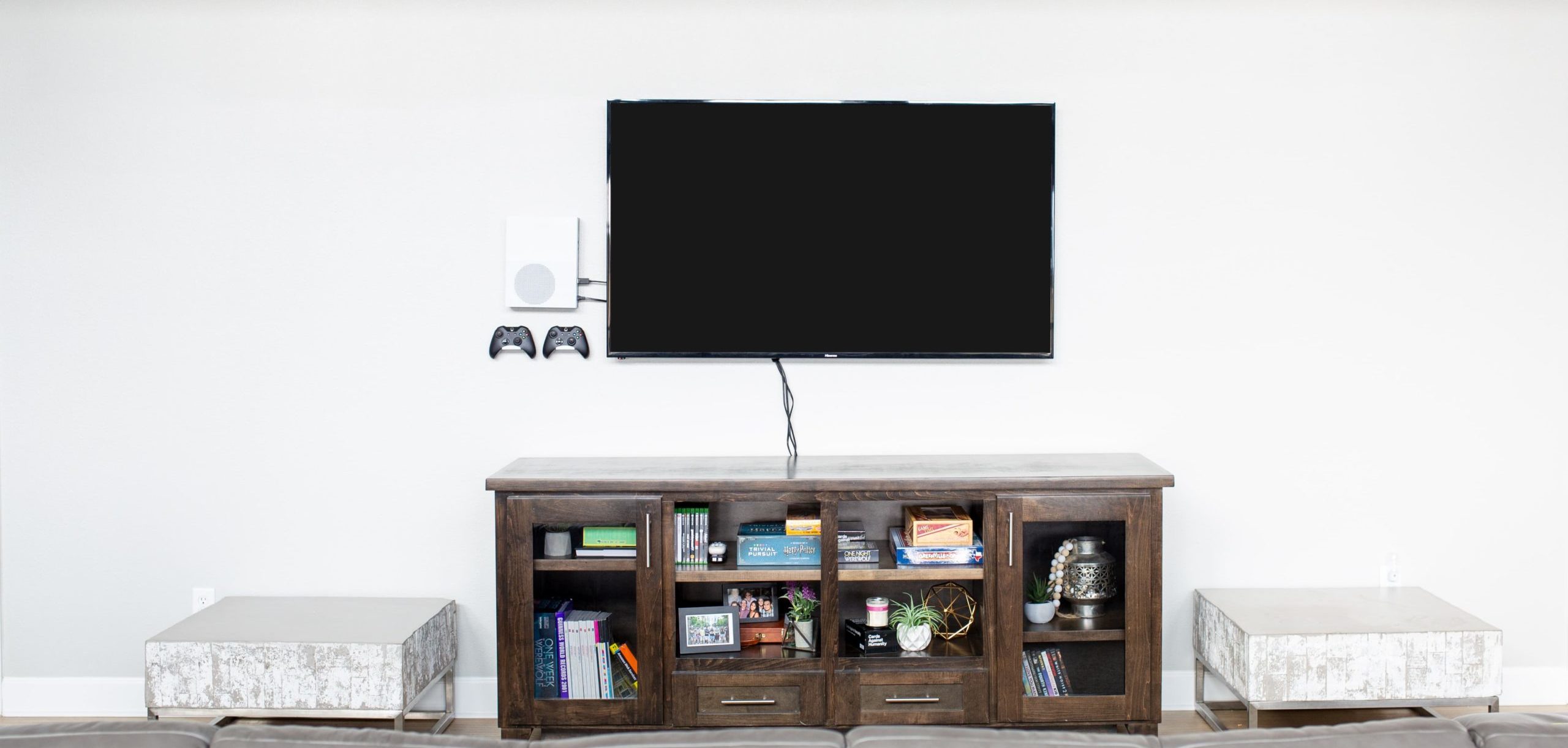 Let's be honest, it feels good to be one of the first people to own a new console and it feels even better to show it off. The best way to boast your Xbox Series X is by mounting it on the wall for all to see.
Here are a few ways that using a console mount can be beneficial to both you and your new Xbox: 
Safety

– A console mounted on a wall will be less vulnerable to being knocked over, dropped, having drinks spilled on it, or any other common hazards. 

Hides Cables

– When you mount your new Xbox Series X you can easily hide the cables behind the TV so that they aren't visible. It is also popular to have the console mounted right next to the TV so that the cables can be run directly over, using zip ties to reduce space. This provides for a much cleaner and more organized appearance for your gaming area. 

Heat Management

– Your console is designed to handle high temperatures, but airflow can be choked by placing your console on carpet or in a small cabinet. Mounting your console on a wall ensures that there will be open air available on all sides. Overheating can cause crashes and permanent damage to your system. 

Professional Look

– Having your console mounted on the wall near your TV looks great. People think gamers are messy and you can help change the stereotype. 
Console mounts can be a good alternative to purchasing accidental damage coverage. Instead of buying insurance, you might be more tempted to get a mount that keeps you console away from danger while making it look cool. Plus, not having to run cables through the back of a wall makes it much easier remove if needed.
What will the Xbox Series X mount look like? 
The Series X's cubic design is a nice change of pace from Xboxes that have come before it. Still, it's a bulky and relatively large console that might not fit into your media center as easily as previous versions have.
Because the Xbox One was wasn't just a cube, engineers could create mounts that wedged into open space in the design. Unlike the Xbox One, the Series X is one rectangular prism and will have to be approached differently.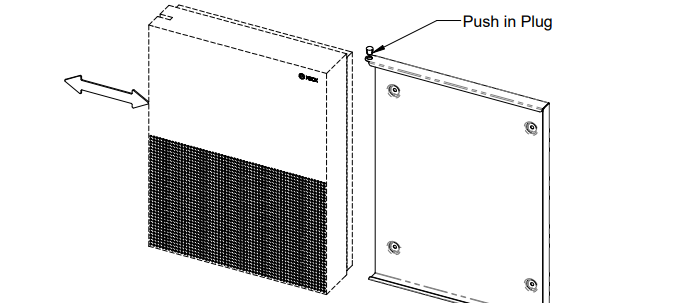 Nobody has officially announced an Xbox Series X mount yet. Microsoft only recently announced the dimensions for the console, so companies are likely starting development on them.
It is easier to compare the Xbox Series X's shape to the Apple HomePod than the previous Xbox. RackSoutions was able to develop a popular mount for the HomePod by the placing the speaker between two flexible sheets of metal.
Unfortunately, the Series X has I/O ports at the back of the console which makes it difficult to mount right up against the wall. It's still early in the design process, and engineers are currently finding the balance between practicality and sleekness. 
How to Mount a Gaming Console 
Mounting a gaming console is not very difficult, and it can be done by anyone with just a few common tools.
First, find a good location. You will need to find the nearest stud in the wall so that the mount can be properly secured. Position the console as close as possible to the TV to keep cables less visible.
Second, hold the mount against the wall and drill holes where there are openings for screws in the mount. Afterwards, you will need to twist or screw the drywall anchors into the holes.
Third, drill or twist the screws into the drywall anchors.
Finally, slide the Xbox into the mount, and secure the locking mechanism if any exist. 
There you have it. 5 to 10 minutes of your time to have a convenient and aesthetically pleasing for your Xbox Series X to live for years. Your setup is one step closer to being cool enough to post on Instagram.
Summary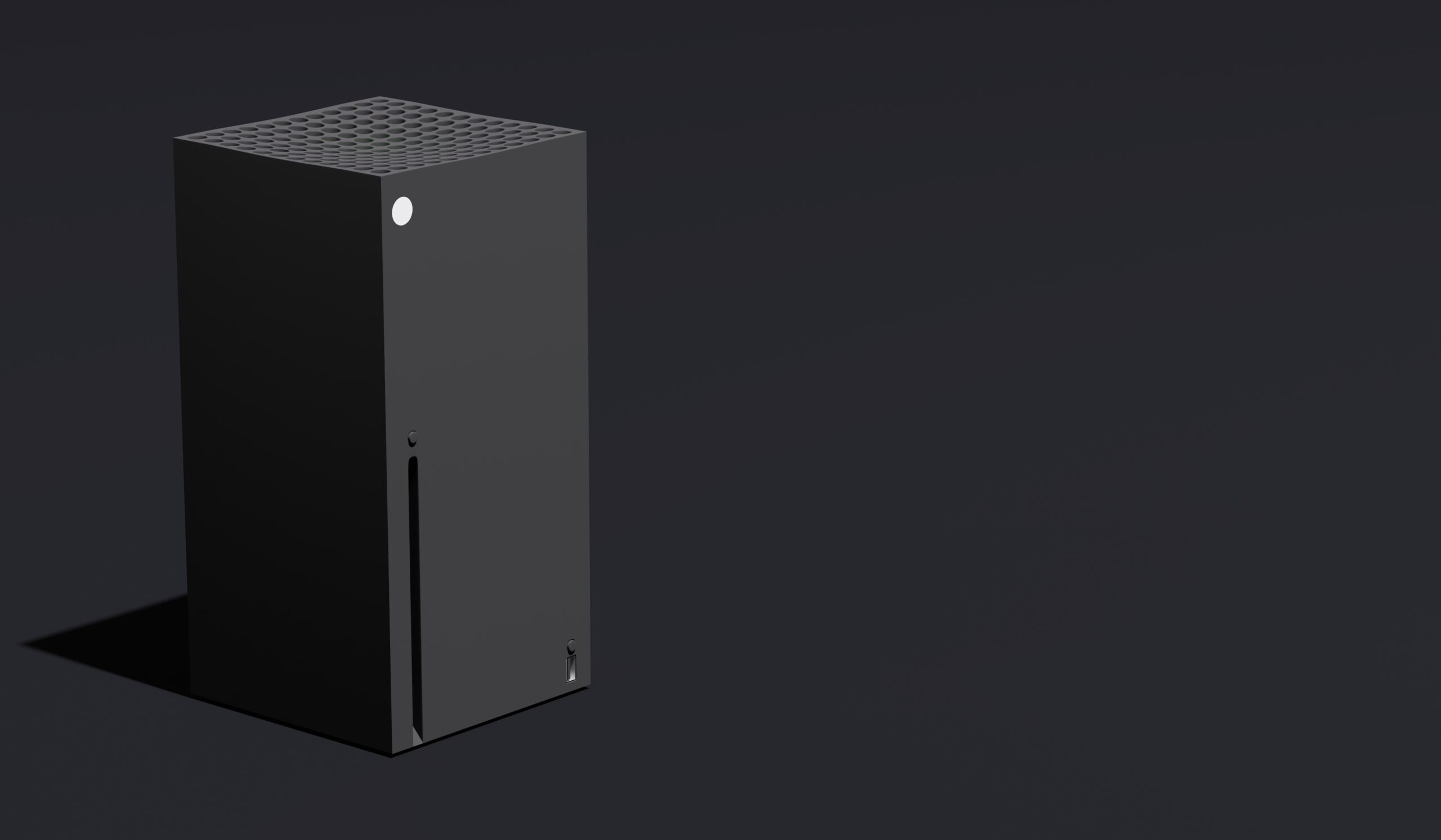 Article Name
Why should you mount the Xbox Series X?
Description
After you purchase an Xbox Series X, make sure to mount it on the wall for extra safety, better cable management and a cool look for all to see.
Author
Publisher Name
Publisher Logo