Shelf Stop Brackets 2-Pack
Secure Rackmount Equipment
Sold in pairs
Help to prevent equipment from shifting
Positioned in front and rear of equipment
Ideal for tall equipment such as printers or storage devices
Fits Any 4 Post Racks
Shelf-Stop-0200: 2" tall
Shelf-Stop: 1/2" tall
Compatible with RackSolutions 115 Shelves - Find out more about our shelves below
See RackSolutions Shelves for 115 Shelves.
See "Additional Information" for Technical Specifications.
RackSolutions Shelf Stops are the perfect solution to your shifting equipment issues. These stops are built to be sturdy and heavy duty by being constructed of cold rolled steel to ensure that your equipment will stay in place and not move. The RackSolutions Shelf Stops are sold in pairs to include the security of the front and back of your equipment. These are perfect to install in your interior rack space to secure units from moving back and forth on sliding shelves while working on your equipment. Enhance your equipment stability with RackSolutions Shelf Stops and never have your IT units slide or move in your rack.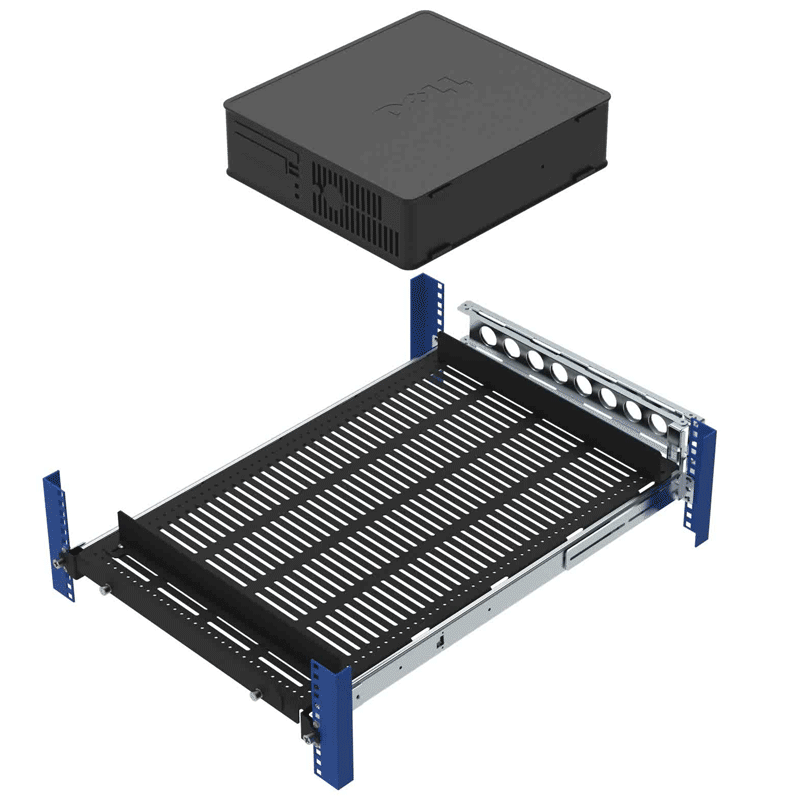 More Information
Country of Manufacture
United States
Included Hardware
(5) #8 Flat head screw, 0.375" (stainless steel) (5) #8 Truss head screw, 0.375" (stainless steel) (5) #8 keps nuts (clear zinc)
Ingram Part Number
SHELF-STOP-0200 - 9CB575 SHELF-STOP - PQ8281
Assembly Notes
This accessory bolts onto the shelf and prevents the equipment from sliding
Shelf-Stop-0200: 2" tall
Shelf-Stop: 1/2" tall
Rack Type
4 Post
Fixed/Sliding
Fixed
Finish
Cold rolled steel
Hole Type
Threaded
TAA Compliant
Yes
RoHS Compliant
Yes
Tech Notes
For additional equipment stability, a Transport Strap and Thick Anti-Slip Mat are also recommended