70U 111 Open Frame Rack 24" W x 28.875" D
Order Available ONLY by Phone 888-505-RACK
Need a custom size or rack? Give us a call. We have engineers ready to design your product and in house manufacturing for FAST turnaround time.
70U of Rackable Space
Rackmount Depth: 28.875" (733mm)
Rack Height: 122.6" (3,124mm)
Hole Type: 3/8" Square Holes
24" width is perfect for data centers
Static load capacity of 4000 lb
Dell, HP, IBM, Cisco compatible*
Uses less floor space than cabinets
Flush floor mount spreads load on floor tiles
Base may be bolted to floor for stability
Optimizes cooling
Makes wiring easy
Streamlined support for power strips, PDUs
*Note: 28.875" depth only
Need a Cable Management Bar? Ask to add 137-5940
to your order when you call 1-888-505-RACK
See "Additional Information" for Tech Specs.

RackSolutions® is proud to be a leading provider of server racks and equipment for SoftLayer®.
The RackSolutions 70U Open Frame Server Rack is possibly the tallest server rack in the world that meets all EIA standards. The 28.875" server rack depth is compatible with all the major OEM's such as Dell, HP, IBM, and Cisco. Compatible with overhead cable trays from B-Line and other manufacturers. Read more about Open Frame Racks (opens in a new tab).
The 70U Open Frame Rack is available by phone. Please call 1-888-505-RACK to order.
Rack Top Options
Close out the top of this rack with one of four Rack Top options. Choose from black or galvanized Rack Tops with or without cable pass-throughs. Hardware included.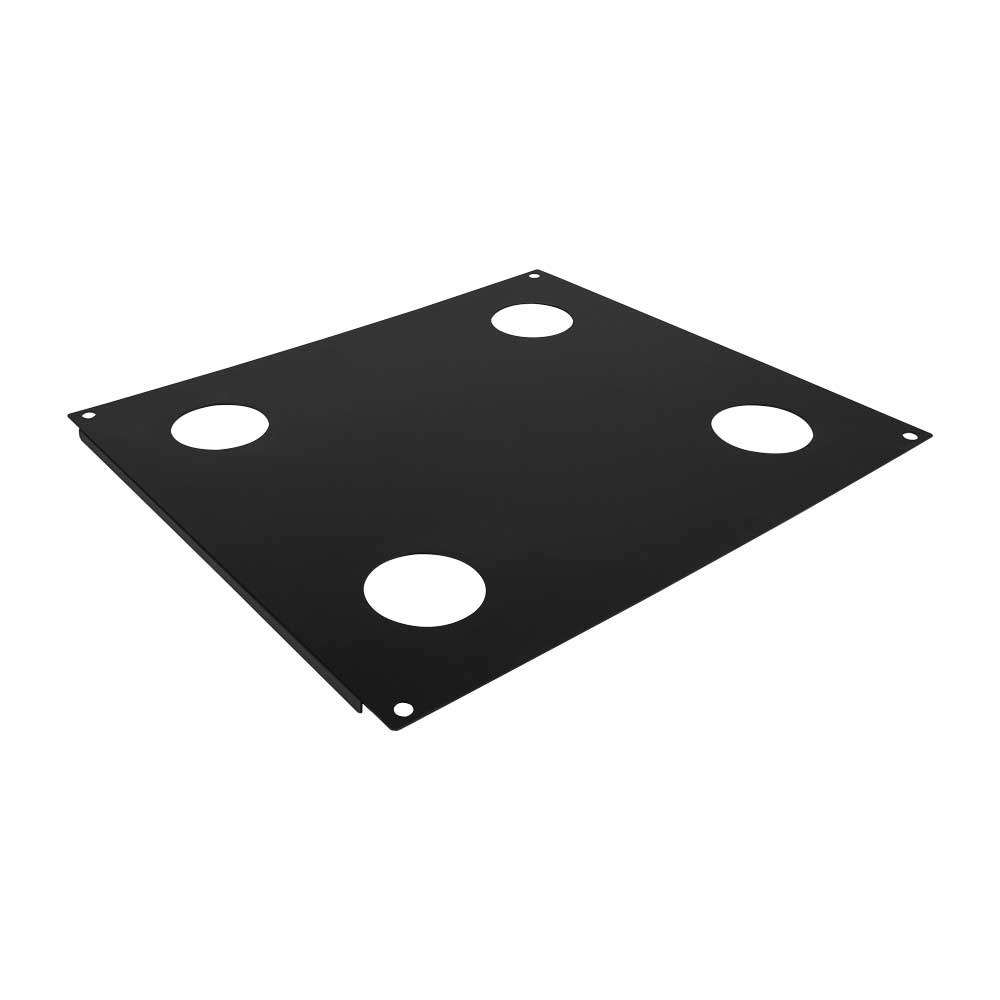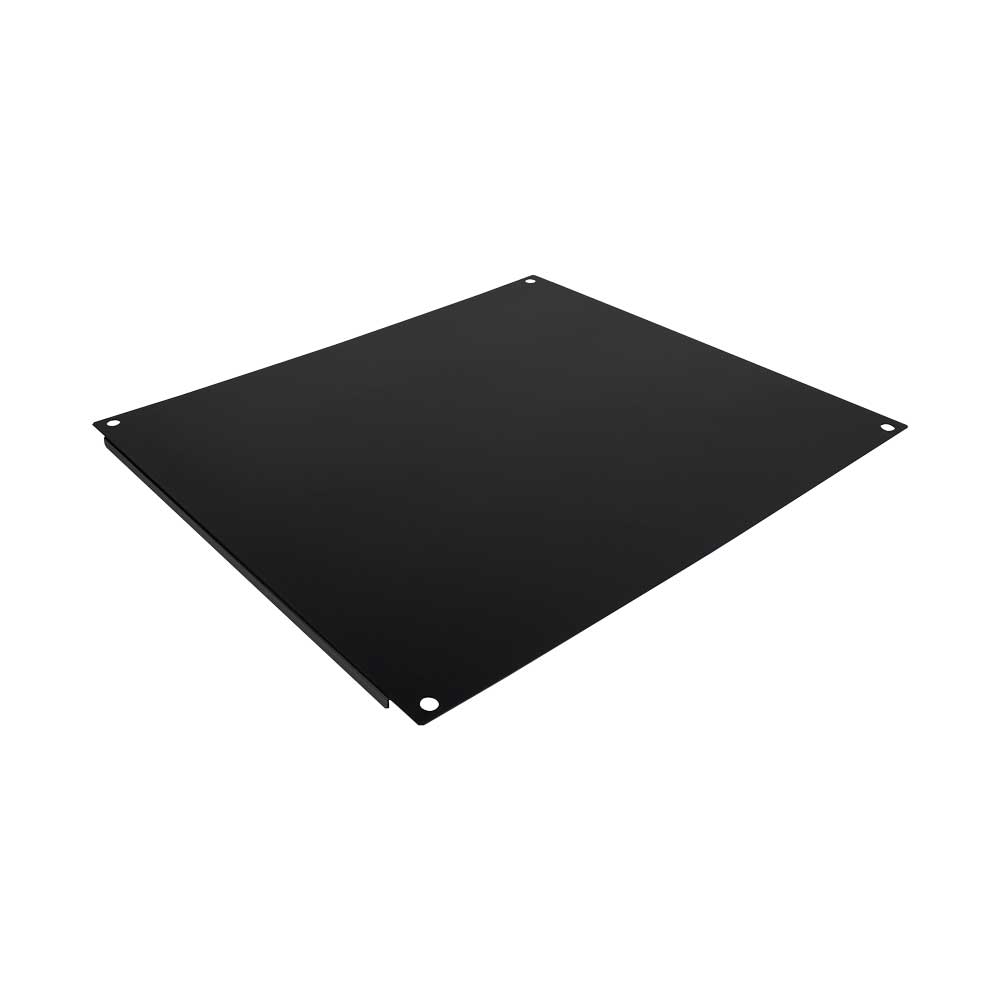 ---
---
Power Distribution: Choose from 8, 16 or 24 Outlets

P/N: PSV-F24-15A-S (24 Outlet)

P/N: PSV-F16-15A-R (16 Outlet)

P/N: PSV-F8-15A-Q (8 Outlet)
---
Installation Examples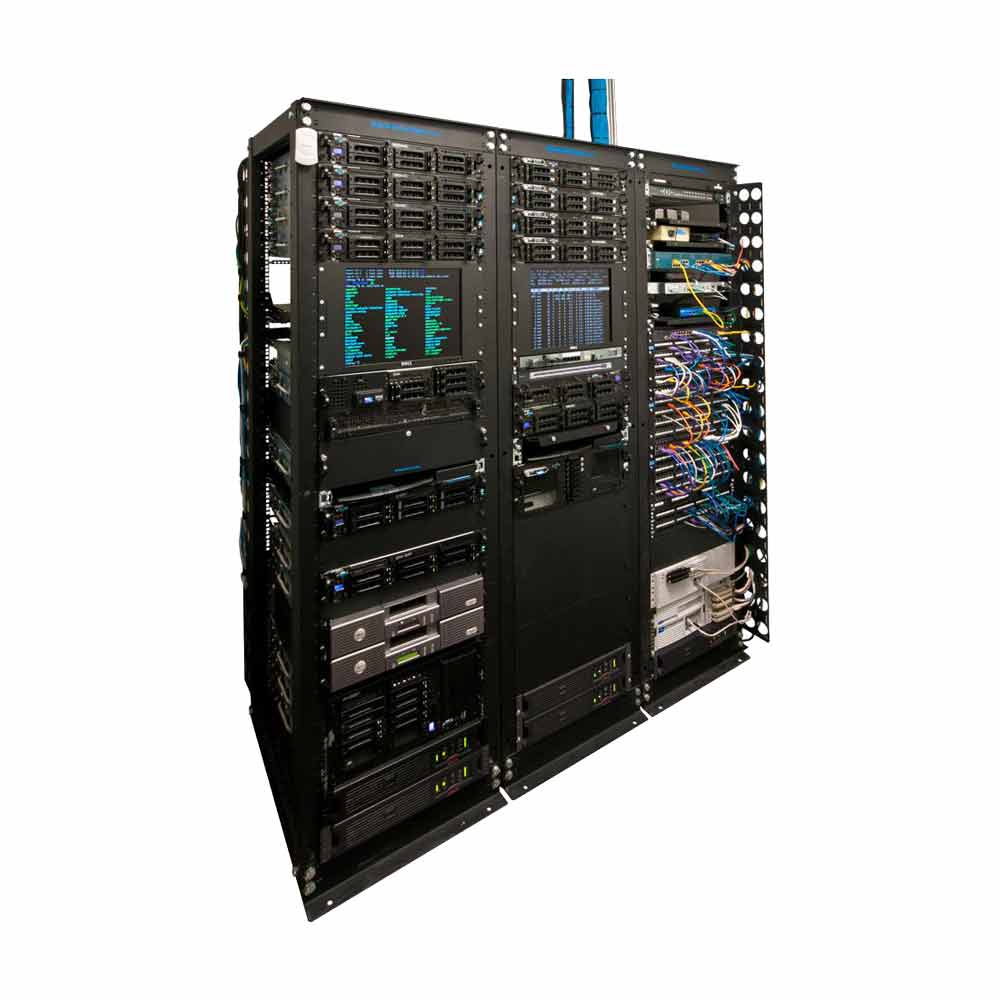 Here's a great example of three, open frame racks bayed together in a server room.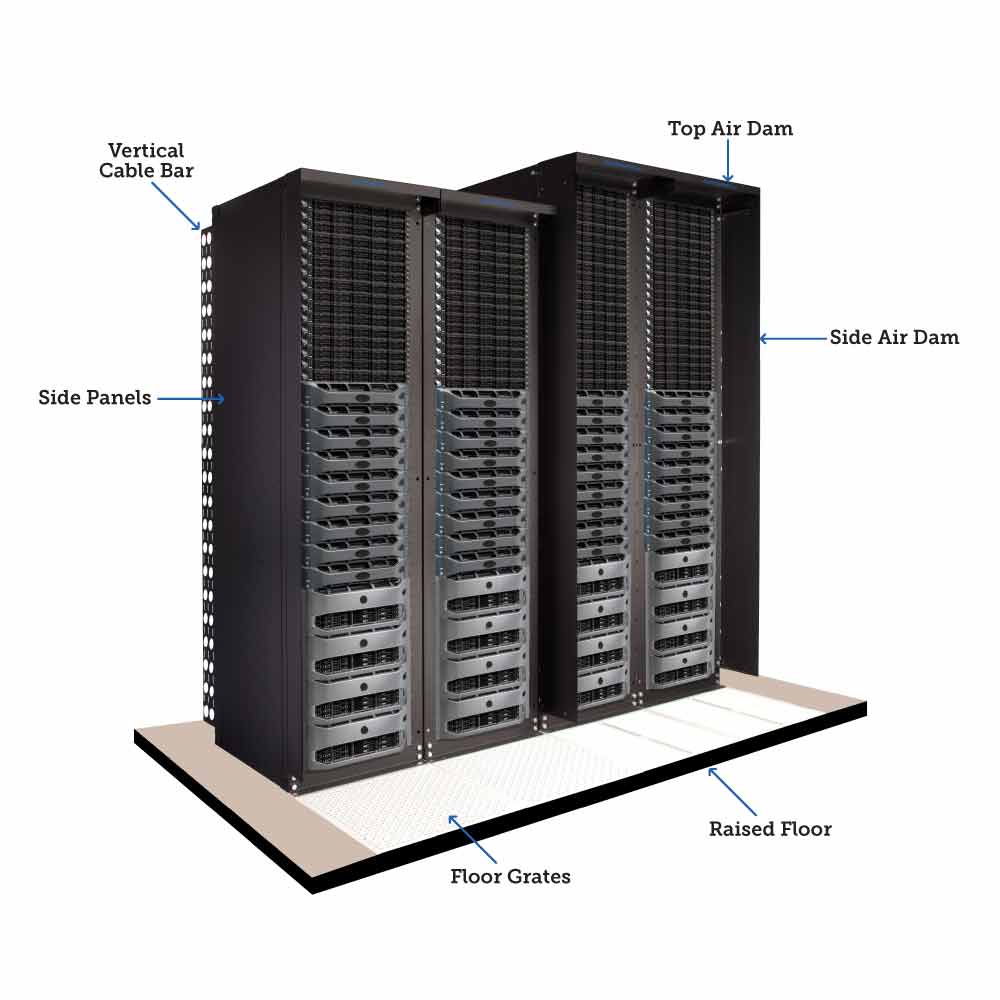 Note: Above is an example of two, 50U, Open Frame Server Racks bayed together with two, 55U Server Racks in a data center.
More Information
Weight (lbs)
169.030000
Country of Manufacture
United States
Rack Type
4 Post Rack, Open Frame
Rack Internal Width
EIA 19" Standard Rack
Ingram Part Number
111-5215 - 8FG034
Tech Notes
Hole Type: EIA 3/8" square hole
Rack Post: J-shape

Rack Height: 122.6" (3124 mm)
Rack Mount Depths: 28.875" (733 mm)

Included Hardware
(40) #12-24 cage nuts and screws
Finish
Black, textured powder coat
Assembly Notes
3/4" wrench required
Assembly time is approximately 15 minutes
Rack Units
70U
RoHS Compliant
Yes
TAA Compliant
Yes