Air Dams for Open Frame Rack Model 111
Provides Partial Aisle Containment
Manages your rack's airflow
Provides a partial cold aisle containment solution
Alternative to a full aisle containment system
Compatible only with Rack Model 111
Top & Side Air Dams sold separately
Quick & Easy installation
Choose from 5" or 10" sizes
Adjustable from 44U - 58U heights
NOTE: Only compatible with the RackSolutions Open Frame Rack 111
RackSolutions Air Dams allow for airflow that was originally lost in a data center to be captured and recirculated into your servers racks and equipment, rather than the ceiling. The top air dam captures air that has been blowing upward from the floor grates so that the top components in the rack receive ample airflow. Meanwhile, the side air dams go on the ends of each row of racks to assist in keeping the cool air boxed in. Choose between a 5" or 10" air dam that runs the length of the Rack 111. The adjustable size of the side air dams allows this option to work with Rack 111's in heights from 44U-58U.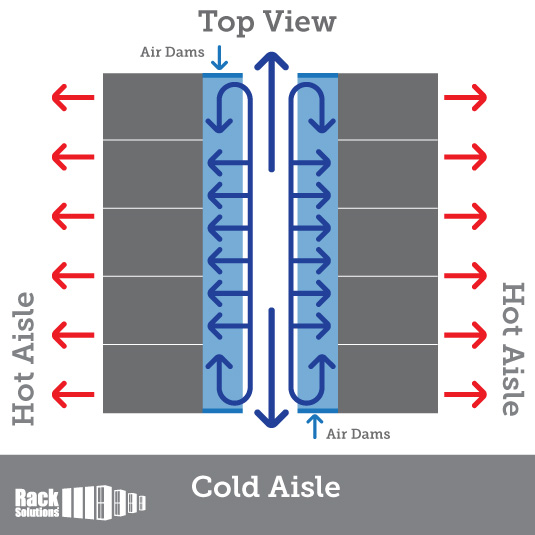 The top Air dams make it harder for the cold air to escape from the top of the cold aisle. The air dams also make it where the air from the hot aisle has a longer distance to travel before reaching the cold aisle.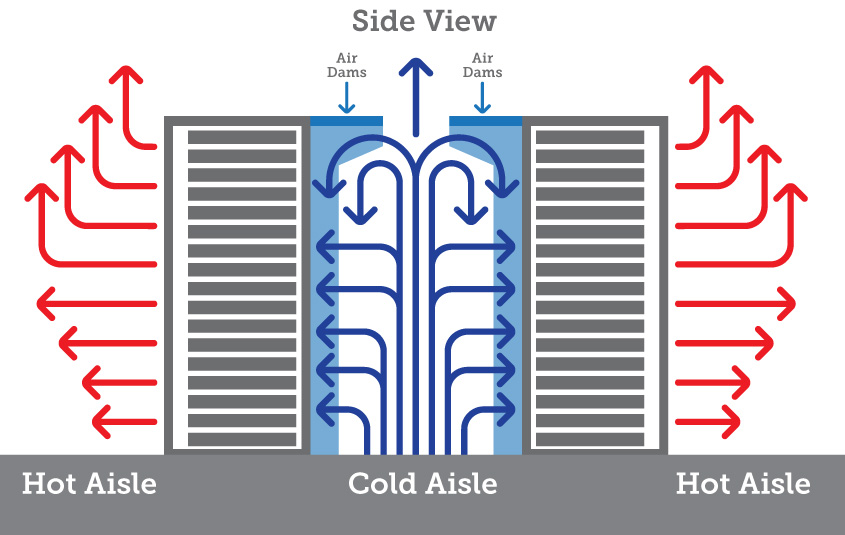 The Side Air Dams sit on the end of the cold aisle, offering a "partial containment" solution, preventing cold air from escaping.
More Information
Country of Manufacture
United States
Included Hardware
123-4265

Metal Parts:
Installation Hardware:

(3) 8-32 x .500 Flat Head Screw
(3) 8-32 Nylock Nut

123-4266

Metal Parts:
Installation Hardware:

(2) 8-32 x .250 Flat Head Screw

123-4170

Metal Parts:

(2) Upper/Lower Air Dam Brackets
(1) Middle Air Dam Bracket

Installation Hardware:

(3) 1/2-13 Hex Head Bolt
(3) 1/2-13 Hex Nut
(3) 1/2" Internal Tooth Lock Washer

RoHS Compliant
Yes
TAA Compliant
Yes