Top Reviewed Server Rack Equipment
Choosing the best server rack or equipment for your company is an important decision and investment. Product reviews are a helpful way to see the opinions from customers for certain products you may be interested in. 
We've gathered our top product reviews so that you can read our customer's feedback and experiences. This will help you understand what you can expect from the product, how it is performing, the pros and cons, features, benefits, and more.
Universal Rack Rails
Universal server rails are an alternative to OEM rails that fit any type of server. These Universal Rack Rails (P/N: 1UKIT-109) are typically designed more simply in an effort to overcome the majority of rack mounting's common inconsistencies. You can also get them in sizes from 1U-3U. They are equipped to install in racks with square, round or threaded holes. Additionally, their mounting depth is more flexible, accommodating both deep and shallow racks.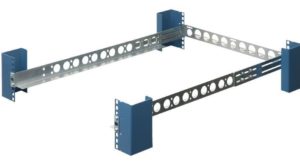 "They were very helpful assisting and finding a solution for us: We could not find the rack rails we needed for our Dell server. When we explained how we wanted to mount the server to customer service they overnighted us a small part that would do the trick. And did so free of charge." – Rob

"Surprisingly sturdy: I've got this holding up my 2U Synology since I couldn't locate rails for my 22U server rack. This thing was easy to install, honestly super sturdy. I'm really impressed. 10/10 would buy again." – Vega
World's Best Cage Nut Tool 
If you've ever struggled with cage nuts, it's time to use a cage nut tool that will make your installation process as painless as possible. The World's Best Cage Nut Tool (P/N: 106-7566) allows you to easily install and remove cage nuts. All you have to do is just squeeze, hook, tilt and release! Furthermore, the rubberized grip is designed for long lasting comfort.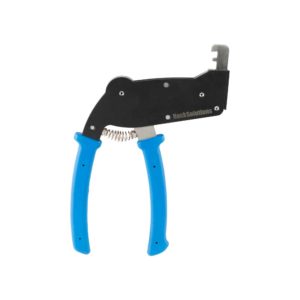 "Extraordinary Tool: "Necessity is the mother of invention" and this is a prime example. Too many times, I have injured myself (not severely) trying to put in those bolts to the rackmount and now this tool! Bravo/Brava. Invaluable." – William

"Good special-purpose tool:  It works well to install and remove cage nuts. However, if you are just a simple hobbyist (meaning you install or remove ~20 cage nuts per year), it may not make much of a difference in terms of difficulty when compared to just using your hands." – Travis

"Safety tool: Bought this tool to increase the safety of assembling our rack mounted equipment. Definitely had some close calls with hand injuries and this tool looks like a great improvement to the safety of our assembly team." – Brian
1U Fixed Rack Shelf
Fixed shelves are permanently installed in a server rack, supporting servers of all sizes and weights. They are ideal for servers and equipment that will be physically examined, moved or modified every so often. The 1U 108 Fixed Shelf 24in Depth (P/N: 1USHL-108) mounts in any 2 Post or 4 Post server rack up to 30″ deep. You can use a fixed shelf for towers, printers, keyboards, desktops, and laptops.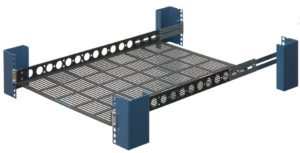 "Very solid shelf, customizable size: Love this shelf – I have two of them for a printer and NAS in my rack. Works great and is very stable." – Max
Center Mount 2Post Conversion Brackets 
Conversion brackets allow you to create 4 post cabinets on a 2 post rack or mount 4 post equipment on 2 post racks. Our 1U-7U Conversion Bracket (P/N: 2POST-2UKIT) will help you easily create a server rack solution that meets your specific server rack needs.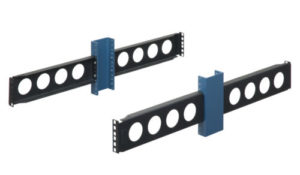 "This is just what I needed for my current project: Allows for mounting equipment made for a 4-post rack or cabinet, to a 2-post relay rack. Great product!" – DBH
Vertical Wall Mount Rack Bracket
If you're looking for a space saving solution to mount your network equipment to the wall or under a desk, then our Vertical Wall Mount Rack (P/N: 1URACK-119) is perfect for small or home offices. In the scenario where you don't have enough space for a server rack, the wall mount allows you to flush mount your 19" equipment vertically to the wall or horizontally to the bottom of a desk. We have 1U to 4U sizes available for rack mounting a standard 19″ server, networking, and telecommunications equipment up to 200 lbs.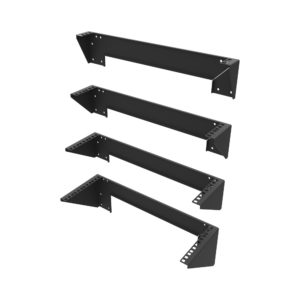 "It was the perfect solution: The rack was a solid build and fit perfectly as expected. Installation was simple and all needed supplies were included for the installation." – Al
Adapter Brackets
If you need a quick fix for racks that are too long or too short, adapter brackets are a helpful way to adjust your server rack installation depth. You can install the 1U Adapter Brackets (P/N: 1UBRK-200) in the spaces where the rack needs to be extended or reduced.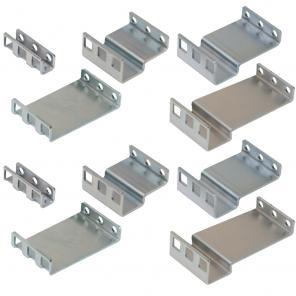 "These were the perfect solution to my problem…simple, solid and just work: These little life savers were exactly what I was looking for. I was trying to install a couple of servers with mounting rail kits, but quickly discovered the relay rack rails (posts) were not the typical standard distance in depth. Apparently, years ago when my company hired a contractor to install a new network closet the contractor installed the posts 36″ deep and the server mounting rails only securely maxed out at about 33″ deep. So, I went on the hunt for a solution. And these were the perfect solution to my problem. They're simple, solid and will last a lifetime. I'm glad I purchased them and will do so again if need be in the future. Highly recommend them to anyone who has a similar situation as I did. These will work. PERIOD. I have no worries if they'll hold, because I have the 2U version too and they've been holding a 200 # UPS unit for a few years now with no issues." – Bob
Cage Nut Tool
Installing cage nuts with your hands can be uncomfortable, especially if you're getting cuts on your hands. Even though we've already mentioned our World's Best Cage Nut Tool above, you can also use our other Cage Nut Tool (P/N: 106-1928) to save on installation time. This stainless steel cage nut tool features a hard plastic covering that includes a "U" space size and cage nut hole size reference guide. This will help you check to see what screw sizes you have or how much 1U space is.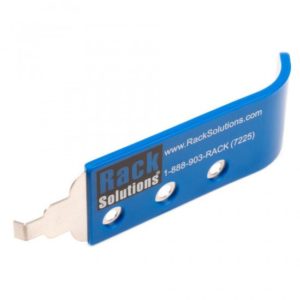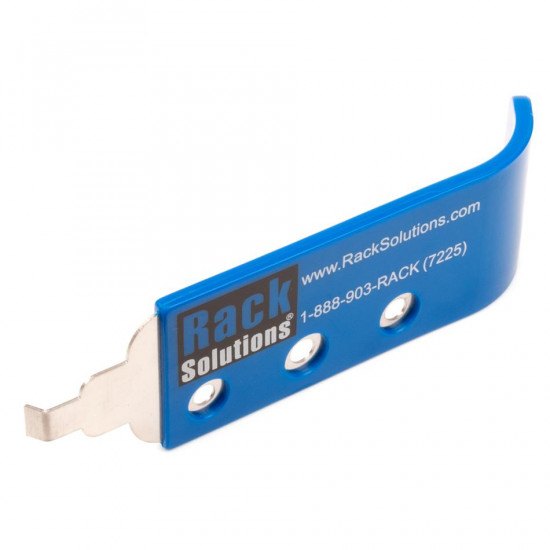 "Time Saver: I've had several of these that I've given to others "in need". Besides using for cage nuts, it works well to reach into tight spaces to release CAT6e cables and the such." – QW
Light Duty Fixed Shelf
The 1U Light Duty Fixed Shelf 24in Depth (P/N:108-4013) mounts in any 19″ 2 Post or 4 Post server rack up to 30″ deep. This fixed server rack shelf supports lightweight equipment up to 100 lbs. Even though it's a "light duty" shelf, this shelf will be able to support all kinds of equipment such as printers, keyboards, laptops, server towers, desktop PCs, and universal power supplies.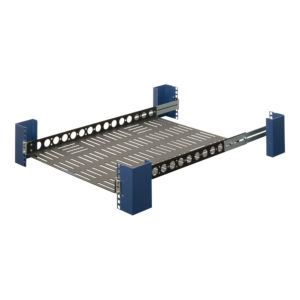 "Perfect for the job: Used 5 of these and all arrived well packaged with all the expected fixings etc. Shelf was well made and finished with no sharp edges. Plenty of slots in the base to attach a variety of equipment of different sizes and shapes, I was never short of a convenient mounting hole! Service and delivery from Racksolutions was excellent." – Malcolm
Magnetic U-Space Labels
A 'U' space (also known as rack unit or RU) is a standard EIA term for measuring the overall height in a server rack servers, rails, shelves, and more. One single U unit is equivalent to 1.75″ (44.45 mm) of vertical space. If you have an older rack with worn-off U-spaces or need a measurement guide, Magnetic U-Space Labels (P/N: 106-6485) is a beneficial accessory to have. This is especially great for those who need an inexpensive solution that ensures proper alignment and hassle-free installation. These labels easily slap on and off your racks for installation and can be removed anytime!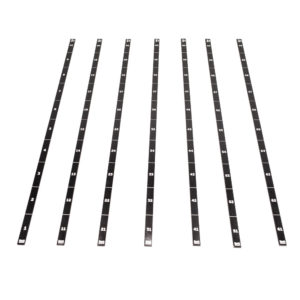 "Helpful tool: Not a tool one would use periodically but one of those that when needed, it helps to have it place. I usually leave one or two guides in place all the time to keep as a reference for quick equipment re-arrangement or deployment." – Rogelio
RackSolutions Server Racks, Cabinets, and Accessories
If you need a server rack, server equipment, or rack accessories to buy for your data center or home office, feel free to contact us for more information. RackSolutions provides a variety of server racks, colocation cabinets, and rack accessories that are ready to order. With our high-quality, in house manufacturing, you can be confident that you are buying the best equipment possible for your installation!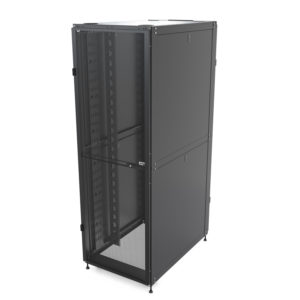 Summary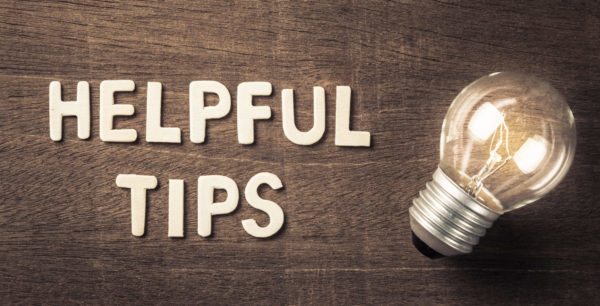 Article Name
Top Reviewed Server Rack Equipment
Description
RackSolutions provides a variety of server racks, colocation cabinets, and rack accessories that are ready to order. With our high-quality, in house manufacturing, you can be confident that you are buying the best equipment possible for your installation! Here is our selection of top server rack equipment reviews. Learn more about what you can expect from the product, how it is performing, pros and cons, and more.
Author
Publisher Name
Publisher Logo