PCI DSS Dual Lock Secure Server Bracket
Secure Servers With Sensitive Data
Prevents unwanted access to server hard drives with sensitive customer information
Requires 2 different keys to unlock, assisting in PCI DSS compliance standards
Perfect for securing individual servers in an open frame rack
Provides an additional layer of security in an enclosed cabinet
Accommodates Any Server In Any Rack
Compatible with 1U and 2U servers
Adjustable mounting bracket to fit servers, rail kits, and racks of varying sizes
Mounts equipment using universal square holes
Designed With PCI Compliance Standards in Mind
RackSolutions' PCI DSS Dual Lock Secure Server Bracket provides an additional layer of security for individual rack-mounted servers containing sensitive data, such as customer credit card information. The bracket secures the server in place using 2 different locks, requiring different keys. This system is especially effective when 2 different staff members keep keys, so if one is compromised, the server remains secure and PCI DSS Compliant. The bracket is compatible with server chassis with rail kits up to 2U. To assist with compatibility, the bracket and mounting ears are adjustable to fit servers, rail kits, and server racks of varying sizes and depths.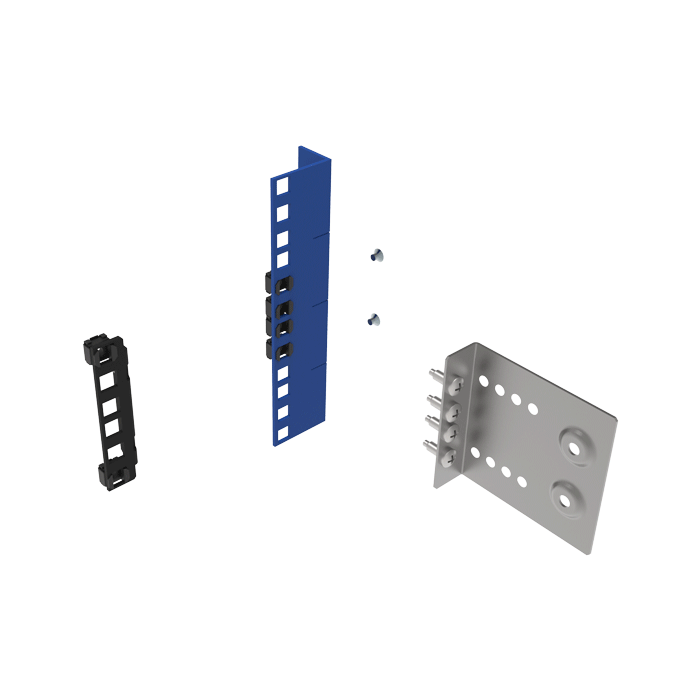 Step 1: Mount the Locking Brackets
First, install the left and right Locking Brackets. These Locking Brackets take up 2 U-spaces and the Server Attachment Brackets connect to them. The Server Attachment Brackets replace the square mounting holes used by the Locking Brackets.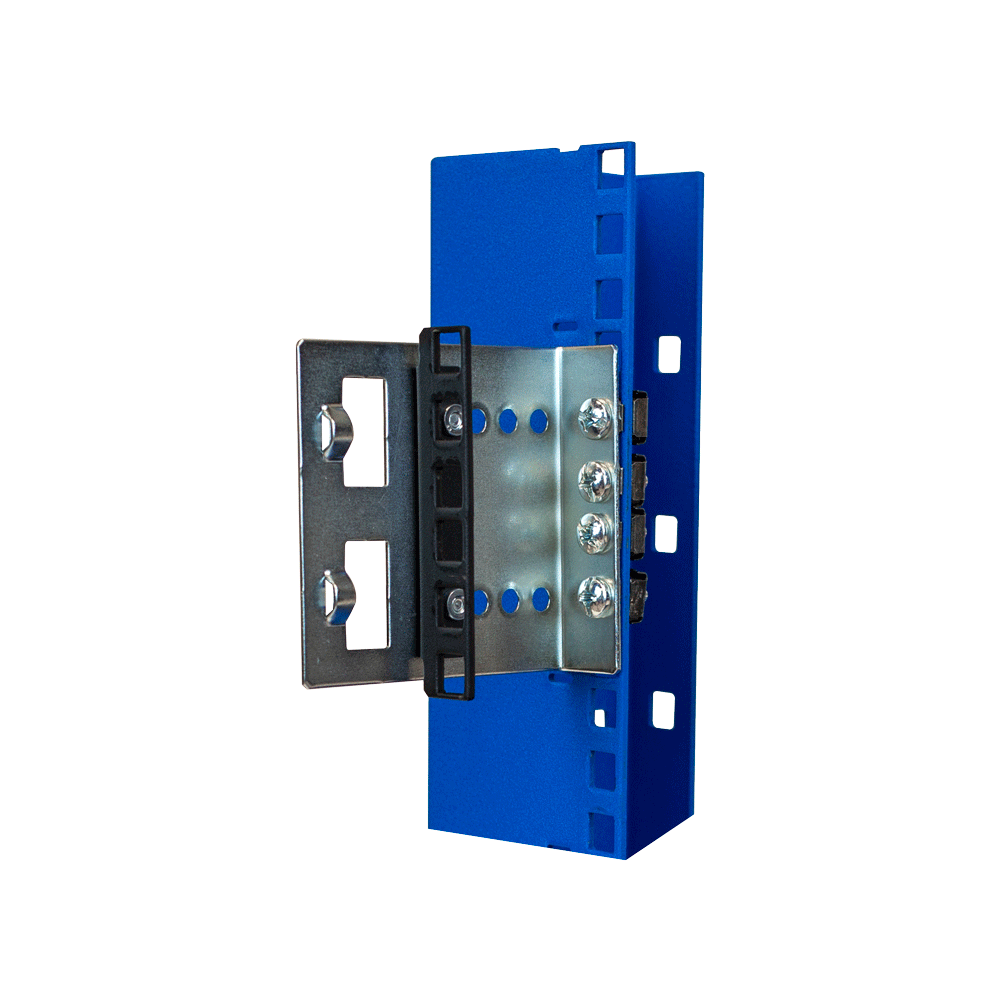 Step 2: Adjust the Server Attachment Bracket
Afterward, you will be able to adjust to the appropriate depth by moving the Server Attachment Brackets. The correct depth will depend on the Server Ear Thickness.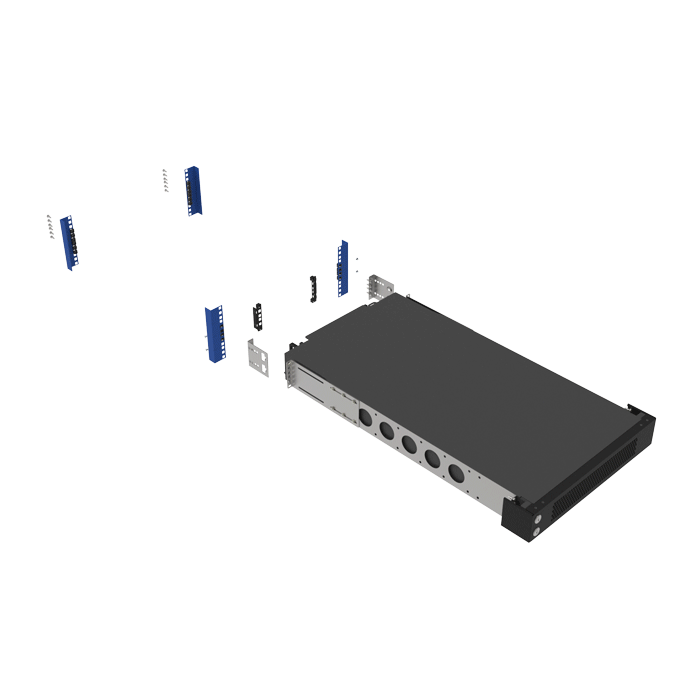 Step 3: Install Server and Secure Server Assembly
Installing the rail kit and server works as usual, but instead of using a rack, you use the Server Attachment Brackets. Finally, attach the Secure Server Assembly bracket to the Locking Brackets and lock it into place using the provided keys.
More Information
Weight (lbs)
4.924000
Country of Manufacture
United States
Hole Type
Square
Finish
Black, Powder Coat
Assembly Notes
Bracket position and orientation will be based on "Server Ear Thickness". After measuring the server ear thickness, follow the table in Step 2a in the instruction manual to determine Mounting Location and Bracket Orientation.
Included Hardware
124-6909

Kit Contents:

(1) Secure Server Assembly
(2) Server Attachment Brackets
(1) Locking Bracket (Left)
(1) Locking Bracket (Right)

Mounting Hardware:

(8) 12-24 x .500 Pan Head Screw
(8) 12-24 Cage Nut
(4) 8-32 x .250 Countersink Screw
(9) 10-32 x .500 Pan Head Screw
(9) 10-32 Cage Nut

Tech Notes
Dimensions: 4.125" (H) x 22.625" (W) x 4.125" (D) Net Weight: 3.982 lbs
RoHS Compliant
Yes
TAA Compliant
Yes