TechEdge 2-Post Relay Rack and 4-Post Conversion
Relay Rack Designed for Versatility
Universal square mounting holes
1000 lb load capacity
Constructed from sturdy 13 GA steel
Tool-less Button-Mounting Holes for PDUs and vertical cable management
Self-squaring design for easy assembly
Converts to 4-Post Rack
Combine 2 TechEdge racks to convert to a 4-Post rack
Caster kit add-on available for added mobility
29" (733 mm) mounting depth after conversion
NOTE: P/N 131-6513 and 101-6724 and an additional rack required for 2-Post to 4-Post conversion


RackSolutions engineering team has custom designed a 2 post rack that can easily be converted into a 4 post rack. Our rack is constructed from 13 gauge steel, NOT aluminum, and features square mounting holes on the frame. Equipped with tool less button-mounting holes along the sides, vertical PDUs and cable managers can be easily installed. The TechEdge 2 Post Rack was designed with the capability of easily converting into a 4 post rack with the addition of our conversion kit available for the 25U and 45U. Our universal design is compatible with most rack equipment and stands out from the rest with the option to add on our caster kit for easy transportation in your server room, office, or studio. It's easy to reposition or relocate the rack in order to connect your rack-mounted equipment to other devices throughout your work space. If you're looking for a more permanent solution, the rack comes with a floor anchor kit to secure your rack to a certain area. The TechEdge 2 post rack is available in 25U and 45U with both racks having a load capacity of 1000 lbs and all assembly hardware included: (9) .250-20 Flat Head Torx Screws (13) .250-20 Pan Head Torx Screws (1) Floor Anchor Kit with drill bit.

RackSolutions TechEdge product line offers high-quality manufacturing in the USA at a low cost. Whatever your industry, we've got a TechEdge product with the quality you need, at an affordable price.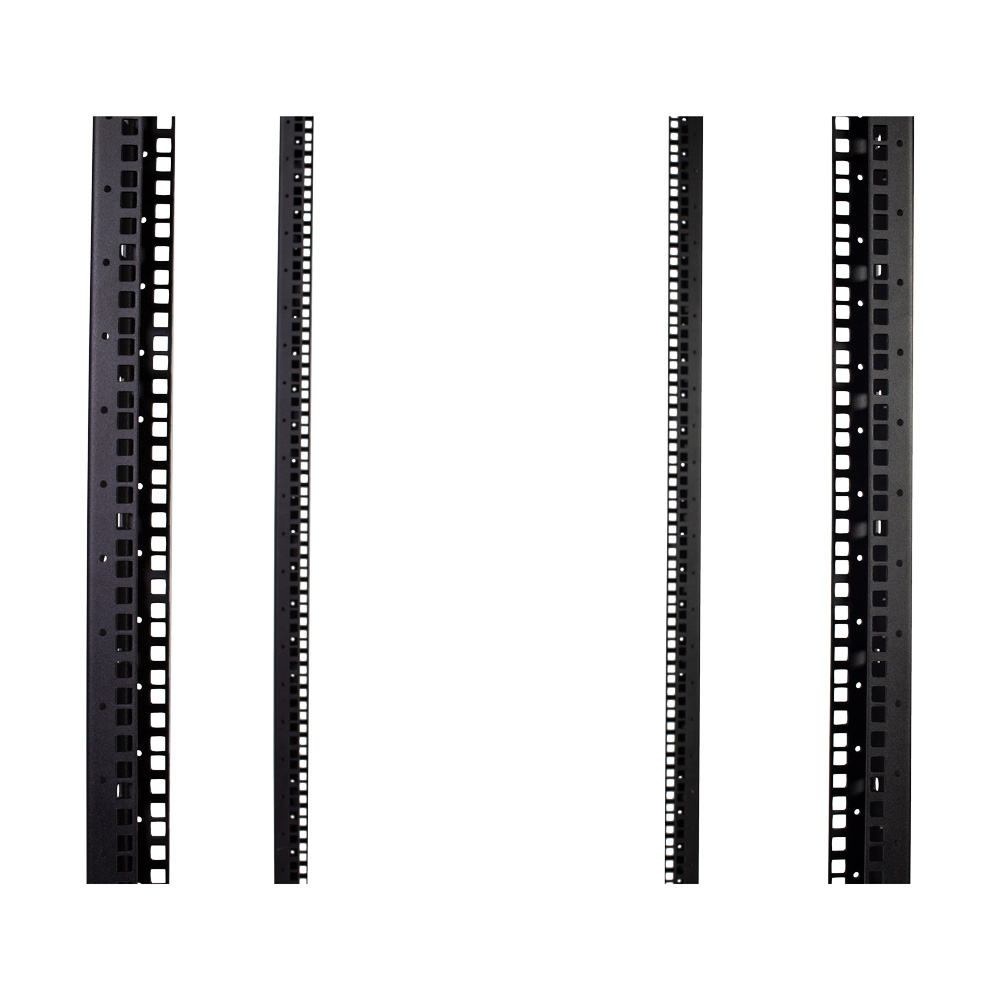 Universal Square Mounting Holes
Use any size of thread you need in your rack and never worry about stripping our your holes or losing U spaces.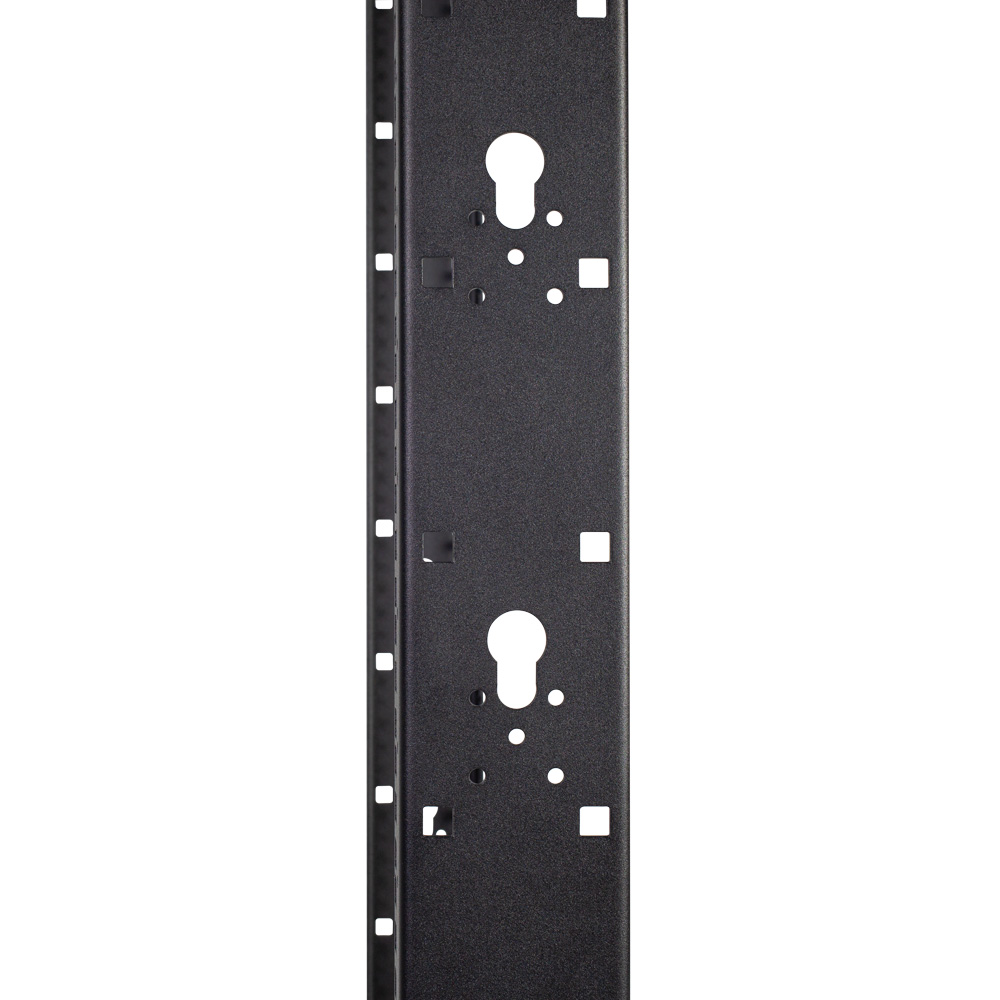 Tool Less Button Mounts
Tool less button mount holes are equipped with standard hole spacing and compatible with most cable management and power components.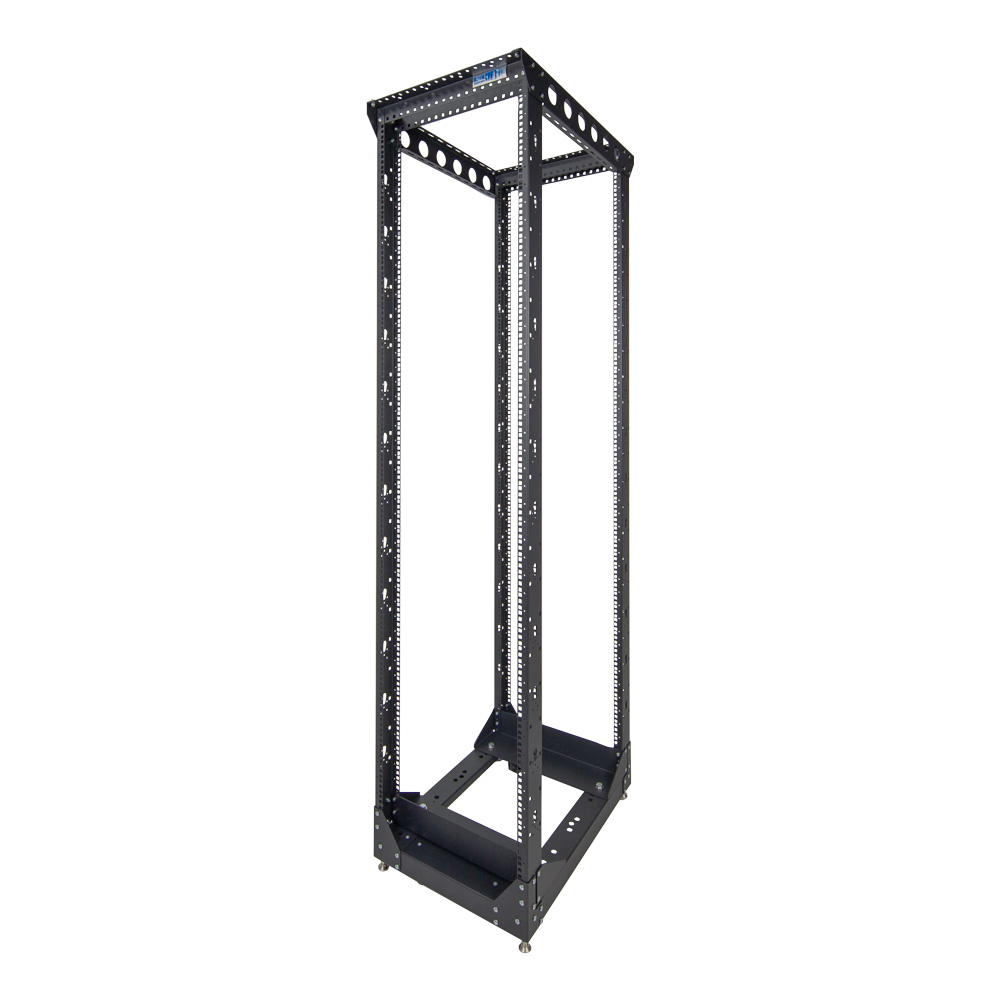 4 Post Conversion
Expand your rack with the addition of the TechEdge 4 post conversion kit and caster kit.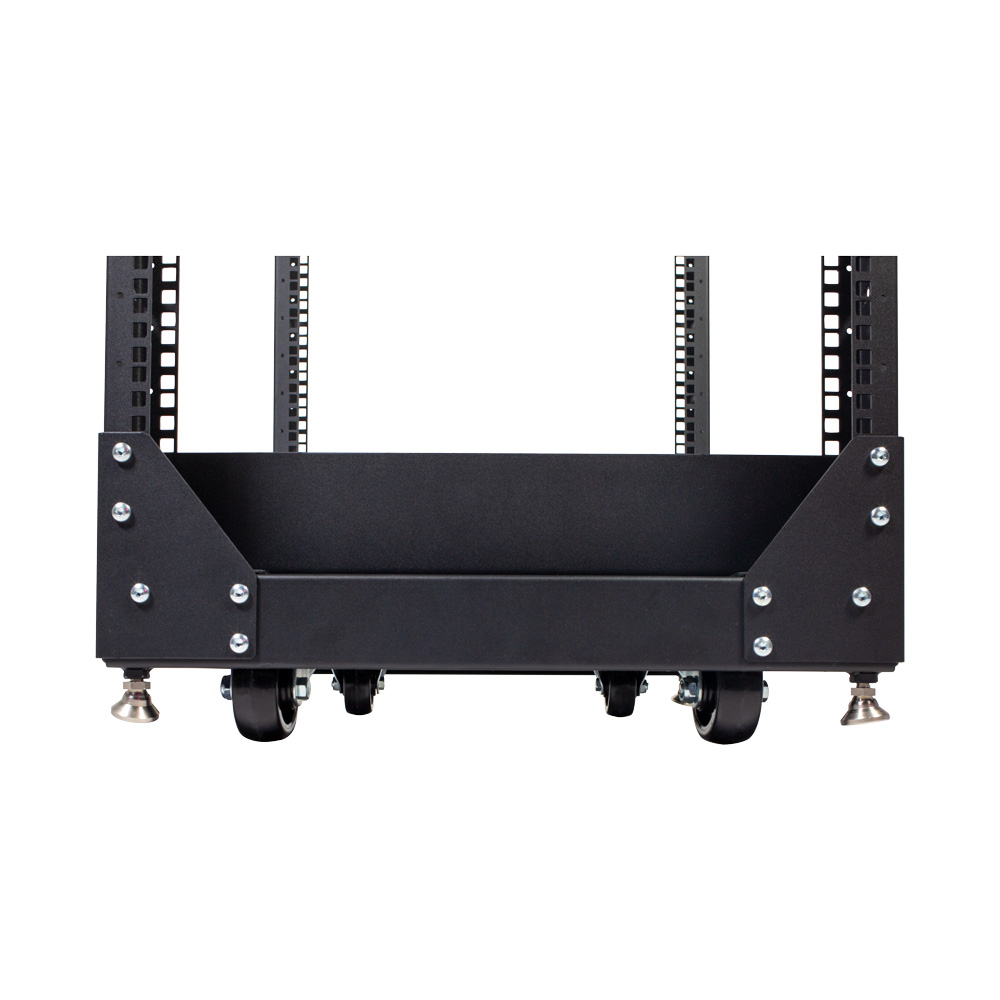 Casters
Compatible with the 2 and 4 post, the caster kit makes your rack mobile and ready to move around your work space.
More Information
Rack Type
2 Post Rack (Telco Rack)
Rack Internal Width
EIA 19" Standard Rack
Tech Notes
Constructed from 13 GA steel
Self squaring design
1000 lbs load capacity
Button mounts along both sides of rack
Cagenuts and screws NOT included
Included Hardware
(9) .250-20 Flat Head Torx Screws (13) .250-20 Pan Head Torx Screws (1) Floor Anchor Kit with drill bit
Rack Height ( U Height)
Available in 25U and 45U
Finish
Black powdered coat
Rack Casters
Available to add on
RoHS Compliant
Yes
TAA Compliant
Yes
Dimensions
25U H: 49.25" x L: 20.14" x W: 13.59" 45U H: 49.25" x L: 20.14" x W: 13.59"