1U-2U HP Sliding Rail Kits for Gen 10 Plus
Fits any 2 Post or 4 Post rack
Can be converted to 2 Post or 4 Post with included parts
4-Post:
(122-7158) DL385 Gen 10 Plus supports 18"-32" depth
(122-7159) DL325 1075 and (122-7234) DL325 1200 Gen 10 Plus supports 16"-36" depth
2 Post:
all models support 3"-6" uprights
Works with square, round and threaded holes
Alternative to OEM rails
High-quality dry slide that lasts longer than ball bearing kits
Slide rails extend equipment from the rack, offering easy access for maintenance
Made from 16 Ga Galvanized Steel, inner rails are Zinc plated
Perfect fit for you HP server
HP Compatibility
122-7158: DL385 Gen 10 Plus
122-7159: DL325 1075 Gen 10 Plus
122-7234: DL325 1200 Gen 10 Plus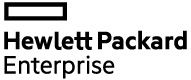 Built to Fit Gen 10 Plus (DL385, DL325 1075 and DL325 1200)
With over 20 years in the server rack industry, RackSolutions is fully capable of creating rails that rival OEM products. All necessary screws and nuts are included to help achieve the perfect fit with any hole type. This product is specifically designed for compatible HP servers, ensuring a long-lasting and secure fit.
Comes Ready to Mount in 2-Post or 4-Post Racks
No conversion kit needed! This rail ships ready to mount in 2-post (telco or relay) racks and 4-post racks. Depth can be easily adjusted by shifting the rear brackets.
More Information
Compatibility
122-7158: DL385 Gen 10 Plus 122-7159: DL325 1075 Gen 10 Plus 122-7234: DL325 1200 Gen 10 Plus
Rail OEM
HP
Fixed/Sliding
Sliding
Tool-less/Standard
Standard
Included Hardware

122-7158 Kit Contents:

(2) Outer Rail (Left and Right)
(2) Inner Rail
(2) Rear Bracket (Left and Right)

Rear Bracket Hardware:

(8) 8-32 x .312 Flat Head Screw
(8) 8-32 Keps Nut

Mounting Hardware:

(12) 8-32 x .500 Pan Head Screw
(2) Retainer Plate (Left and Right)
(2) Mounting Plate
(2) Latch Plate (Left and Right)

Rack Mount 8x:

(8) 10-32 x .500 Pan Head Screw
(8) 12-24 x .500 Pan Head Screw
(8) 12-24 x Square Nut
(8) 12-24 x Cage Nut

Rack Mount 4x:

(4) 10-32 x .500 Pan Head Screw
(4) 12-24 x .500 Pan Head Screw
(4) 12-24 x Square Nut
(4) 12-24 x Cage Nut

---

122-7159 Kit Contents:

(2) Outer Rail (Left and Right)
(2) Inner Rail
(2) Rear Bracket (Left and Right)

Rear Bracket Hardware:

(4) 8-32 x .375 Flat Head Screw
(4) 8-32 Keps Nut

Mounting Hardware:

(8) 8-32 x .500 Pan Head Screw
(2) Retainer Plate (Left and Right)
(2) Mounting Plate
(2) Latch Plate (Left and Right)

Rack Mount 8x:

(8) 10-32 x .500 Pan Head Screw
(8) 12-24 x .500 Pan Head Screw
(8) 12-24 x Square Nut
(8) 12-24 x Cage Nut

---

122-7234 Kit Contents:

(2) Outer Rail (Left and Right)
(2) Inner Rail (Left and Right)
(2) Rear Bracket

Rear Bracket Hardware:

(4) 8-32 x .312 Flat Head Screw
(4) 8-32 Keps Nut

Rail Attachment Hardware:

(6) 6-32 .188 Button Head Screw

Mounting Hardware:

(8) 8-32 x .500 Pan Head Screw
(2) Retainer Plate
(2) Mounting Plate
(2) Latch Plate (Left and Right)

Rack Mount 8x:

(8) 10-32 x .500 Pan Head Screw
(8) 12-24 x .500 Pan Head Screw
(8) 12-24 x Square Nut
(8) 12-24 x Cage Nut

Mounting Depth Range
122-7158: 18"-32" 122-7159: 16"-36" 122-7234: 16"-36"
Finish
Outer Rails: 16 Ga Galvanized Steel Inner Rails: Zinc Plated
Material Type
Galvanized Steel
Rack Units
1U - 2U
Rack Type
2 Post , 4 Post
RoHS Compliant
Yes
Hole Type
Square, Round, and Threaded hole
TAA Compliant
Yes