KVM: Control and Manage Your Servers
Instead of worrying about excess devices and cords being cluttered, KVM accessories will help you control everything within your rack. For those who want to save space and manage equipment within a rack, our KVM products are a great solution for data centers, home offices, manufacturing facilities, and more.
KVM For 4 Post Racks
Designed to support monitors ranging from 15" to 19", the 2U Rackmount KVM 4 Post allows you to efficiently mount a keyboard and monitor in a server rack. Our KVM 4 Post comes in two different sizes so that you can choose between the shallow (13.5" – 29.5") or non-shallow (15.5" – 31.5") version depending on your desired installation depth. Both versions provide easy access to your equipment and server systems.
If you need a compact solution to manage your server systems within a rack, the 1U KVM 1 Port Console features an all-in-one keyboard, mouse, and 17" LED monitor. The rack-mount LED console easily slides in and out of the rack on a high quality ball bearing slide, allowing you to control a single system within a server rack using a 15 pin VGA port or a large system with a KVM switch. When the console isn't being used, it can easily be folded away into 1U space and set on auto-sleep.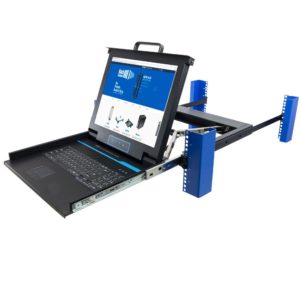 KVM Flush Mounts
Are you looking to flush mount an LCD monitor into your rack? If so, the simplest way to install a monitor or flat screen display is to use a flush mount bracket that allows monitors as large as 20" to be installed into a server rack. Designed to hold the monitor in place using a standard VESA pattern, the Flush Mount Rack Monitor and Universal Rack Mount Monitor Bracket are great for viewing data in control rooms, AV racks, and data centers.
The Flush Mount Rack Monitor kit comes with a Dell 17" monitor, mounting bracket, and faceplate that covers the front of the flat screen, creating a seamless look and preventing bypass airflow. If you already have a monitor for your server rack, the Universal Mount Monitor Bracket supports sizes up to 20". These accessories will help you conveniently mount your monitor into a rack.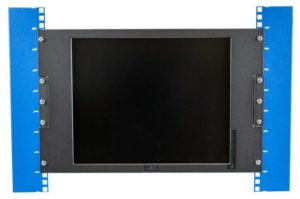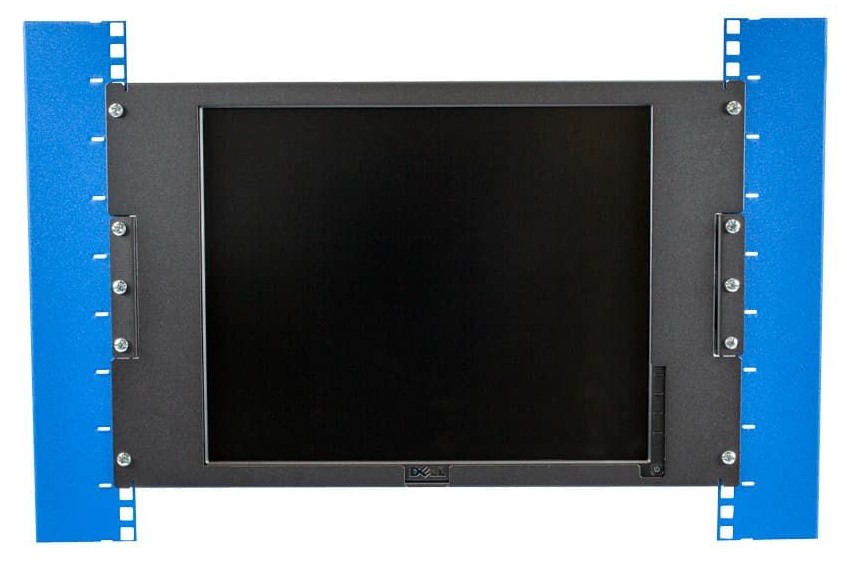 Additional Accessories
Keyboard: If you need an all-in-one keyboard for server consoles, our compact sized Keyboard with Touchpad features an ergonomic design with an integrated touchpad and mouse buttons built into the palm rest. The 11" wide form factor of this keyboard allows you to perfectly place it within a server rack.
Keyboard Wall Mount: Tailor your workspace to your needs with a Keyboard Wall Mount, designed to increase operational space while maintaining a clean and professional appearance.
Sliding Keyboard Tray: This Sliding Keyboard Tray is used for server consoles and can fit in a 4 post rack. The 1U rack mount keyboard installs into any 19" standard 4 post server rack and occupies a minimal amount of rack space.
Monitor: Take your viewing experience to the next level with the Dell 17"-19" LCD Monitor, built with reliability and energy-efficiency. This compact monitor features a tilt adjustment for optimal viewing comfort, 1280 x 2024 HD resolution, and LED backlighting to keep energy costs low.
Sliding Rackmount Monitor Kit: If you have your own monitor or select the Dell 17" – 19" LCD monitor, the Sliding Rackmount Monitor Kit allows you to install a standard flat panel monitor with 75mm or 100 mm hole patterns into any 4 Post server rack. Compatible with any KVM switch, this kit installs into racks with an installation depth between 15.5" – 31.5" and only requires 2U of rack space.
Summary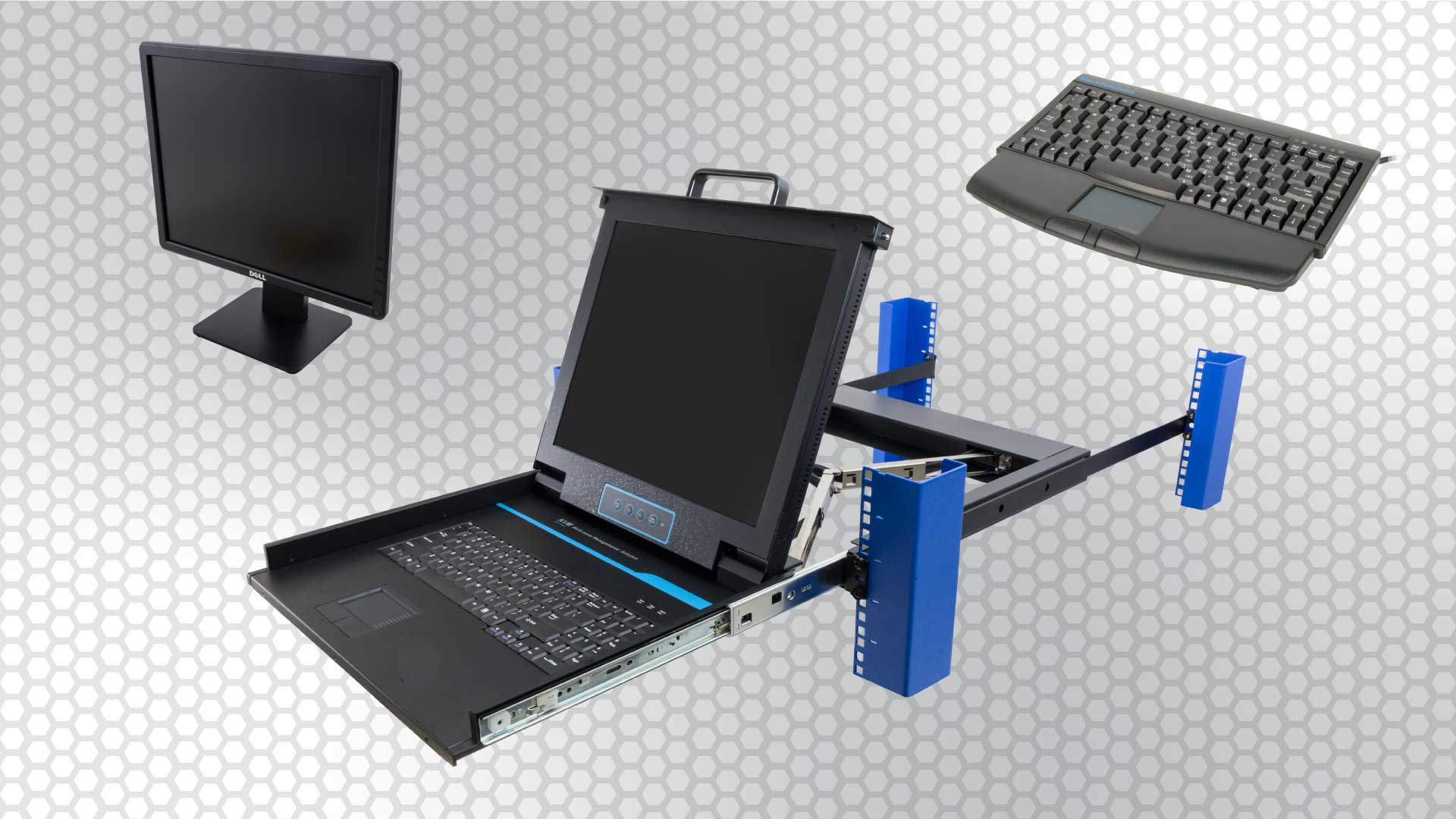 Article Name
KVM: Control and Manage Your Servers
Description
For those who want to save space and manage equipment within a rack, our KVM products are a great solution for data centers, home offices, manufacturing facilities, and more.
Author
Publisher Name
Publisher Logo