How to rack a server: Step by step installation
A server chassis is designed around its ability to be rack mounted. Over time, the industry adopted standards to make server rack installation easier for everyone. This is especially important to those who perform maintenance often or expand their server rooms. 
So, if you know some of these standards, it won't be too hard to rack a server. Learning the best practices of server mounting is important because you can lower risk of damaging components and ensure stability. 
Before you install rails or shelves
How to rack a server
Mount the server rail or shelf in the rack. Once your depth is adjusted, you will now be able to mount your rails and shelves. Depending on the hole type of your rack and mounting mechanism of the equipment, instructions will be different. Here, we will link instructions on mounting with threaded, tool-less and square hole with cage nut variants.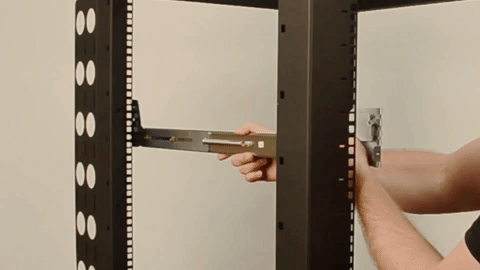 Install inner rail into server via shoulder screws (for server specific rails)
.
Rails that are specifically designed to work with servers like
HP
and
Dell
will have shoulder screws. These stick out of the sides of servers and look like little knobs. They attach to the j slot of the server rail to lock it in place and make it so that there is no metal on the top or bottom of the server.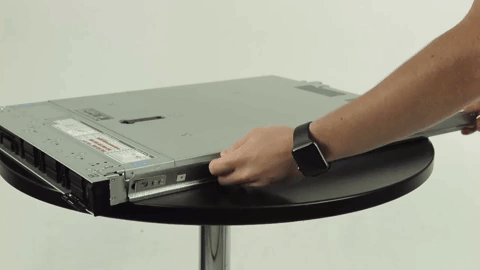 Slide server into rack
.
If you are using a server specific rail, you will match the inner rails on your server up with the outer rails mounted on the rack and slide it in. If you are using a universal rail, you would not have installed anything to your server chassis and will be able to slide it onto the rail.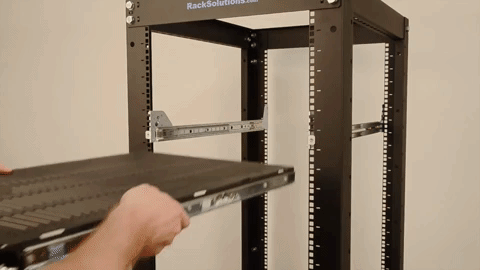 Install thumb screw if using a compatible server
.
Universal rails come with support for thumb screws which lock the server into the middle hole of a rack unit. Not all server chassis support thumb screws, but if yours does, it's a good idea to use them.
Additional considerations before mounting 
We've covered the basics so far, but planning ahead before your first installation is a critical part of setting up servers. The last thing you would want is to invest hundreds of dollars into a setup that won't be adequate when you expand in the future. 
There are ways to future proof your server rack such as making sure there's room for mounting PDUs, Cable management and KVMs. You might also want to consider exclusively purchasing universal rails so that you can easily swap out equipment in the future. 
Cable management will become increasingly important as you add more equipment to your rack. Horizontal and vertical cable management bars are the best accessories to keep cables tidy. Cables run down the horizontal bars until they exit or enter their destination through the vertical bars. There are tons of different methods to managing cables, but that is the general idea. 
Fully fledged KVMs are able to switch between display outputs on several servers. This feature is a must depending on how large your server room is. Even if your setup only has one output, there are 1 port KVM consoles that fit in 1U of rack space. This can make your entire rack a stand alone setup with no outside displays or keyboards required. 
Lastly, you should leave space to mount PDU. These can be installed in the front or rear end of your rack and provide power to your entire rack. They help consolidate cables further but will inevitably take up mounting space on the rack. You can either leave some space open to mount these or install them with a button mount adapter on your cable management bar.
Summary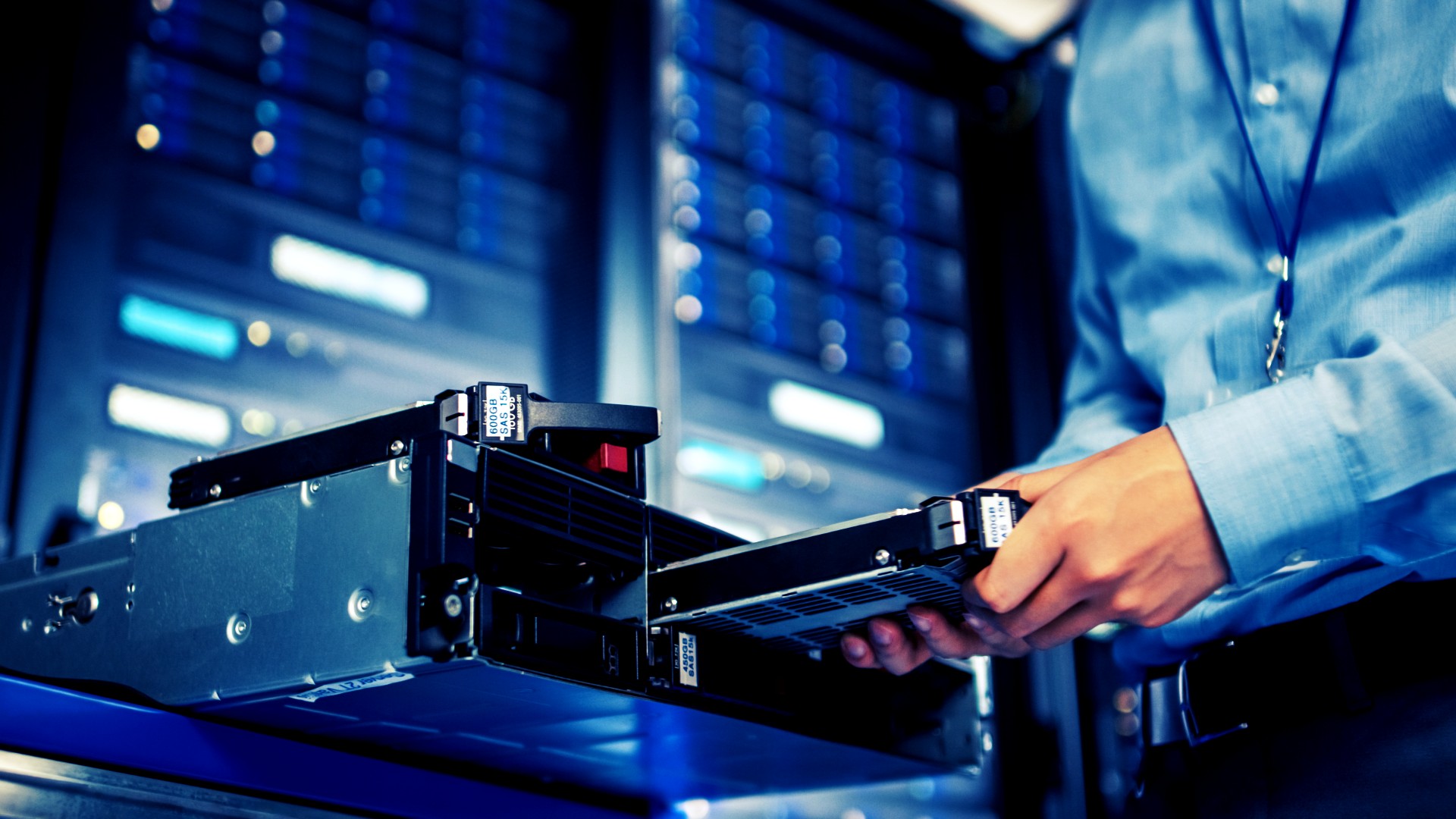 Article Name
How to rack a server: Step by step installation
Description
Rack mounting a server is a simple yet delicate process. As long as you are familiar with these steps, you can avoid accidental damage and mistakes.
Author
Publisher Name
Publisher Logo