Fits any 4 Post rack
Fits square, round, threaded holes
Mounting depth: 10 - 31.50" (254 - 800mm)
Includes cabling crossbar (installation is optional)
Rackmounts 19" equipment
1U, 2U or 3U+
45, 75 or 200 lb (20, 34 or 91 kg) capacity
Dell, HP, IBM, Apple compatible
Replaces OEM slide rails
Optional retaining plate for standard width 1U-2U universal rails
The Rack Solutions Universal Server Rack Rails come in either 1U, 2U or 3U+ sizes, with weight capacities of 45, 75 and 200 pounds, respectively. The universal rails are designed to replace OEM rails included with Apple, HP, IBM and Dell server racks, providing a flexible solution for damaged server rack rails or OEM slide rails. The product is designed to support a variety of server racks, and is compatible with setups requiring standard square, rounded and threaded holes. To further its compatibility with various different devices and server racks, the rail rack supports mounting depths between zero and 31.75 inches. The server rack rail ships with a variety of complementary items and hardware to make assembly, installation and cable management easier. Hardware items include screws, cage-nuts and nuts for all rack types. A cable management bar is also included to assist with routing, and hook-and-loop strips come included to keep cords secure. Overall, the all-purpose, zinc plated, fixed Universal Server Rack Rails can meet the needs of a variety of server installation solutions, allowing data centers to replace their OEM rails with a high-quality, reliable system.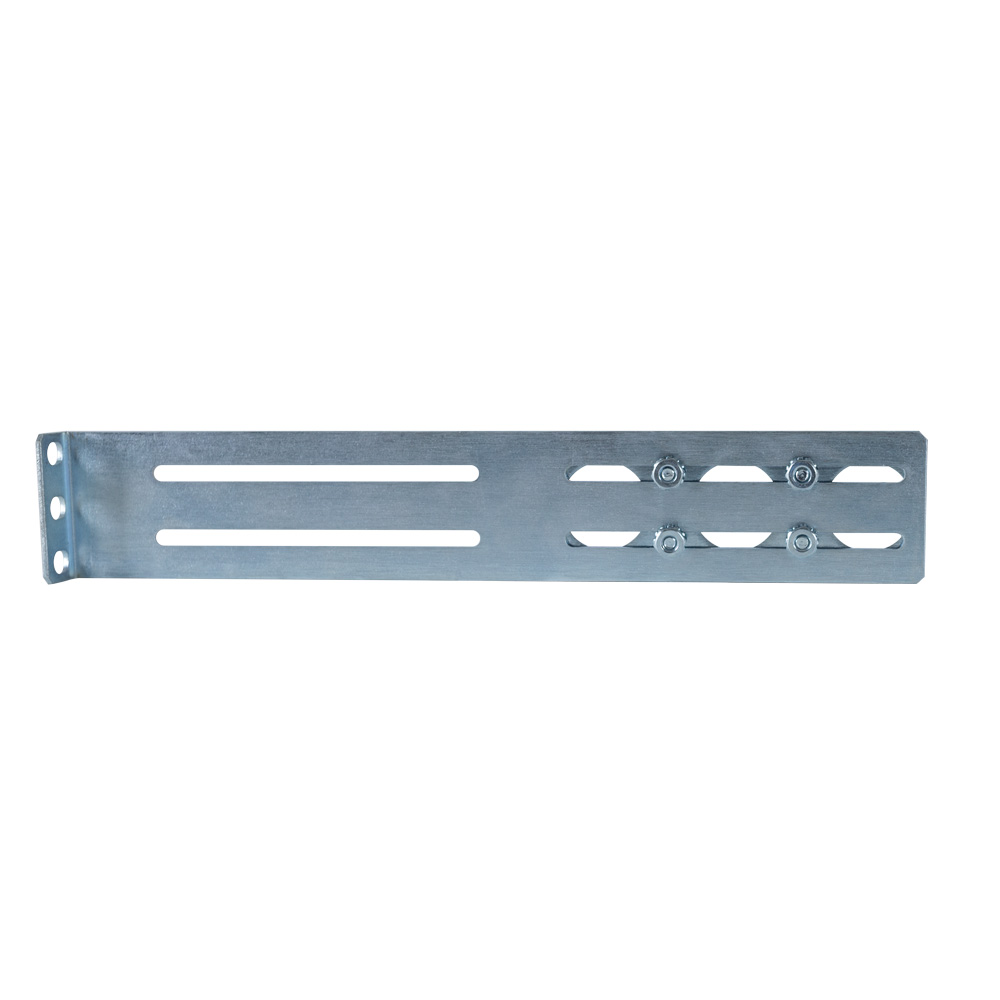 Adjustable Rack Rails
The rail kit depth is fully adjustable from 10"-31.75" (254mm-806mm) all by loosening the screws and nuts. The rail kit is made from 18 GA steel and is zinc plated.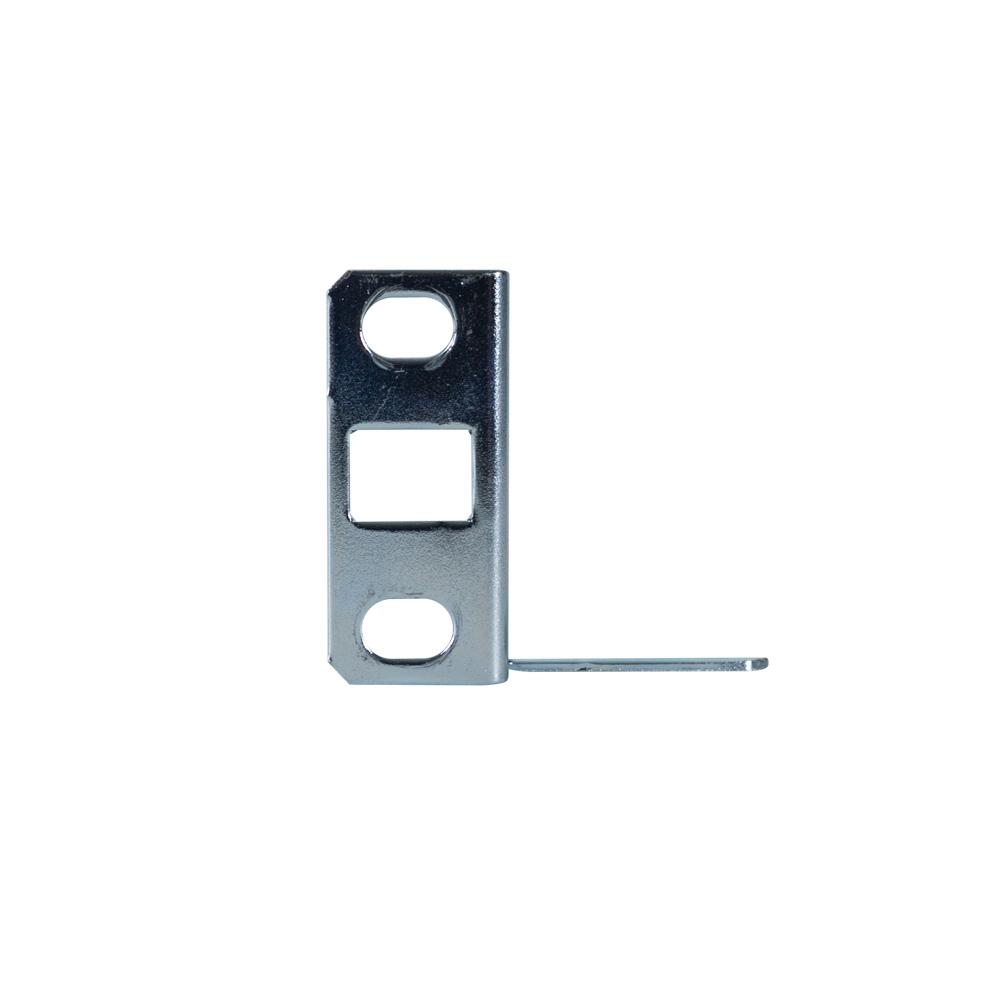 Square Mounting Holes
The RackSolutions Universal rail kits are square hole to allow for the rails to be compatible with round, square or threaded hole racks.
---
Dell Slam Latch Retaining Plate
The 1U and 2U retaining plate allows Dell servers to be secured in place when using our universal rails. These retaining plates are only compatible with 1U-2U standard width universal rails and are not compatible with wide equipment universal rails configuration. If your Dell server does not have a slam latch, please call our support team at 888-505-RACK for more information on server compatibility.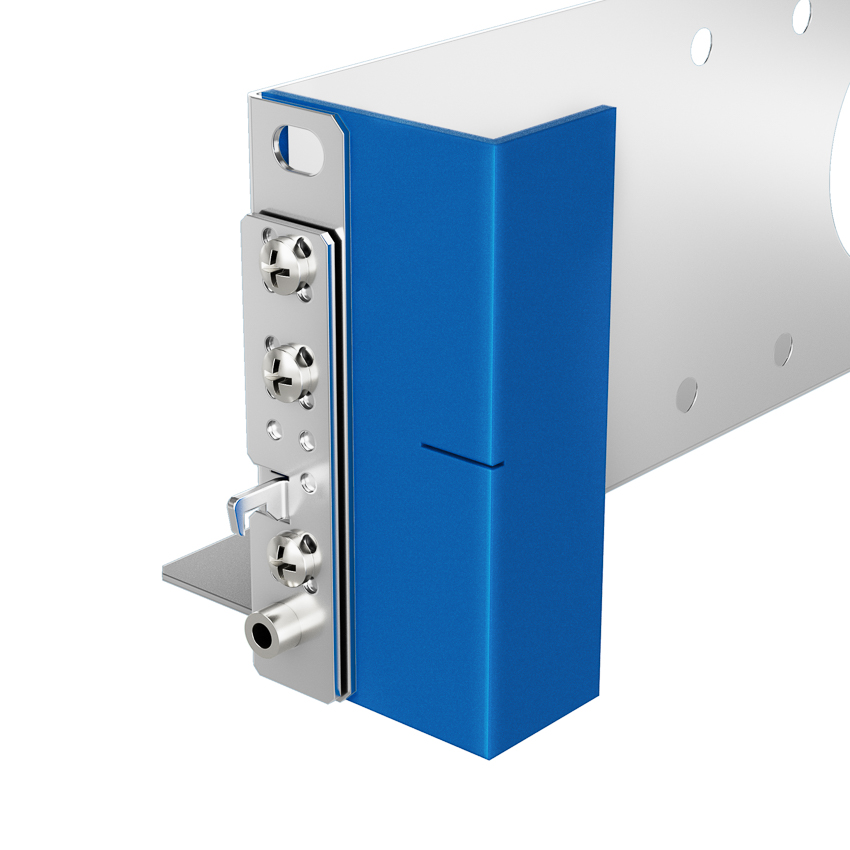 Testimonials
"Installed those universal rails from Rack Solutions yesterday - it was so easy and worked so well that the assistant editor literally couldn't believe it. Wish I would have discovered these first (before wasting precious time and money on extenders, adapters, etc.) And I mean every word. Thanks for the great service, quick turnaround, and excellent product!" :)
Shaun O
More Information
Country of Manufacture
United States
Included Hardware
1UKIT-109 | 2UKIT-109 | 3UKIT-109

Components:

(1) Left Fixed Rail
(1) Right Fixed Rail
(2) Rear Brackets
(1) Cable Crossbar
(1) 30" Hook and Loop Cable Tie

Assembly Hardware Kit:

(8) 8-32 Flat Head Screws
(8) 8-32 Nuts

Cage Nuts for Equipment Thumb Screws:

(2) 10-32 Cage Nuts "Silver" (Dell Standard)
(2) 12-24 Cage Nuts "Black"
(2) M6 Cage Nuts "Gold" (HP-Compaq Standard)

Rack Hardware Kit (2 bags):

(12) 10-32 Pan Head Screws
(12) 12-24 Pan Head Screws
(12) 12-24 Cage Nuts
(12) 12-24 Square Nuts

Compatibility
Standard Width: Fits most Apple, Dell, HP & IBM servers
Wide Equipment: Allows for mounting larger servers like the Dell R740XD2
Note: see dimensional drawings to confirm server compatibility
Dell Part Number
1UKIT-109 - A7272282 2UKIT-109 - A7008276 3UKIT-109 - A7008269 109-8421 - AB892028 For a full list of Dell SKUs setup in the Dell ordering system visit our Dell SKU page.
Synnex Part Number
1UKIT-109 - 4614567 2UKIT-109 - 4614568 3UKIT-109 - 4614569
Ingram Part Number
109-8421 - 9RC243 101-2435 - TF0926 1UKIT-109 - 658376 2UKIT-109 - 658456 3UKIT-109 - 658458
Fixed/Sliding
Fixed
Tool-less/Standard
Standard
Included Hardware

Components

(1) Left fixed rail
(1) Right fixed rail
(2) Rear brackets
(1) Cable crossbar
(1) 30" Velcro cable tie
Includes screws, cage-nuts, and nuts for all standard rack types

Assembly Hardware Kit

(8) 8-32 flat head screws
(8) 8-32 nuts

Cage Nuts

(2) 10-32 cage nuts
(2) 12-24 cage nuts
(2) M6 cage nuts

Rack Hardware

(12) 10-32 pan head screws
(12) 12-24 pan head screws
(12) 12-24 cage nuts
(12) 12-24 square nuts

Assembly Notes
Ships un-assembled
Overall Installation Depth
Maximum overall depth is the same as the rack's mounting depth
The rack rails support flange is 23.5" (597 mm) long. The rack rail will support servers computers or equipment up to 35" (889 mm) deep.
Mounting Depth Range
10" - 31.75" (254 - 806 mm)
Finish
Zinc plated
Weight Capacity
1U: 45 lbs (20.4 kgs)
2U: 75 lbs (34 kgs)
3U: 200 lbs (90.7 kgs)
Rack Units
1U, 2U or 3U
Rack Type
4 Post
RoHS Compliant
Yes
Hole Type
Compatible with the industry standard 3/8" square hole racks
Cage nuts included for square hole mounting
Compatible with all standard round (non-threaded) holes
Compatible with all standard threads including 10-32, 12-24 and metric M6
TAA Compliant
Yes